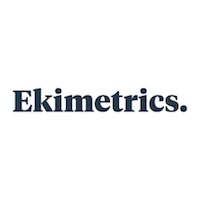 Ekimetrics
Confirmed Consultant & Data Scientist (H/F/N)
Zmluva na dobu neurčitú

 

Paris

> 2 roky
Spoločnosť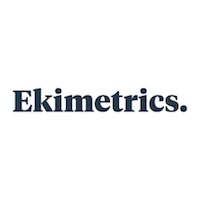 Ekimetrics
IT / Digitálne technológie, Stratégia, Audit, Big Data

Od 250 do 2000 zamestnancov
Pracovná ponuka
Confirmed Consultant & Data Scientist (H/F/N)
Zmluva na dobu neurčitú

 

Paris

> 2 roky
Who are they?
Ekimetrics est leader européen en data science avec +320 data scientists et +1000 projets depuis 2006. Présents à Paris, Londres, NY et HK, ils menent des projets dans +50 pays et pour tous les secteurs d'activité : services financiers, Retail, Telecom, Santé, etc.
Leur mission est d'aider les entreprises à auditer leurs opportunités data, enrichir leur capital analytique, et déployer des solutions actionnables permettant de maximiser leur performance marketing et opérationnelle, et ré-énergiser les business models.
Leur focus absolu est de délivrer des gains à court terme, tout en garantissant le développement du capital data de nos clients à long terme.
Ils s'engagent à proposer les approches data science les plus avancées, et à construire des pratiques AI éthiques et durables.
Quelques chiffres clés :
16 années d'expérience en Data Science
+320 data scientists
4 bureaux à Paris, Londres, New York & Hong Kong
+350 clients (CAC40, Fortune500)
+$1M de profit généré pour nos clients depuis 2006
+1000 projets Data Science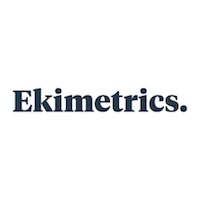 Visit the profile
Rencontrez François, Senior Partner
Rencontrez Lucie, Responsable Recrutement France
Rencontrez Mathilde, Consultante Senior
Job description
Ekimetrics is the European leader in data science with +320 data scientists and +1,000 projects since 2006.
Thanks to our global presence in Paris, London, New York, Hong Kong, we lead projects in +50 countries in all industries (automotive, financial services, retail, telecom, health, etc.).
We help companies steer their data opportunity, build data capabilities, and deploy actionable solutions, to power up marketing and operational performance, as well as (re)energizing business models. Our primary focus is to deliver immediate business gains, while guaranteeing sustainable data capital for our clients. We are committed to the most advanced data science, and to building fair and conscious data & AI practices.
Key figures:
- 16 years experience in Data Science
- +320 consultants, all are also data scientists
- 4 offices in Paris, London, New York & Hong Kong
- +350 clients (CAC40, Fortune500)
- +$1Bn profit generated for our clients since our creation
- +1,000 Data Science clients projects
For the first time Ekimetrics is certified Great Place to Work !
Context:
To sustain our quick growth, we are seeking a Confirmed Data Science Consultant to join our team in Paris.
The successful candidate will show both analytic skills and strong interest for Data Marketing & business strategy.
Job Responsibilities:
As a confirmed consultant, you will integrate our team of 100+ Data Scientist in Paris and work in a global company and on international projects with blue-chip clients.
You will benefit from our Data Science expertise in multiple sectors, working on either of our 3 main solutions:
- Marketing optimisation: the next generation of marketing measurement through Data Science and deliver actionable recommendations to overarching brand strategy
- Customer Centricity: using data as a powerful enabler, we help organizations place customer experience at the heart of their strategy and develop a customer-centric approach to serve their relationship promise
- Operational Excellence: creating ultra personalised IA models for a more resilient and secure business model
At Ekimetrics, you will have the chance to extend both technical & business knowledge to as many offers as possible and work on several projects to discover other skills and/or sectors.
You will also begin to own portions of projects in order to progress to a more senior role.
In details:
1. You will prove your Business expertise with an advanced knowledge of your clients specificities
- be able to take a step back to ask yourself business and strategic questions
- use this business expertise to propose new types of analysis and deliverables on projects
2. You will be autonomous in your Data Science Expertise
- you will be guiding junior consultants and interns get up to speed and by producing Data Science deliverables on your projects
- you will follow-up the progress of the project delivery and identify points of focus
- you will play an active role in internal project management alongside Senior Data Scientist
3. You will be having constant Client interaction
- be a key actor on project by answering to the dayto-day questions and following their progress
Candidate's Profile:
The successful candidate will have a balance of marketing/business strategy understanding, client-facing consulting experience, and significant data and analytics expertise. The work will be rooted in the creation of innovative analytic engagements for clients.
The key skills, qualifications, and experiences of the senior consultant will include:
- A Master's degree in a quantitative discipline such as statistics, applied mathematics, computer science, operations research or business from a leading academic institution is preferred
-2+ years of experience in Data Analysis / Modelling / Advanced Analytics in a business setting, preferably in a client-facing consulting-oriented role
- Passion for data, extensive knowledge in statistics or applied mathematics, experience with techniques such as modeling / optimization, and experience in using advanced analytical methodologies to answer business questions
- Experience with statistical software such as Python
- Strong knowledge of marketing and media strategy, and the key questions for the modern CMO
- Excellent communication skills – especially translating complex technical findings into plain language insights and stories for stakeholders
- Demonstrated ability to develop new and lasting client relationships at senior levels, as well as existing relationships across multiple industries
- Team oriented and collaborative working style, both with clients and those within Ekimetrics
- Management experience and demonstrated ability to develop younger talent and build a high performing team
- Project management and delivery expertise.
Ekimetrics is an equal opportunity employer committed to making all employment decisions without regard to race/ethnicity, gender, pregnancy, gender identity or expression, color, creed, religion, national origin, age, disability, marital status (including domestic partnerships and civil unions), sexual orientation, military veteran status, unemployment status, or other legally protected categories, subject to applicable law.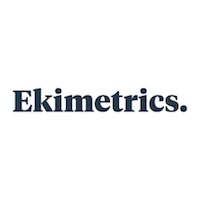 Ekimetrics
Máte záujem o túto ponuku?
Reagovať na ponuku
Questions and answers about the offer
Pridať medzi obľúbené

Zdieľať na Twitteri

Zdieľať na Facebooku

Zdieľať na LinkedIn