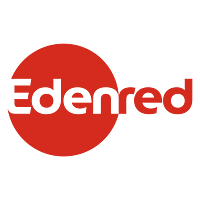 Edenred France
Business Process Owner (w/m)
Zmluva na dobu neurčitú

 

Malakoff

Možnosť pracovať čiastočne na diaľku

Magisterský stupeň vzdelania

> 5 rokov
Spoločnosť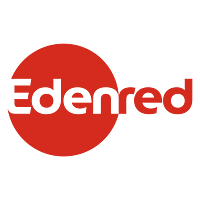 Edenred France
Mobilné aplikácie, Stravovanie, Potravinárske technológie

Od 250 do 2000 zamestnancov
Pracovná ponuka
Business Process Owner (w/m)
Zmluva na dobu neurčitú

 

Malakoff

Možnosť pracovať čiastočne na diaľku

Magisterský stupeň vzdelania

> 5 rokov
Táto pozícia bola obsadená!
Qui sont-ils ?
Edenred is a pioneer, a tech leader and the everyday companion for people at work across more than 46 countries. Our 10,000 employees are committed to making the world of work a better place for all, one that is safer, more efficient and more user-friendly. At Edenred, our passion for customers, respect, imagination, simplicity and entrepreneurial spirit are our values. For anyone who needs to vibe in their professional life, we are the best place for you to work and grow.
In 2020, thanks to its global technology assets, the Group managed €30 billion in business volume, primarily carried out via mobile applications, online platforms and cards.
Edenred is listed on the Euronext Paris stock exchange and included in the following indices: CAC Next 20, FTSE4Good, DJSI Europe and MSCI Europe.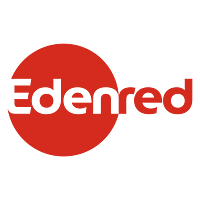 Visiter le profil
Rencontrez Vanessa, Responsable des Activités Sociales et Culturelles
Rencontrez Karima, Business Process Owner
Rencontrez Alexandre, Directeur des Ventes France Cleanway
Descriptif du poste
You will vibe with us
For a very ambitious agile-at-scale program, leveraging state-of-the-art ways of working & technologies that carries major business stakes, we are looking for a Business Process Owner.
Together with the Products Owners, the Designers, the Tribe Leaders and the tech teams, within a Feature Team organization as a Business Process Owner (BPO) you will make the product vision a concrete reality that Edenred will be able to sell and operate while maximizing the clients' satisfaction and improving Edenred employees' daily work.
As Business Process Owner, you will:
Have a clear vision / is owner of the end-to-end process
Formalize the end-to-end process with detail of each action / step
Detail, at a country level, the data, integrations, permissions etc. needs
Provide the Country specific Business rules and convey them to the team
Ensure the consistency of the processes
Rigorously check the consistency of the end-to-end processes from a single view combining business, IT & User
Ensure that the blueprint is always up to date (document linking business and IT process)
Collaborate with the Product Owner to ensure features are aligned with Business processes
Define principle of standard process & strategy of harmonization
Be responsible of the process improvement
Challenge business and propose improvement, simplification of the end-to-end process
Propose change management approach to business process modification
Ensure common pain points are prioritized and understood from the product owner
Formalize gain of process to present to the Product owner
We love working with each other because we have built a culture that suits us well:
Happy: Where there is a will, there is a way. Having a positive disposition allows us to achieve great things and to support each other
Helpful: Always looking for ways that you can help others
Curious: It is essential that you have a passion for learning. Technology changes daily, and life has a way of constantly raising the bar
Profil recherché
We will vibe with you
You could be our next teammate if you have:
More than 5 years of experience with a proven track-record in B2C and/or B2B digital product business process, with strong communication skills, a customer-centric and data-driven approach. Past experiences with a banking / fintech or digital product will be a plus.
Experience in formalizing processes with a dedicated methodology (business process Management, ARIIS etc.), in writing user stories / functional requirements and a basic knowledge of technical architectures.
Fluency in English(international team), other languages like French, Spanish or Portuguese will be appreciated.
Apply and Vibe with us !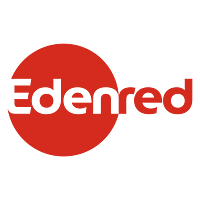 Edenred France
Máte záujem o túto ponuku?
Questions et réponses sur l'offre
Zdieľať na LinkedIn

Zdieľať na Facebooku

Zdieľať na Twitteri