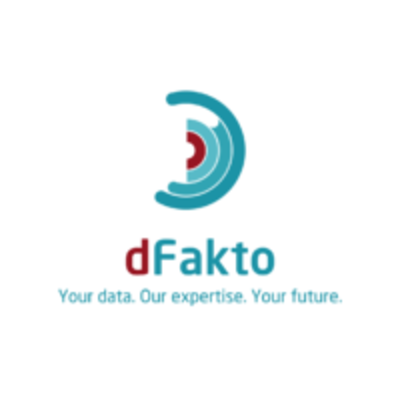 dFakto
Data Solution Developer
Zmluva na dobu neurčitú

 

Etterbeek

3-ročné vysokoškolské štúdium

> 3 roky
Spoločnosť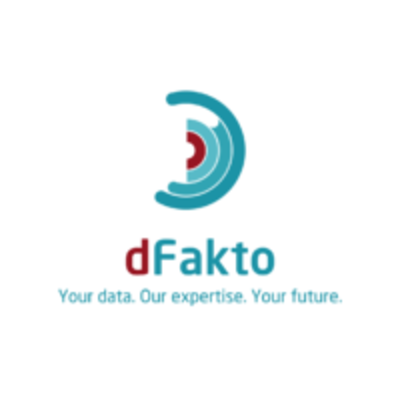 dFakto
Stratégia, Manažment zmien, SaaS / Cloudové služby

Od 15 do 50 zamestnancov
Pracovná ponuka
Data Solution Developer
Zmluva na dobu neurčitú

 

Etterbeek

3-ročné vysokoškolské štúdium

> 3 roky
Who are they?
We are a team of 45 enthusiastic specialists in data-driven management, based in Brussels. We help our customers to better execute their strategy or their transformation plans, by digitalizing key management functions that (1) gives them frequently a complete and up-to-date view over their business, (2) supports effectively their decision-making-processes and (3) turns continuously decisions into actions. We also have top-notch solutions to ease data collection (4).
We believe that happy stakeholders that receive all the time the info they need and frequently informed decision-makers that have the capability to adjust continuously are the 2 major key factors in successful execution of ambitious plans. Working in synergy, they achieve more using better the means, thus increasing the outcomes / benefits of the plans.
Our integrated platforms are fast to implement, easy to operate and ready to scale. They are the perfect short term and long term solutions to enter the digital management journey.
Some customers of ours are: BNP Paribas Group, to pilot their strategic initiatives; Exki, to have an instant understanding of the profitability of each shop in this so complex Covid period; One G7 government to manage a portfolio of reforms at state, regional and departmental levels.
We've learnt a lot the last years, we've built a profitable activity, we believe that there's a momentum for us now … it's time for scale-up. We have very ambitious growth plans, and the financial resources to make them happen.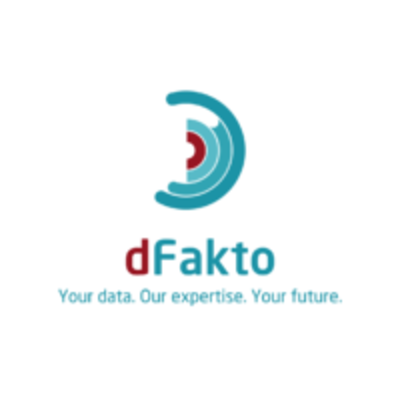 Visit the profile
Rencontrez Thibaut, Founder and CEO
Rencontrez Vincent, IT Manager
Rencontrez Adrien, Senior business consultant
Job description
Presentation of the position
We are looking for someone to analyze and implement our data warehouses. You will help our Data team to design solutions based on our Agile Data Warehouse Automation Platform. As member of dFakto, you will help our project team. You will help analyze client business requirements, design their business model and create a data vault schema and the information mart. You will design solutions who transform data into information relevant to business. The goal of you and your teammates will be to create Agile Data Warehouse Automation Platforms that can restitute relevant and consistent information that can answer different departments, teams or hierarchy levels needs within the client organization. The scope of skills, technologies and industries you'll get to explore is huge and the team will be there to support you on your way.
Tasks
On a day to day basis, you will go on learning and contribute to the deliverables of the project by carrying out complex and varied activities including, typically:
Designing high-quality solutions with the right balance between coupling and cohesion principles
Designing high-performing solutions
Bringing technical expertise required to extract data from multiple sources systems
Identifying potential issues and suggesting original solutions
Preferred experience
Profile
Bachelor or master's degree in computer science or 3-5 years of experience in Data Analysis
Functional Analysis skills to develop requirements and specifications
Database Design on one or multiple RDBMS (PostgreSQL, SQLServer, Oracle, MySQL/MariaDB, Redshift,…)
Very good knowledge of SQL
Data extract, transformation and loading (ETL) methodology from source systems to data warehouses
Speak English & French fluently
Nice to have Qualifications
Knowledge of Data Vault modeling is a big plus.
OLAP principals such as dimensional analysis, star schemas, aggregation and query creation
Master Data Management, Data Quality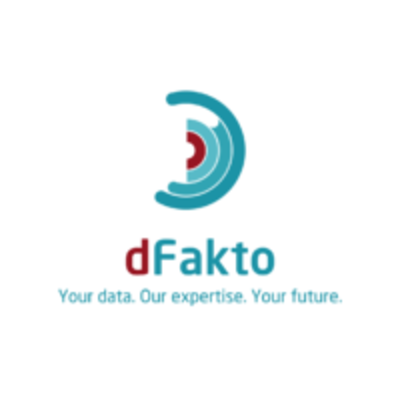 dFakto
Máte záujem o túto ponuku?
Questions and answers about the offer
Zdieľať na LinkedIn

Zdieľať na Facebooku

Zdieľať na Twitteri