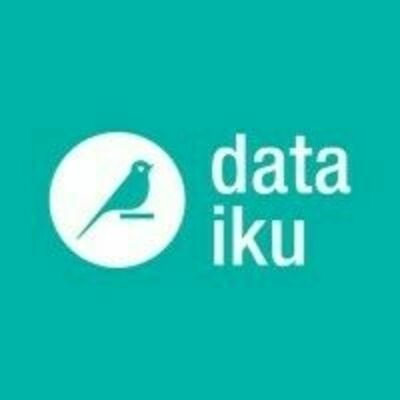 Dataiku
Senior Software Engineer Fullstack - Business Solutions
Táto pozícia bola obsadená!
Who are they?
Dataiku is the platform for Everyday AI, enabling data experts and domain experts to work together to build data into their daily operations, from advanced analytics to Generative AI. Together, they design, develop and deploy new AI capabilities, at all scales and in all industries. Organizations that use Dataiku enable their people to be extraordinary, creating the AI that will power their company into the future.
More than 600 companies worldwide use Dataiku, driving diverse use cases from predictive maintenance and supply chain optimization, to quality control in precision engineering, to marketing optimization, Generative AI use cases, and everything in between.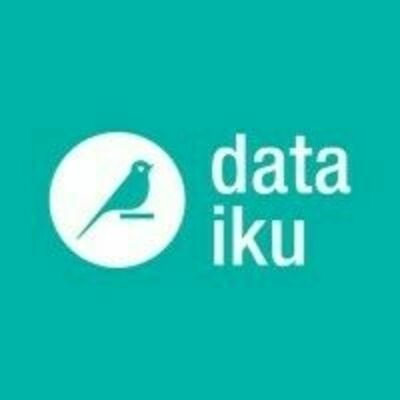 Let's go!
Rencontrez Regis, Senior Software Engineer in Test
Job description
Headquartered in New York City, Dataiku was founded in Paris in 2013 and achieved unicorn status in 2019. Now, more than 1,000+ employees work across the globe in our offices and remotely. Backed by a renowned set of investors and partners including CapitalG, Tiger Global, and ICONIQ Growth, we've set out to build the future of AI.
To accelerate our everyday AI mission, Dataiku's Business Solutions team is in charge of creating a full range of solutions aiming at easing delivery of key use-cases by our customers across industries (retail, financial services, manufacturing, life sciences) and business functions (finance, marketing, HR, supply chain...)
In an exciting, cutting-edge development, our Business Solutions are poised to integrate advanced technologies like Large Language Models (LLMs) and generative AI, setting a new industry standard. This integration not only propels our commitment to innovation but also opens up unprecedented opportunities for businesses to harness the power of AI. These advancements are transforming the way decisions are made, making insights more accessible, and unlocking a new realm of possibilities for predictive analytics and automated reasoning.
Dataiku is looking for a Senior Software Engineer Full Stack to grow our Business Solutions team and play an instrumental role by taking solutions to the next level of interaction and consumption by all relevant business profiles. In this role, you will work very closely with the industry specialists and solutions data scientists to define and develop the best solutions within the Dataiku environment. As a member of the Solutions Engineering team, you will also play an instrumental role in defining the roadmap of the team, developing reusable components and more. #LI-Remote What you will do:
Understand challenges and business use cases
Design, develop and package state-of-the-art solutions using cutting edge technologies
Support data scientists providing the right environment (documented, qualified and reusable components, coaching, enablement material, best practices, etc.) and make them autonomous on building solutions end to end PoC
Interact with core Dataiku teams, build and submit clear requirements and contribute to developments
Implement and comply with our domestic UX design team templates or recommendations
Contribute to workshop with our customers and prospects
Conduct user tests
Contribute to the current frameworks and technical stack maintenance and evolution
You are the ideal recruit if:
You have 5+ years of experience in front-end software development and are familiar with one or more JavaScript frameworks (AngularJS, Angular, VueJS, ReactJS, Svelte...)
You are mastering at least one programming language (Java, Python...)
You are always trying to make things simple
You are customer oriented - you want to understand customer needs and built the most relevant solutions and nicest experiences to help them
You know that a well-thought design is worth a thousand user's manual
You enjoy coaching and helping your teammates improve their skills
You are humble and kind
You don't hesitate to ask questions when you don't know, and you treat your colleagues with respect, kindness, and honesty
You are curious and open-minded: you are excited by the prospect of joining a growing team covering a broad range of domains and in easing usage of AI by business individuals
Dataiku's culture is right for you if:
You want to be able to define your own version of work-life balance - flexible is our go-to word, it applies equally to remote work, vacations and parental benefits
You need autonomy to thrive - we trust our people, give them space to do their best and stay away from artificial deadlines
You enjoy spending time with your colleagues and learning from your peers - meet for Friday universities, annual offsites, virtual trivia nights and more
You like feeling cared about - watch out for the magical Christmas box delivered at home and an unforgettable onboarding week
You care about giving back - it's what our Ikig.AI program is all about: Dataikers are encouraged to work pro bono for one or several nonprofits of their choosing
If you want to learn more about our hiring process, you can read this article about our engineering hiring philosophy.
About Dataiku:
Dataiku is the platform for Everyday AI, systemizing the use of data for exceptional business results. By making the use of data and AI an everyday behavior, Dataiku unlocks the creativity within individual employees to power collective success at companies of all sizes and across all industries. Don't get us wrong: we are a tech company building software. Our culture is even pretty geeky! But our driving force is and will always remain people, starting with ours. We consider our employees to be our most precious asset, and we are committed to ensuring that each of them gets the most rewarding, enjoyable, and memorable work experience with us. Fly over to Instagram to learn more about our #dataikulife.
Our practices are rooted in the idea that everyone should be treated with dignity, decency and fairness. Dataiku also believes that a diverse identity is a source of strength and allows us to optimize across the many dimensions that are needed for our success. Therefore, we are proud to be an equal opportunity employer. All employment practices are based on business needs, without regard to race, ethnicity, gender identity or expression, sexual orientation, religion, age, neurodiversity, disability status, citizenship, veteran status or any other aspect which makes an individual unique or protected by laws and regulations in the locations where we operate. This applies to all policies and procedures related to recruitment and hiring, compensation, benefits, performance, promotion and termination and all other conditions and terms of employment. If you need assistance or an accommodation, please contact us at: reasonable-accommodations@dataiku.com
Questions and answers about the job