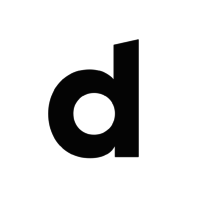 Dailymotion
Senior Product Manager - Direct Advertising (H/F)
Zmluva na dobu neurčitú

 

Paris
Spoločnosť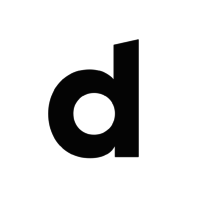 Dailymotion
Advertising, Big Data, Media

Od 250 do 2000 zamestnancov
Pracovná ponuka
Senior Product Manager - Direct Advertising (H/F)
Zmluva na dobu neurčitú

 

Paris
About
Founded in 2005, dailymotion is a global video streaming service that connects over 250 million entertainment-seekers to their personal world of news and entertainment.
Built on a clever player, intuitive algorithm, and on carefully-selected recommendations made by their experts who really love great videos, dailymotion is the one-stop place for enjoying stories from the best creators around in one heightened video experience.
Dailymotion is owned by Vivendi and head-quartered in Paris with offices in London, New-York, Singapore, Marseille and Sophia-Antipolis.
Job description
Company Description
Dailymotion is the leading video discovery destination & technology that learns about your tastes over time, constantly surfacing the best, most relevant content on the web. Our mission is to provide the best video user experience for consumers on the market, connecting publishers and advertisers to engaged viewers who turn to dailymotion for their daily fix of the most compelling music, entertainment, news and sports content around.
Through partnerships with the world's leading publishers and content creators, France Télévisions, Le Parisien, CBS, Bein Sports, CNN, GQ, Universal Music Group, VICE and more, Dailymotion commands 3 billion monthly pageviews across its mobile app, desktop and connected TV experiences. Dailymotion is owned by Vivendi, one of the largest mass-media corporations in the world.
At Dailymotion, we're storytellers. We build the best place for people to enjoy the videos that matter. We do this through utilizing and developing cutting-edge technology and pushing the envelope to bring discoverable stories to life through premium content from the world's best publishers. We do this by helping these publishers grow their audiences and monetize their content, their way.
Dailymotion is proud to be an equal employment opportunity and affirmative action employer. We value inclusion and we want you to help us thrive for a more diverse community.
Job Description
• Define the vision and strategy for the Direct Video Advertising product line.
• Work across all markets to expand the reach of the Direct Video Advertising product line.
• Define, discuss, and communicate the team's roadmap with stakeholders, and external customers.
• Adapt the product strategy to the reality of the market, by documenting the product specifications.
• Work with business teams and customers (Advertisers, Agencies, Saleshouses) to understand their needs, and decide which ones we should address.
• Communicate the results of the research carried out, the concept ideas, the product vision to the team, and to other stakeholders.
• Carry out regular competitive and technological monitoring to anticipate and manage market changes.
• Collaborate with customers on never been done before custom new creative opportunities (Advertisers, Agencies, Saleshouses).
• Collaborate with sales and ops counterparts to ensure our direct ad server has features and functionalities in place to execute campaigns.
• Work across the rest of the ad platform team to deliver cross-team features required by direct video ad business.
• Work with internal creative studio to evangelize the custom video creative product line.
• Ensure the sales teams has proper tools at their disposal to effectively pitch and sell opportunities (data they need to respond to RFPs, forecasts, campaign, and advertiser insights).
• Ensure sales and ops teams have proper tools at their disposal to measure the effectiveness of their campaigns.
• Raise and prioritize blockers to achieve direct sales goals.
• Coordinate across numerous teams and go-to-market stakeholders to ensure that products are launched correctly, that they can be measured appropriately, and that they meet the business objectives they were designed to achieve.
Preferred experience
Qualifications
• Between 5 to 7 years of accumulated experience in Product Management.
• Experience working in advertisement and monetization.
• Accustomed to collaborative projects with standard sprint and product life cycle.
• Technical environment: Jira. Knowledge in R and jQuery will be considered a plus.
• Languages: Full working proficiency in English, French would be considered a plus.
Additional Information
At Dailymotion, we empower candidates to take action. If this job sounds like a great opportunity for you, be confident in your skills, we are always happy to meet you! If needed, we can accommodate our recruitment process for your special abilities.
Location: Paris, France
Contract Type : Indefinite contract (CDI)
🔍Want to learn more about us:
• Dailymotion.com
• New-York office - BuiltIn
• Offices in France - Welcome to the Jungle
• Our articles
🏡Flexible/Remote Work Policy
💰International Group Savings Plan offered through the Vivendi Group
🍼4 weeks paid Paternity leave or Co-parental leave
🕶️Excellent Employee Culture (Company Events / Trainings / Parties / All hands …)
🚀Career development support (training / career check-in with HR / internal mobility / compensation cycle / 360 quarter feedback review …)
🏥Company-paid Health Insurance and Personal Services Vouchers (CESU)
🚇Commuter benefit coverage - Public Transport and Bike refund
⛱️Paid Time off – RTT and Saving time plan (CET)
✅Meal Vouchers
🎡Workers representatives committee(sport membership/cinemas vouchers/gift vouchers/discount)
Questions and answers about the offer
Pridať medzi obľúbené

Zdieľať na Twitteri

Zdieľať na Facebooku

Zdieľať na LinkedIn
Vybrali sme tieto články, ktoré by vás mohli zaujímať
Inšpirujte sa týmto výberom článkov