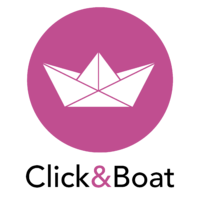 Click&Boat Group
Alternance Junior Talent Acquisition / Chargé(e) de recrutement - M/F
Odborná prax

 

(12 mesiac/-e/-ov)

Paris

< 6 mesiacov
Spoločnosť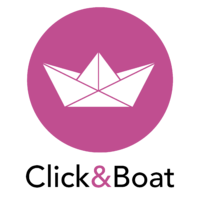 Click&Boat Group
Mobilné aplikácie, Turizmus, E-commerce

Od 50 do 250 zamestnancov
Pracovná ponuka
Alternance Junior Talent Acquisition / Chargé(e) de recrutement - M/F
Odborná prax

 

(12 mesiac/-e/-ov)

Paris

< 6 mesiacov
Táto pozícia bola obsadená!
Qui sont-ils ?
⛵ Join our team!
Click&Boat is the leading European boat rental platform and a fast-growing company.
Our main objective is to make boating accessible around the world and to provide private and professional boat owners with additional income from boat rentals.
We have achieved over 100 percent growth annually since our conception in 2013. Not to mention, we have also acquired three companies in three different European countries (Spain, Germany, and France) in only two years. After acquiring Nautal, Oceans Evasions, and Scansail, Click&Boat now has three powerful brands to work with.
This year, we are more equipped than ever to achieve our goal of becoming the number one boat rental service by maintaining our position in Europe and promoting growth in the U.S. market. In 2022, our growth in the U.S. will be powered by an incoming major equity fund and the world's largest boating marketplace. So far, we are opened for business in more than 50 countries and 600 destinations, and we are going to keep growing!
Have we kept your attention? Well, we are also a buoyant and diverse team of more than 200 employees from 20 different countries. In addition, we want to let you in on some of the benefits that we provide: Our headquarter is based in Paris on a barge moored on the Seine River. Our lovely boat boasts a 300m2 rooftop ideal for parties, barbecues, paddleboarding, and we have a brand-new RIB to our Click&Boat company fleet for water sports. If you're not living in Paris, we also have offices in Marseille, Lorient, Barcelona, and Hamburg.
Sounds good? We'd love for you to join us! With a rapidly growing company and a super work atmosphere; it's not a coincidence that we have been awarded the "Happy at Work!" badge.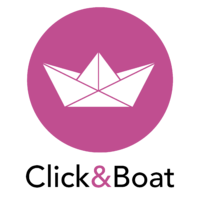 Visiter le profil
Rencontrez Jeremy, CEO and Cofounder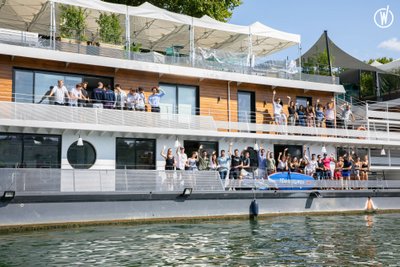 Rencontrez Tiphaine, RH Manager
Rencontrez Victor, Data Manager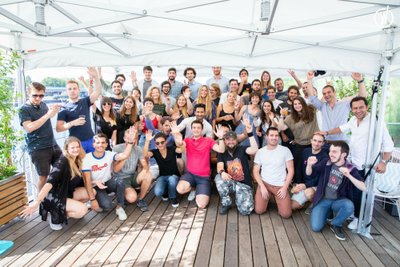 Descriptif du poste
💪 Team:
You will join the HR team of Click&Boat, a business unit managed by Tiphaine, HR Manager, and composed of 5 people based in Paris and Barcelona.
As part of your missions, you will report directly to Julie, Lead Talent Acquisition.
🚀 Missions:
In the frame of a strong growth and following a lot of new job openings within the group, we are looking for a new Junior Talent Acquisition to handle the whole recruitment processes and find the best talents to join the crew!
As all our business units are currently growing, you will be able to recruit for different fields such as IT, Marketing, Account Management, Sales, or Finance.
Your missions will be:
• Publish all job positions on our different channels;
• Select CVs and source interesting profiles on Linkedin;
• Prospect and create solid relationships with international business schools;
• Conduct 1st round interviews and work closely with managers;
• Close the recruitments and be part of the on-boarding process;
• Create and update reportings on recruitment topics.
🎉 Why should you join us?
• To work on a beautiful work atmosphere in our sunny houseboat, with view over the Seine.
• To join a small fast growing team with growth opportunities and quick process, working closely with the HR Manager;
• To work with all the business units and recruit for various positions and fields;
• To have the opportunity to work on a daily basis in English, and be part of a dynamic and super international work environment;
• To join a team with a common passion for water activities: wakeboard/ paddleboard sessions, boat trips, and meals in the sun on the pontoon of the houseboat or in the beach are part of our daily life 😉
Start: October ideally, September possible.
Duration: 12 months.
Profil recherché
• To handle the interviews and communicate with your colleagues, you are fluent in English;
• You have excellent writing skills in French;
• You are at ease on the phone, ready to share your energy while having very good listening skills;
• You are a team player who inspires trust, ready to take initiatives and invest yourself at 100%;
• You have ideally one first experience in recruitment;
• You are interested in start-up environment, you are proactive and ready to share your ideas to improve our employees and applicants satisfaction.
You want to flourish in a growing scale-up and be a part of a young and international team? Join us! 😊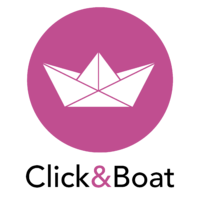 Click&Boat Group
Máte záujem o túto ponuku?
Questions et réponses sur l'offre
Pridať medzi obľúbené

Zdieľať na LinkedIn

Zdieľať na Facebooku

Zdieľať na Twitteri