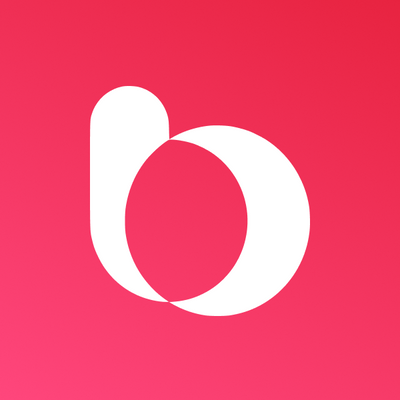 BRIGAD
Spontaneous Application
Možnosť pracovať čiastočne na diaľku
Who are they?
At its core, Brigad has always believed that anyone should be able to pursue his/her passion while being well valued, considered and, above all, free. This means being able to fulfill oneself in one's job and career, reaching a sustainable work-life balance, being paid in a fair way and respected.
Brigad is proud to enable thousands of talents, and tomorrow millions, to experience this lifestyle. We believe so firmly in our mission "Make work attractive and valuable to all" that we even decided to carve it into the charter of our "entreprise à mission" status (equivalent to US B-Corp).
Since 2016, this ambition is translated into building the best app of the market enabling self-employed professionals and hospitality businesses to connect for short-term missions.
⭐️ Our users realize that we make a difference by currently giving a NPS of 77/100 over 5,000 answers, and sharing how Brigad changed their life.
If originally Brigad deployed itself in the catering (restaurants, collective catering) and healthcare sectors (care homes and clinics), tomorrow, even more sectors will be concerned: everywhere talents aren't equipped to pursue their passion while being properly considered and free.
Brigad is currently available in the largest cities in France (Paris, Lille, Lyon, Bordeaux, Marseille, Strasbourg..) and in the UK, with the ambition to expand well beyond in France and Europe.
Exciting challenges are waiting for you: expect to discover new countries, new industries, a top-notch product, a fast-paced development, and above all a solid team united around a truly concrete and positive impact on our daily users' lives. A spirit that can also be found on Glassdoor and the grade of 4.7/5.
Job description
Our Mission
"Make work attractive and accessible to all"
From this statement, Florent Malbranche and Jean Lebrument, have founded Brigad in 2016, a mission-driven company. Brigad is an app/website that enables self-employed professionals and businesses in Hospitality and Healthcare to connect for flexible missions.
Brigad exists to build the most sustainable ecosystem to enable talents to build a career from their passion. A better pay, a better work-life balance, and better career development opportunities. "Where Passions Thrive"
Our Values
Brigad's fundamental values guide us every day, to face these challenges with coherence and build an extremely strong culture:
Brave: Be bold and make courageous moves.
Impact: Do things that make a real difference.
Care: Pay attention to all the people around you.
Enjoy: Love what you do and have fun
If you don't see the perfect job position, just apply to this one and we'll make sure to get back to you!
Note: if you're looking for a mission as a freelance within the hospitality or healthcare industry, please follow this link
---
Si vous ne trouvez pas le poste qui vous convient, partagez votre intérêt avec nous et nous vous recontacterons ! 
Note : si vous recherchez une mission en tant que auto entrepreneur dans le secteur de l'hôtellerie ou des soins de santé, veuillez suivre ce lien.
The Experience We Offer
We live by our values in many ways to create the best experience possible for our employees.
Brave: We strongly believe that for the same job and level, employees should be equally paid. We've developed our internal salary grid to ensure equity among employees. We want Brigad' success to be your success too: we grant BSPCEs to all our employees, we know joining a scale up sometimes means navigating into the unknown.
Impact: Being a mission driven company means having an impact on the society and also on our employees. We are proud to be an Eco responsible company, engaged on several CSR projects (Diversity with Tech Your Place,…). We work to bridge the gap between women & men by being a family friendly company: offering support in your search of a daycare system with "Les bébés explorateurs".
Care: We identify ourselves as an office first company but with a flexible working environment where you don't have to chose between working or spending time with the people you care the most. We offer up to 2 days of remote work per week and for our employees having parents/grandparents living in another country, we offer them a full remote week to spend more time with them every year.
Enjoy: We enjoy working together not just through company monthly events or seminars, but also by learning together. We've created career ladders for our teams, with real opportunity to develop new skills, expertise, and grow in a new role with our internal mobility program. We also offer English and French classes and other learning programs depending on your team (using 360Learning).
Learn more about us: who we are, our values, our teams and the recruitment process, here.
Brigad ensures equal opportunities for all candidates. Each application received is considered regardless of ethnic and racial origin, opinions, beliefs, gender, sexual orientation, health or disability.
We are dedicated to building an equitable, inclusive, and authentic workspace. Unique and diverse perspectives are welcomed, and continuous growth is encouraged. We believe that people are more than their resumes, so if your past experience looks different than the criteria listed, we'd still love to hear from you. We appreciate and celebrate non-traditional life routes and encourage you to apply should you connect with a job description or our values.
BRIGAD
Máte záujem o túto ponuku?
Questions and answers about the job
Ďalšie ponuky na pozíciu HR Development / Training
Tieto pracovné ponuky by vás mohli zaujímať!