What to Expect When Raising Kids in Barcelona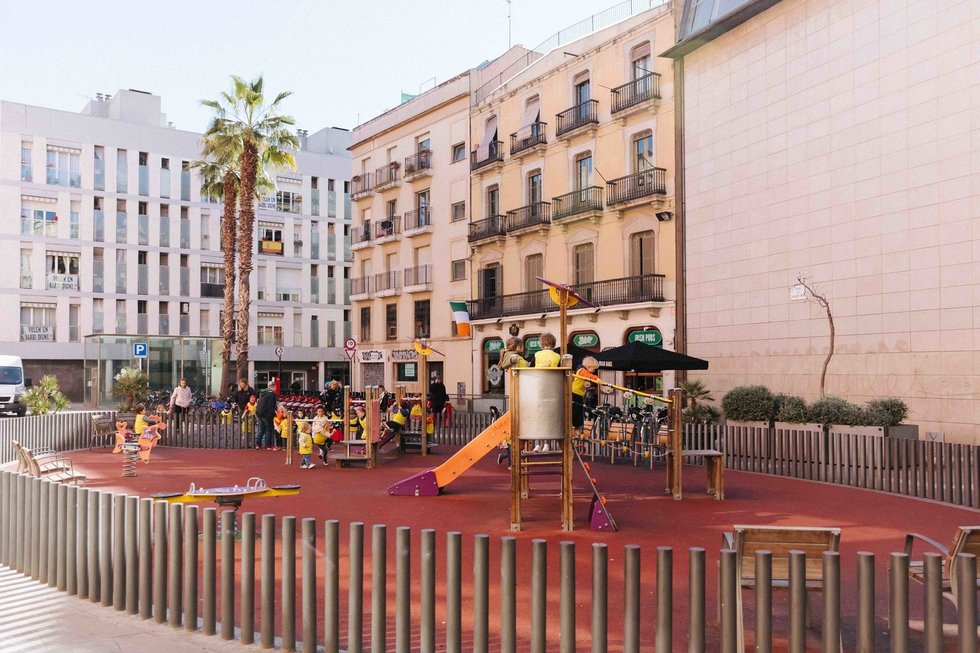 autor
Neal Sharkey
Freelance writer based in Barcelona. He has a background in education and languages and has lived in the UK, Italy and Spain.
The Mediterranean climate, family-friendly people, and safe streets make Spain one of the best places in the world to bring up children. And Barcelona offers an increasingly open, welcoming, and cosmopolitan community for new arrivals. If you're thinking of relocating to the city with kids or planning to start a family once you're settled, here are a few things to bear in mind.
Having a child in Spain
If you're thinking of having children while you're living and working in Spain, you'll be happy to hear that the healthcare system here is generally considered to be of a high standard and is free of charge. Standard maternity leave is 16 weeks, the first six of which are compulsory, and paternity leave has just been increased to eight weeks, with an additional four weeks scheduled to come into effect from 2020. Both are paid at 100% of your daily wage.
What help can I expect from the government?
Once you're a working resident in Barcelona and paying into the social security system, you may also be entitled to some of the economic benefits available in Spain for parents of young children.
Working mothers of children up to nine months old are entitled to a reduction of one hour in their working day at full pay and mothers of children under three years old are also entitled to a tax rebate per child of up to €100 a month, or €1,200 per year. Working mothers of children under 12 can also reduce their working day but, in this case, lose a proportion of their salary.
And if you're a single parent, have a large number of children, or are a parent of a child with a disability, you may be entitled to more economic support.
More information on possible deductions and provisions can be found here.
"Getting the economic benefits I was entitled to when I was pregnant was very easy and straightforward. If you're on contract, it's automatic, but if you're self-employed, as I was, I would recommend getting an accountant, especially if you've not got to grips with the language yet"—Mip, from Holland
Taking care of childcare
Although those new to the city don't often have the luxury of a personally recommended nanny or babysitter, they can take advantage of a variety of childcare agencies, many of which are aimed at international residents and offer their services for as little as €7.50 an hour.
Nurseries cater for kids up to three years old, but both private and state-run centers in Barcelona charge fees. For municipal nurseries—known as escoles bressol—fees are based on parents' incomes and can range from €50 to nearly €400 a month, but places are limited, allocated using a lottery system, and you need to apply. If you go private, expect to pay between €400 and €600 a month and, often, an enrollment fee.
"I'm very impressed with the public nursery system. Class sizes aren't small, but the teachers have assistants and the kids spend most of their time playing in smaller groups. And because it's state run, it's regulated, so you know what you're getting"—Diane, from Northern Ireland
An overview of the education system
The education system is organized into three cycles:
Preschools, for kids aged from three to six years old. These are non-compulsory but universal, meaning that if you apply you will get a place, and unlike nurseries, state-run infant schools are free of charge. However, places are limited, so get in there early when enrollment begins in February to guarantee your first choice.
Primary schools, for kids aged between six and 12. Primary education is compulsory in Spain and state-run centers are free. The six years are divided into three two-year cycles: Initial, Intermediate, and Upper.
Secondary schools, for kids aged from 12 to 18. These are compulsory until the age of 16. Children study a mixture of obligatory and optional subjects, and those who pass the first four years receive their GESO (Graduado en Educación Secundaria Obligatoria) diploma of secondary education. Those who choose to continue studying can move on to a vocational school or prepare for the bachillerato certificate (comparable to A levels in the UK, or the International Baccalaureate in France), allowing them to sit university entrance exams known as La Selectividad.
Alternatively, you can homeschool your child. While not common, homeschooling is legal in Spain and is regulated at a regional level. Organisations such as the Asociación por la Libre Educación and Educar en Familia can help you through the legalities and introduce you to other homeschoolers. The latter also organizes social activities, helping you to establish a community around you and find your kids some playmates.
Let's zoom in on secondary-school options
State schools versus concertado schools
There are two types of state school here: State schools that are fully funded by the state, and concertado schools, which are subsidized by the state with parents topping up the rest. While often offering better facilities than state schools, concertado schools cost considerably less than private schools, from about €80 to €500 a month. They are required to meet certain curricular, enrollment, and class-size criteria, but otherwise enjoy a large degree of autonomy. Many require uniforms and, unlike regular state schools, which are secular, many have a religious affiliation.
For anyone intending to stay in Barcelona for the foreseeable future, enrolling your children in a state school has many benefits. As well as being free, it will help them to learn the local languages more quickly, make local friends, and integrate more fluidly.
"Despite me being English and my husband being Swedish, both my kids consider themselves Spanish. I don't think that would have happened if we hadn't sent them to the local state school"—Lesley, from England
Good to know: Be aware that the language of instruction in all state schools and concertado schools in Barcelona is Catalan, so your child will be learning two new languages. This will be worth it in the long run for young kids, but might be difficult for older ones, who often pick up languages more slowly. For those who don't speak either of the local languages, support is normally available.
How do I get a place for my kid?
Getting a place in either type of school isn't always easy, as most operate a points system and work within a catchment area. So take a look at schools before choosing where to live, although you'll need to register as a resident on the official registry (el padró) at a Citizen Help and Information Office (or OAC, short for Oficina d'Atenció Ciutadana) before beginning any school-enrollment procedure.
Enrollment dates are generally from around March to May, and the process can be long, so give yourself enough time. You'll need to deal with a lot of paperwork, and any foreign documents, such as birth certificates and medical records, will need to be translated. And, for older children, you may also need to get their school records from home verified through a process called convalidación.
This information should be handed in with a completed pre-enrollment application form, listing your chosen schools in order of preference. Forms can be found on the regional government's website, at the town hall (ayuntamiento), or at any state school, and are submitted to the regional education department, municipal schooling office, or first-choice school.
You can check the list of schools by area here.
Private and international schools
International parents relocating to Barcelona for a short time or with older children who speak little Spanish often enroll their children in one of the many international schools in the city, which boasts a wide selection of these and private schools.
The international schools teach at least partially in the "home" language, with some following the local curriculum and others following the curriculum of the home country. The British School of Barcelona and the Lycée Français de Barcelone follow their native curriculums and offer internationally recognized qualifications, such as IGCSEs or the International Baccalaureate—a consideration if your child wants to pursue further education outside Spain. And for those worrying about integration, bear in mind that it's common for wealthier local residents to send their children to Anglophone international schools for tuition in English, so your kids may end up speaking Spanish and Catalan in the playground.
Tuition at regular Spanish or Catalan private schools can cost anything from €150 to €1,000 per month, with additional costs for enrollment, materials and equipment, and extracurricular activities.
In the international sector, annual tuition fees can range from €4,000 to €20,000, depending on the school and the education cycle, and most schools charge an admission fee.
How do I get a place for my kid?
Both these types of schools are privately financed, so run their own admissions processes, have more autonomy over their curriculums, and are free to manage themselves. Despite the price tag, they often have long waiting lists for places, but the admissions process is usually easier than that of state schools.
"My wife is French, so we were able to send our kids to a French school—otherwise it can be quite difficult to get in. It's expensive but it's rigorous and we're able to play more of a role in our kids' education, as my wife can communicate perfectly with the school and is familiar with the education system"—Neil, from Scotland
You can check the list of international schools in Barcelona here.
Copyright: Welcome to the Jungle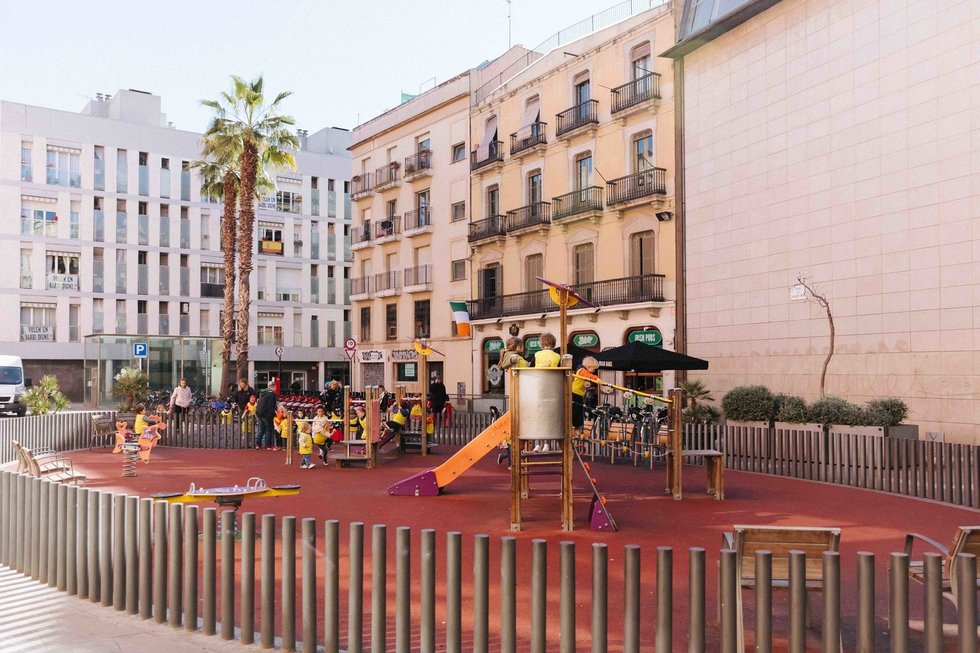 Novinky, ktoré to vyriešia
Chcete držať krok s najnovšími článkami? Dvakrát týždenne môžete do svojej poštovej schránky dostávať zaujímavé príbehy, ponuky na práce a ďalšie tipy.

Hľadáte svoju ďalšiu pracovnú príležitosť?
Viac ako 200 000 kandidátov našlo prácu s Welcome to the Jungle
Preskúmať pracovné miesta