Real Estate in Barcelona: The Lowdown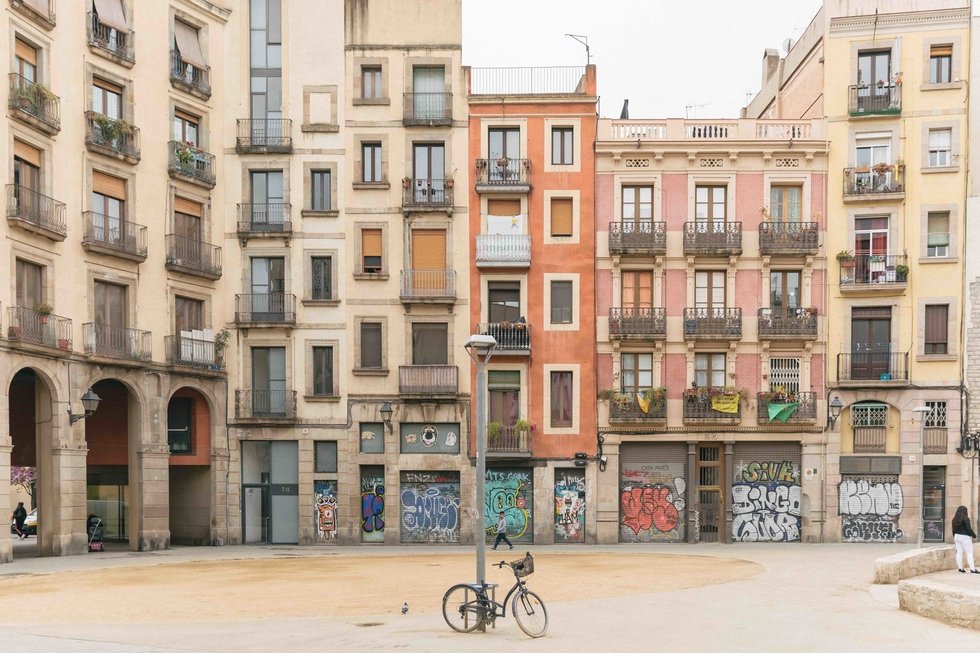 You've booked your flights, one-way, and nabbed yourself a few nights in a nice hotel. Now it's time to find your home sweet home for your new life in Barcelona. We spoke to Jorge Campreciós, architect and real estate consultancy expert,head of JC Architect, who specializes in helping expats find their dream home in the city, to find out the best way to get unpacked and settled in your new pad in no time.
Renting vs. Buying
Footloose and fancy-free: Renting
Barcelona recorded the highest increases in rental costs of all of Spain in recent years between 2012 and 2017—66%, significantly more than in other tourism hot spots during the same period, such as Mallorca (40%) and Madrid (20%)—before slowing down. But as the Euribor and interest rates are expected to rise after 2019, renting may still be a good option, and there's plenty of choice in Barcelona. Whether you're after a place in Ciutat Vella, an apartment by the beach in El Poblenou, shared accommodation in El Poble-Sec, or a chalet in the Sarrià suburbs, you're sure to find it.
Here's what to bear in mind when you're looking for your perfect home:
To rent, you'll need a Spanish bank account and foreign identity number (NIE). Word has it that an employment contract is handy, too.
According to data from the Global Property Guide, average rents in Barcelona are about €900-€1,000 per month for a 50-square-meter apartment, and €1,700-€2,100 for a 120-square-meter property, although prices vary significantly from area to area.
The suggested amount of income that should go on housing is about 30%.
Rental contracts are currently for three years, due to increase to five, so if you negotiate a good deal, it can last for years.
Looking to share? Think about the language you'd like to speak at home, whether you're looking for a social scene or something quieter during your downtime, and what facilities you need for a happy life. Then check out Idealista, expat groups on Facebook, or apps such as Badi, and call in any contacts you have.
Many rentals are managed by agencies. Be ready to part with some cash, as up to two months' deposit can be requested to guarantee an apartment, as well as an agency fee that's equivalent to a month's rent. Plus, some cash might be required up-front to reserve the apartment—and be sure it's the home for you, because you'll lose the euros if you back out.
Photo: Sant Antoni
Buying in Barcelona: The breakdown
Fifteen months. That's how long it took the real-estate market to get back to where it was, in terms of pricing, after dropping 10% following Catalonia's referendum on independence in October 2017. "But it looks like it's in the past already," says Campreciós enthusiastically, adding that the first quarter of 2019 is already looking better than Januarys in recent years. And it looks like new builds are in favor for many foreigners, with 58% buying into new developments, compared to 42% locals. Barcelona's famous architecture is of course a longstanding favorite, with secondhand properties also up for grabs. If it's a house you're looking for, you'll need to head to the 'burbs and have a fairly generous budget onside.
Considering buying a property? Once you've opened a Spanish bank account and received your NIE, here are some useful numbers to think about:
The average search takes about six months, from when you start looking to completing your purchase.
The costs involved that are additional to the asking price include 10% of the asking price for the property wealth tax, an a 1.5% tax payable to the Catalonian government in case of new developments, 0.25% for notary fees. The agency fee is paid by the seller and is between 3% and 6% of the closing price.
The annual property tax for about 100 square meters is approximately €1,500 per year.
If you're buying an apartment, building-maintenance fees come in at about €100 per month. Steer clear of unexpected bills by looking at the entire building, including the communal areas.
Banks will put up finance of up to 70% of the final amount, excluding taxes, so financial advisors and lawyers might be a good idea.
Photo: Gracia
Location, location, location
We don't want to stress you out, but location is key. Food for thought for your search are: Your commute to work, where the nearest metro/bus stop is, vibes of the neighborhood (city chic or rustic residential?), the type of architecture/building you're after, and for families, the schools in the local area.
Insider tips before signing on the dotted line
If you're looking from abroad or starting from scratch, rent a place for a week or so while you get a feel for the different neighborhoods before choosing where to live.
Portals such as Idealista, Fotocasa, and Habitaclia are great places to start the search, as well as local agencies.
Check out the many Barcelona expat groups on Facebook for room offers.
Timing is key! The sunshine and temperatures always help in spring and summer, when there's a peak in the buying market but no financial benefit. Most rentals, however, take place in August and September, as well as January and February, so you might want to look outside of those months for a better deal.
Barcelona is known for its famous architecture the world over. Go for classic tiled floors and intricate ceilings, charming balconies, and rooftop terraces. Or get the builders in and design your own home, tapping into the city's creative hub and its many interior designers, and really live the dream.
Photo: El Poble-Sec
A glimpse at the neighborhoods and who they're for
The twenty- and thirtysomethings: Most foreigners moving to Barcelona are drawn to the charm of the old town in Ciutat Vella, or L'Eixample, its classic uptown neighbor located on the north side, says Campreciós. They're perfect for those wanting to be central and in the middle of the Barcelona mix, day or night. Locals will be surrounded by bars, restaurants, and some of the city's best shopping, not to mention Gaudí's architecture. Then there's El Poble-sec, a well-known trendy neighborhood, that lots of foreigners are also choosing to make home. Set against Montjuïc and partially climbing up the mountain, this central barriois well connected, has a vibrant foodie scene, and is quieter —and cheaper— than other central areas.
The creatives: "For the younger foreigners, creatives, and tech guys, El Poblenou is the spot to head for!" says Campreciós. The popular area, with the beach just a stone's throw away, is great for new technology professionals and dotted with artistic spaces, different concept galleries, and a vibrant nightlife. "A young guy moving to Barcelona will go here," adds our property expert.
The well-heeled foreigners: "Turó Parc is the top trendy neighborhood of the moment," says Campreciós. "It's very interesting, in the upper side of the city, close to L'Eixample, has a range of places to go, is quiet and well established, and has nice, classic buildings like you get in Eixample but less traffic." Taking its name from the amusement park that stood in the gardens owned by the Bertrand-Girona family until 1929, Turó Parc is now one of Barcelona's poshest neighborhoods.
The international families: Campreciós advises looking at exclusive, residential Pedralbes. Nestled near Turó Parc, also in the upper part of Barcelona, it has "open, green spaces, insulated buildings, and swimming pools. Located in the Sarrià-Sant Gervasi district, it's the hub for international schools in the city." Not to mention the luxury villas, magnificient mansions and perfectly mowed lawns.
Now all that's left for you to do is write your wish list and buy that doormat: Home Sweet Home!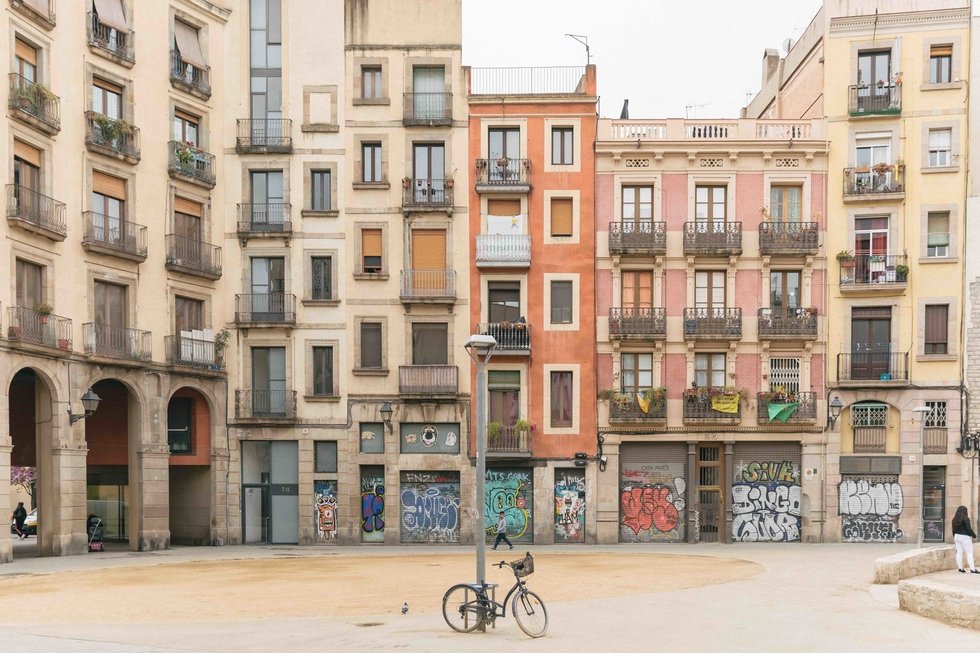 Novinky, ktoré to vyriešia
Chcete držať krok s najnovšími článkami? Dvakrát týždenne môžete do svojej poštovej schránky dostávať zaujímavé príbehy, ponuky na práce a ďalšie tipy.

Hľadáte svoju ďalšiu pracovnú príležitosť?
Viac ako 200 000 kandidátov našlo prácu s Welcome to the Jungle
Preskúmať pracovné miesta