My Barcelona: 'It's the Silicon Valley of Europe'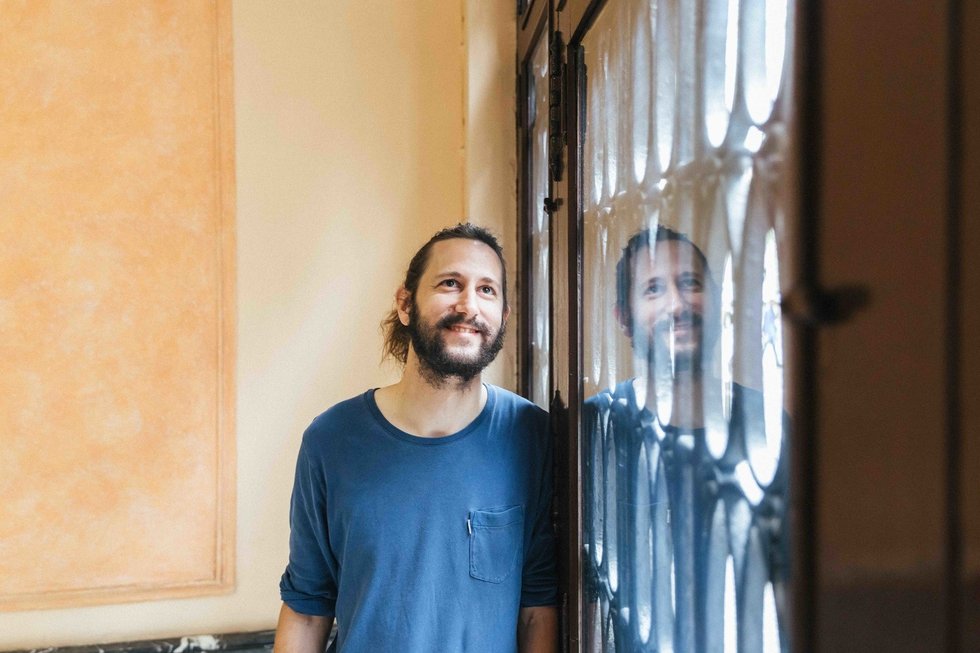 Frenchman Erwan Riou originally qualified as an architect, but after a stint in Brazil, the 33-year-old started retraining as a programmer and relocated to the Catalan capital—and has never looked back. He tells Welcome to the Jungle why, for him, this city was the best place to head for a career and life change.
When the seed was sown
My professional journey started in France, where I trained as an architect and then got a job at a firm in Paris. I was leading a normal and comfortable life, but eventually I decided to leave and see other parts of the world.
I decided to go to Rio de Janeiro to start a new life there. It was a wonderful experience—I learnt Portuguese and found a job just two days after arriving in Brazil, working for a company that focused on luxury architecture and interior design. Although the work was interesting, I was keen to do something that was more socially positive. A builder friend of mine and I started to think about what we could do—neither of us had had anything to do with technology or developing online tools before, but we wanted to build a website that would enable ordinary people to access architecture.
Not knowing anything about development or the Internet, we started to learn the hard way—from scratch. So, after four years of work and paying heaps of money to developers, we stopped trying to develop the platform. I was so frustrated, but refused to give up on the project and decided to learn programming full-time. Everyone told me I was crazy to change career—after all, I had a stable profession. My friends and family were astonished and kept asking me why I was doing it.
Getting set up in Barcelona
Eventually, my partner and I decided to leave Brazil and have a fresh start somewhere else. We both wanted to move to somewhere in Europe that looked like Rio de Janeiro. Once we arrived in Barcelona, we fell completely in love with the place and its environment!
Since we are both European, it was actually quite easy to get set up with somewhere to live and work. Foreigners need to get their NIE, or Número de Identidad de Extranjero, which we were able to do within a few days— getting to this point when we moved to Brazil was much more complicated! Once we had our NIEs, we were able to open a Spanish bank account and rent an apartment without any problems.
We then devoted ourselves to acquiring new skills. I was learning coding via online courses run by Udacity, Codeacademy, and Udemy, while my partner was learning marketing through Udacity. We were a great source of motivation for each other! After a year I was able to get a job as a programmer. I started learning with the general-purpose programming language PHP, but then, through meeting other people, I discovered JavaScript and started doing front-end development. I'm quite a curious person, so eventually I started looking at what lay behind more complex websites, and I now focus more on back-end development. I've learnt so much since we moved here—not least where we went wrong with our website while we were in Brazil.
The most important thing, though, has been that we were able to find an office where we could work and learn together—Barcelona is such a great place for that. In fact, there are so many coworking spaces that we were spoilt for choice.
From Latin America to Iberia
One of the biggest differences between Brazil and Spain, besides the food, is the people. In Latin America, people are initially convivial, yet in the long term, it's hard to make strong connections and loyal friendships. Barcelona is a very open city, and with relationships, it has really helped that there are more people working in similar fields, especially architecture and as developers.
Another difference is the horizon of reference—everything in Brazil is quite America-oriented and the cities are huge, which can actually end up making you feel more isolated than if you were in a smaller city. In Rio de Janeiro, everything is bigger—the Carnaval, the end-of-year fireworks—everything is like it is in America, in the sense that everything has to be exaggerated. In Barcelona, a lot is drawn from across Europe and is smaller scale. I'd say its size is perfect, because it's big enough to be international, yet compact enough to make things more personal and facilitate friendships to be formed.
There are also special social circumstances. In Latin America, there is an incredibly strong divide between the classes—it's very tangible. The majority of architecture is made for the rich. In my previous job in Brazil, for example, I designed a room and bathroom in a client's home for staff. That's something I wouldn't expect to see in Europe—rich people having quarters for servants. You don't see that in Barcelona. The class system is less evident and the disparities are less harsh.
Barcelona is big enough to be international, yet compact enough to make things more personal and facilitate friendships to be formed.
Thriving in Europe's tech hub
Barcelona is the Silicon Valley of Europe—and that's not just a cliché! Not only is there an established tradition of companies developing here, but there are new openings and possibilities everywhere. There are loads of start-ups trying to emerge in Barcelona, and lots of developers moving to the city. This makes it special—it's a very tech-oriented place. Even though the company I'm working for now is French, it's relocating its tech center to Barcelona due to the abundance of talent in the city.
Barcelona is the Silicon Valley of Europe, there are new openings and possibilities everywhere.
A perfect day
As with any devoted developer, the perfect weekday involves fixing a big problem or issue in the morning, fuelled by some good coffee. But since we're talking about a perfect day, it would be in the middle of the summer, when everyone gets to leave work at 3 PM and we head to the beach to relax. On weekends, a perfect day involves going to a beach, reading a book, and listening to music.
Erwan's top tips
Just go for it. There are opportunities everywhere in Barcelona, whether you're looking to retrain, start your own project, or just experience a new country. After changing my career and life, I am finally seeing light at the end of the tunnel. It's tremendously rewarding—when you change career and decide to follow a completely different path, you start to renew yourself. So my advice is simple—just try it! When I was in Brazil, I had been starting to think I was too old to retrain. I couldn't have proved myself more wrong…

Look beyond the beaches and beautiful weather. Barcelona is very lucky with its geography and location but it's also a city that is extremely functional and is a great example of what architecture can do to create cities that work for all kinds of people.

Appreciate the more intimate environment of the Catalan capital. Things may be on a smaller scale compared with other cities around the world, but it does mean everything is more accessible and local.

Never give up on your dreams! After all these years, and with the new skill set I've acquired, we've been able to launch the website we'd always dreamed of, Archsplace. All that time spent learning programming has paid off, and Barcelona has had a big part to play in that.
Photos: Welcome to the Jungle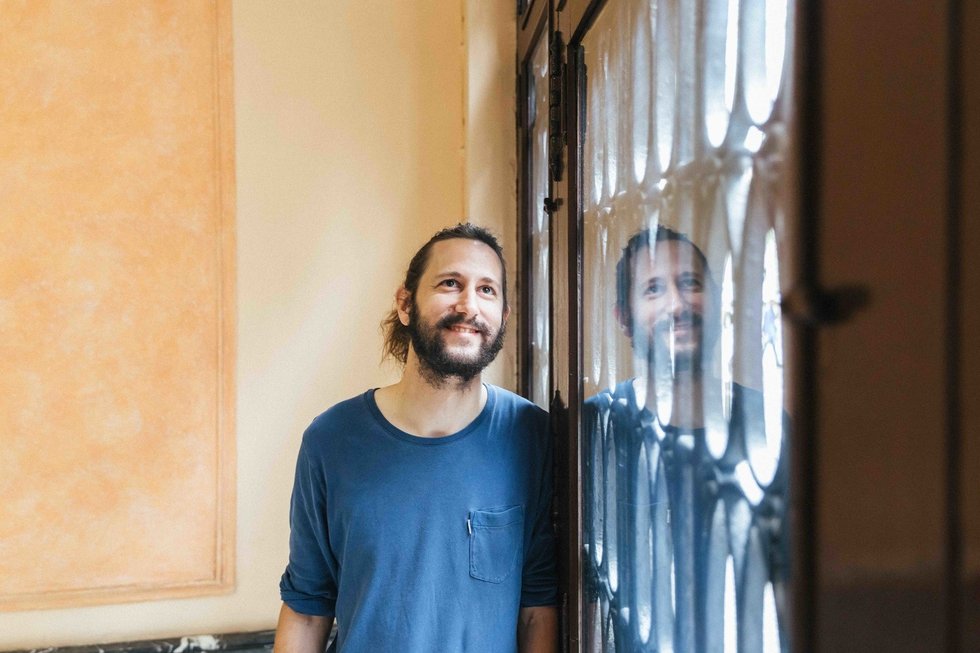 Novinky, ktoré to vyriešia
Chcete držať krok s najnovšími článkami? Dvakrát týždenne môžete do svojej poštovej schránky dostávať zaujímavé príbehy, ponuky na práce a ďalšie tipy.

Hľadáte svoju ďalšiu pracovnú príležitosť?
Viac ako 200 000 kandidátov našlo prácu s Welcome to the Jungle
Preskúmať pracovné miesta