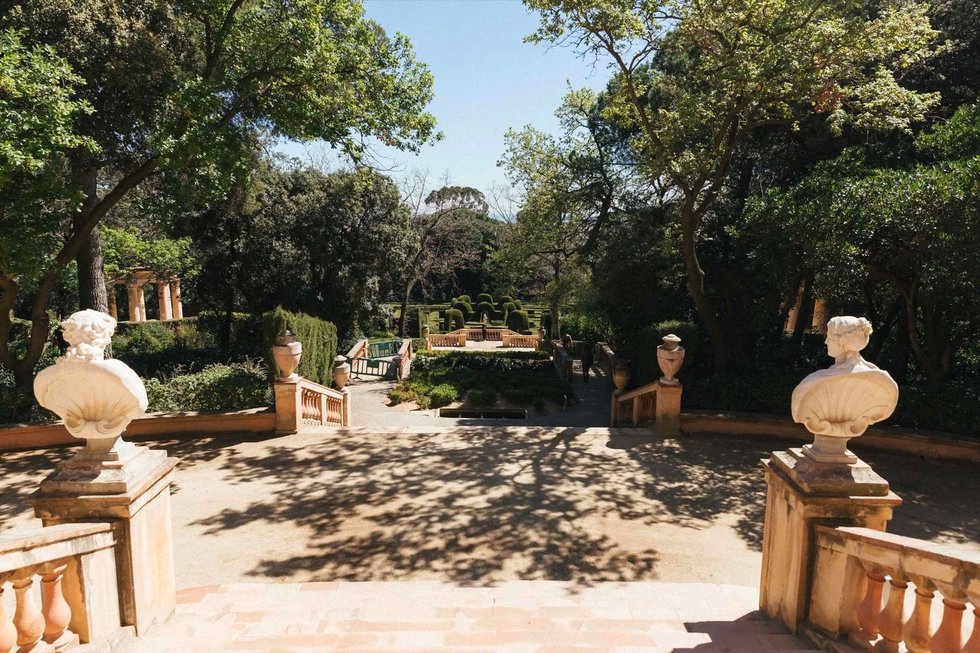 autor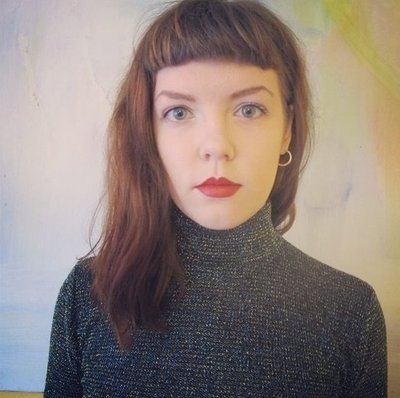 Daisy Bata
Journalist, scriptwriter and Londoner, living in Barcelona. She has a Masters in Political Science.
Vibe-filled rooftops, a tucked-away cactus garden and crowd-free beaches… We asked locals and expats to give their picks of where you'll find the real flavour of life in La Ciudad Condal and they delivered in full. You'll shake off the tourists in no time.
The terrace of the Antic Teatre is the perfect spot to grab four or five of your friends and sit in glorious sunshine, surrounded by laughter and liveliness. It's a suntrap that has you basking in the glorious heat all afternoon long, overlooked by old buildings, with a large tree in the center and overhanging plants everywhere. The sandwiches are cheap and made with fresh ingredients, and the staff warm and cheerful. Very close to the metro stop Urquinaona and the famous opera house, it's just a five-minute walk from Plaça Catalunya.
Carrer Verdaguer i Callís, 12, 08003, Barcelona
"Not only is this a great theatre with loads of different performances and programs, people love to pop here just to have a drink in the sunshine. It's a little hidden oasis in the center of Barcelona, with lovely staff and cheap beer"—Nuria Kapoor
Atipico is one of the coolest spots to grab a bite and listen to some great music. Located in what feels like someone's apartment, it's more like hanging out with a bunch of friends rather than going out to a restaurant or a club. The food is freshly prepared right there and is absolutely delicious. Make sure you don't miss their sushi nights, and swing by on a hot day to enjoy the sunshine with a cold drink and mouthwatering smells. As somewhere with the best vibe in the city, you need to book a table 24 hours in advance for eating, or you can show up to one of their events.
Via Trajana, 48, 08020 Barcelona
"Atipico has a super-chilled-out atmosphere with a very diverse crowd, and is off the tourist beat of busy Barcelona. Nothing beats Sunday afternoons on the sun-soaked rooftop surrounded by music and friends"—Charis Uster, 25, content manager, from Berlin (Barcelona resident for one year)
Conveniently located just off the main las ramblas area in El Gòtic is secluded but bustling George Orwell Plaza, known to locals as Plaça del Tripi, or Trippy Plaza. And tucked away here is Oviso, a cheap and cheerful eatery serving up some of the best bocadillos and crepes you'll find in the city. Sit in the glorious sunshine with a café con leche and watch the children happily running around. If you're lucky, you'll also be entertained by the local punk buskers who love to set up a makeshift stage in the square.
Oviso, Carrer de Arai, 5, 08002 Barcelona
"Oviso is a great restaurant that I love in George Orwell Plaza. It has really good and affordable veggie food, and you can sit in booths instead of chairs, so it's comfy but also intimate" —Andrea Mena, 25, photographer, from Barcelona
Every month, Short Cut Cine Barcelona hosts a screening of short films in different locations around the city, presented by Jägermeister. During the summer they prefer a good rooftop for a nice outdoor evening show, and in the winter you can find a cozy bunch of cinephiles huddled into the back room of a bar or social club (where you can legally smoke marijuana indoors). Each presentation shows 10 to 12 short films, including animations, in English, and Spanish and Catalan with subtitles. Plus, it's sponsored by Jägermeister, and who doesn't love a free shot? All for a staggeringly cheap €5.
Check website or Facebook for details of venue
"Every time I go to this I'm blown away by the variety and quality of the films. And they hand out free Jäger shots during the breaks!"—Clara Becker, 31, dance teacher, from Berlin (Barcelona resident for five years)
The labyrinth in Horta Park, at the top of Barcelona, is a hidden gem of green tranquility. Just take a short ride on the metro to Mundet, from where it's a six-minute walk to the park—it's clearly signposted. The labyrinth itself is not very big, but it's still fun to try to find the center, and once you're done you can explore the beautiful architecture surrounding the park. Prices range from free on Sundays and Wednesdays to just over €2.
Passeig dels Castanyers, 1, 08035 Barcelona
"The labyrinth is cool for doing something different, but it's also a great park to go play guitar or read or have a picnic in the spring and summer. On some days, it's free entry!"—Andrea Mena
Another hidden gem on Montjuïc is La Caseta del Migdia, a secret bar that not even all the locals know about! Chill out with a bunch of mates, great music, a barbecue and cheap cañas while basking in the fresh air up on the mountain. It's a heavenly oasis surrounded by greenery, with the best views a bar could ask for, and no noisy tourists. Load up your Google Maps and follow signposts for "Mirador del Migdia" and "zona d'oci i esbarjo" to find it.
Mirador del Migdia, 08038 Barcelona
"Aside from its hidden charm, this bar has an authentic local atmosphere—and often some amazing tunes spinning!"—Sam Walker-Smart, 30, content writer, from the UK (Barcelona resident for three years)
A popular weekend tradition for locals is a leisurely walk up Montjuïc. There are endless spots and secret areas to discover, and if you find your way to the top, beautiful views of the whole city and the port. A favorite attraction up there is the cactus garden—Jardines de Mossèn Costa i Llobera—where a curated selection of dozens of plants sit next to a cheeky bar where you can grab a caña (a small draft beer) and watch with quiet wonder as the enormous ships dock at the port. An easy way to find it is to grab the BCTO bus from Plaça Catalunya to Jardins de Miramar, and then it's just a six-minute walk.
Carretera de Miramar, 38, 08038 Barcelona
"I love a Sunday hike, and I stumbled across this cactus garden in a hidden corner of Montjuïc. The views are insane. It just doesn't feel like you're in Barcelona at all"—Brogan Gaffey, 26, content writer, from the UK (Barcelona resident for two years)
If you find the hordes of tourists a little overwhelming on Barceloneta (the main beach in Barcelona) during the summer, there's a tranquil, clean beach that's only €1 and a 30-minute journey away. Buy a T-10 at any metro station—it lasts as long as you like until you've used up your 10 journeys—and be delivered straight to the strand. What are you waiting for? Grab a spade!
Montgat and Montgat Nord stations, 08390 Montgat
"You can buy a ticket called a T-10, which costs just over €10 for 10 journeys. This ticket actually covers a really large portion of the outskirts of Barcelona, too, so for just €1, and in half an hour or less, you can get a train from Plaça de Sants to somewhere like Montgat, where the beaches are cleaner, less busy and feel like a million miles from the busy Barcelona center. The train stops right on the beach, too—no trekking for half an hour from the station!"—Reiss Brown, 34, tour guide, from the UK (Barcelona resident for six years)
Pizza Circus is one of those staples of Barcelona that you will hear whispered about in corners at parties before you ever actually manage to get a slice. But when you do, Lord have mercy! Italian dough, delicious tomato sauce, slightly stringy cheese… Plus, it's cheap and the servings are huge: €2.50 will get you a massive slice of after-party heaven.
Carrer Nou de la Rambla, 40, 08001 Barcelona
"Oh my God, so good! Pizza Circus has the best takeaway slice of pizza in Barcelona, hands down. I go here every weekend on my way home from going out. It's always really busy and every local knows about it. It's also right next to Las Ramblas, so it's perfectly located"—Nuria Kapoor, 30, talent manager, from the US (Barcelona resident for four years)
Dying for a decent cocktail? Searching in vain for the perfect bloody mary? Have no fear, Torre Rosa is here! One of those places that only locals know about, it's well away from the tourist traps, in a part of the city you might never have discovered without our help, and full of Catalans, which makes it perfect for a romantic evening or a night out with a few friends. It's also a quick hop away from the center on the metro—head to Maragall or Congrés—or on one of many buses, which are always a bit more fun than the metro, especially through the steep hills of upper Barcelona!
Carrer Francesc Tàrrega, 22, 08027 Barcelona
"Torre Rosa is a cocktail bar in my neighborhood. It's in a Modernist mansion with a Thai garden and is quite well known, but then again, it's not downtown, so not many people go there"—Alba Cardona, 29, coder, from Barcelona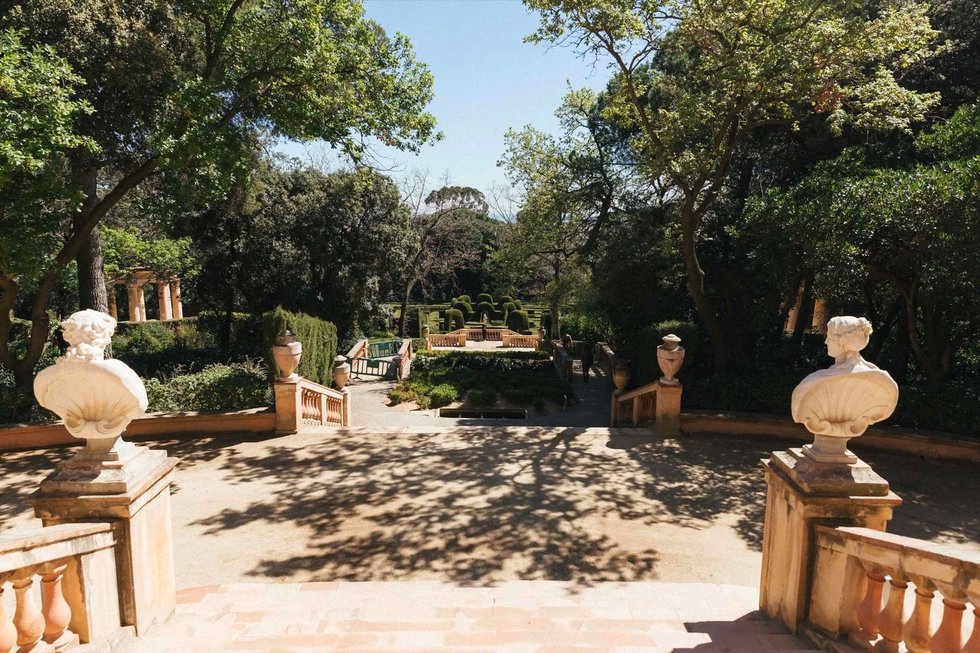 Novinky, ktoré to vyriešia
Chcete držať krok s najnovšími článkami? Dvakrát týždenne môžete do svojej poštovej schránky dostávať zaujímavé príbehy, ponuky na práce a ďalšie tipy.

Hľadáte svoju ďalšiu pracovnú príležitosť?
Viac ako 200 000 kandidátov našlo prácu s Welcome to the Jungle
Preskúmať pracovné miesta