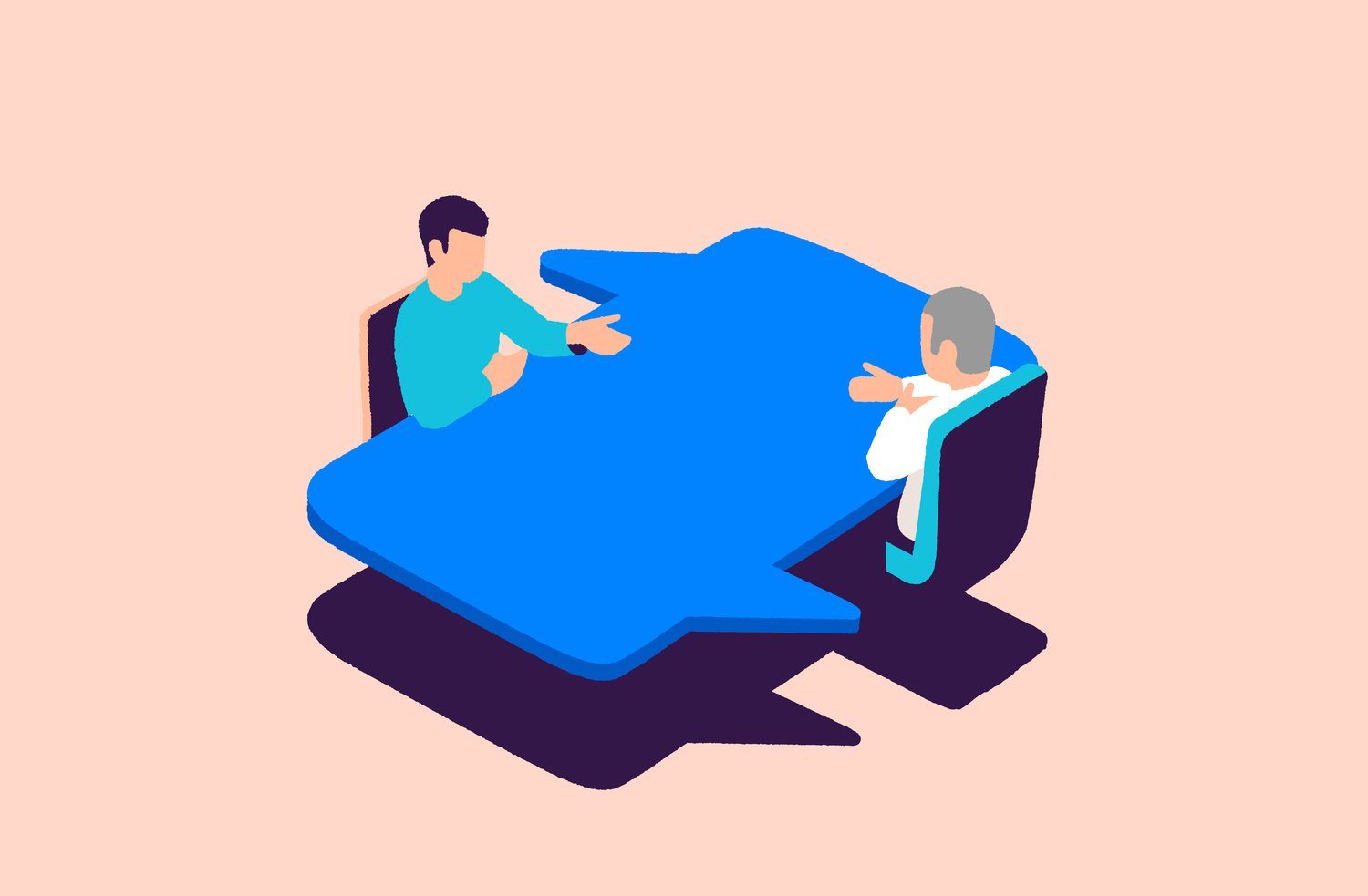 10 Questions You Must Absolutely Ask During Your Next Job Interview
Why is it important to ask questions when you are applying to be a developer? A job interview allows a company to select the ideal candidates for the position, but keep in mind that it is also a time for you, as the interviewee, to decide if the company and the job correspond with what you expect. The information given in the job descriptions you apply for are often incomplete and it is up to you to go above and beyond this and ask the questions that will shed light on the company's business culture, ambiance, processes, and even the opportunities to grow. "Businesses can easily detail their history, the key dates, and their numbers, but you have to ask questions about the other aspects of the company" explains Sylvain Lareyre, founder of JobOpportunIT.
Posing questions to the people you interview with can also tip the scales in your favor because "asking tough questions demonstrates that you have thought about the type of work environment you are looking for," explains Angela Zhang, engineering manager at Plaid. This helps you demonstrate that you are fully invested in your job search and motivated to find a position you will shine in.
Unsure of where to begin? Here are a few key questions to ask depending on the person you talk to during the interviewing process.
Questions to ask Human Resources
When you apply for a job, the first person you will have contact with on the phone or face-to-face is often someone in Human Resources. The purpose of this non-technical interview is to get to know you, retrace your career path, get a feel for your motivation, and decide if your personality corresponds with the company and the position. For you, this initial contact is the perfect time to get a glimpse of how the company functions.
What are the next steps in the recruiting process?
This question can seem trivial, but it will give you a good amount of information on the time and seriousness the company devotes to looking for their developers. Does your contact respond without batting an eye and tell you the next steps as well as the names of the people you will be meeting with? It looks like the company has set up a procedure for hiring, which could indicate a penchant for procedures by and large. This is a good sign if that is the kind of environment you are looking for. Showing that you are interested in the next steps indicates that you are organized and take these interviews seriously. Take the time to google your future contacts to be better prepared for the upcoming interviews. Who knows, maybe you have friends or acquaintances in common, or you both went to the same school or college?
Why are you looking for someone to fill this job?
Whether it is a new position or to replace someone, the answer to this question will give you valuable information. Replacing someone is not necessarily a bad sign. Nevertheless, feel free to try to find out a bit more about why the developer left, either by contacting him or her or by asking your future team if you have a chance to meet them. While you are at it, you can also ask if your position will have the same responsibilities as the previous developer. If the position is new, this could mean that a new project has been launched or that the company is growing—a positive sign. It could be beneficial to ask your HR contact about the company's ambitions in terms of growth, their expectations on increasing staff, and the impact of this development on the organization of their technical teams.
Questions to ask the CTO
An interview with the CTO will be to evaluate your technical skills and knowledge and could be based on a technical test you did before the meeting. A miscalculation would be letting this technical encounter remain one-sided, so use the time wisely and ask non-technical questions to find out how the team of developers is managed.
What would be the perfect profile for this job?
By asking your contact to describe the perfect applicant for the position, you will learn more about what they expect for the job and about the future work environment. This would be a great time to explain why you correspond to what they are looking for because of your personal and professional experiences. Be succinct. If you want to show that you are someone who works great in teams, use the example of a project where you worked hand-in-hand with co-workers and explain what you set up so that it was successful and how you overcame any difficulties.
What are the current projects for the team?
In describing the current projects, the CTO will provide you with key elements about the project lengths, frameworks, tools, the organization of the technical team, and the interactions they have with the business and product teams. Show interest by asking why they chose one technology over another or by inquiring about the details of implementation. You will see if the projects presented pique your interest, or not. This discussion can also be the time to ask about future projects that you might work on.
Who decides the features to develop?
This question helps you understand the role of each team and each individual in the life cycle of a feature and, in particular, who relays the need for new features. You can also ask who is in charge of prioritizing the features afterward, how they are validated before being put in production, and how they are documented. Of course, you are free to give your opinion about the processes in place, but "showing yourself to be too categorical in your opinions could be perceived poorly," as Lareyre warns. Keep in mind that these interviews are a time for dialog but are not the proper place for critiques.
What criteria did you have for choosing your technical leads?
By explaining why a person was chosen, the CTO will also reveal the technical and non-technical skills that are valued within the team. Did this developer move into a technical lead position because of their skills? Because they had a natural ability to help the other developers? Or was it because they kept careful watch on the latest innovations? The backstory to recent promotions will also give you an understanding of how you could advance in the team as well. If your objective is to become a technical lead within the next two years, it would be good to know if that is possible or if all of the positions have been filled already.
Questions to ask your future co-workers
Meeting your future team during the interview process is a golden opportunity. Take advantage of this encounter to reinforce (or not) your impressions and the information you got from the prior interviews. This meetup is often less formal, and we advise you to follow that but to remain receptive. "Be yourself—because there is no use hiding anything—be open, and listen, without looking to speak up at any cost or to show off your expertise," advises Lareyre.
What is the daily workplace atmosphere like?
This would be to check if the workplace ambiance corresponds to your personality and what you are looking for. You will find out if the atmosphere is serious or cheery, what the true working hours are, how the team breaks for lunch, or if activities and outings are organized regularly outside of work. This will also give you an indirect understanding of the quantity of work your coworkers handle.
What do you like the most about the company and the team?
This is a classic question, but it gives you a quick idea if the values and good practices you have heard about in the prior interviews with HR and the CTO have actually been put in place and are appreciated by the team. You can also ask what they do not like the most, but we suggest taking a lighthearted approach to that question. The responses will be different according to each developer, so listen carefully to what each has to say.
Did the company help your career path?
Promises were surely given during the interviews you had with Human Resources or the CTO, but were they kept with the developers who are already there? Is the subject of career development talked about during the quarterly progress reviews? Have they hit any obstacles in advancing how they hoped? Has anyone assisted them? This is a good chance to see if the company will give you the time to build your skills on new issues or not. Conversations and feedback within the technical team might be organized regularly as well.
Which projects are you the proudest of?
Through this answer, you will be able to understand if the developers' responsibilities in the company are more along the lines of features or global projects. Ask the people you meet if they are also the ones who decide on the architecture, technologies, and libraries used. This will give you a good indication of the level of responsibility and autonomy you will have once you are hired. Take advantage of this opportunity to also ask how the technical lead or the CTO took part in the project. Were they available during the difficult times?
In the long run, asking questions during your interviews can only have a positive effect: you will get vital information, and you will show your seriousness. And although words are important, you can also rely on your observations of non-verbal communication. If your various contacts do not have a lot of time to spend with you during the interviews, chances are that will also be the case when you are on the job and you have questions. Feel free to ask the different people you meet the same question, to see if you get the same answer.
This article is part of Behind the Code, the media for developers, by developers. Discover more articles and videos by visiting Behind the Code!
Want to contribute? Get published!
Follow us on Twitter to stay tuned!
Illustration by Brice Marchal
Pridať medzi obľúbené

Zdieľať na LinkedIn

Zdieľať na Facebooku

Zdieľať na Twitteri
Career hacking
Because being a developer is not just about coding, we want to share dedicated tips on soft skills and career paths, help you stay up-to-date with yo…
Voľné pracovné pozície
10 Questions You Must Absolutely Ask During Your Next Job Interview
Arturia

Zmluva na dobu neurčitú

Montbonnot-Saint-Martin

Konect

Zmluva na dobu neurčitú

Možnosť pracovať čiastočne na diaľku
Zobraziť všetky pracovné ponuky
Získajte užitočné rady a informácie o spoločnostiach, ktoré hľadajú zamestnancov, každý týždeň priamo do vášho inboxu.
Z odberu sa môžete kedykoľvek odhlásiť. Sľubujeme, že vás nebudeme otravovať. Viac o našich zásadách ochrany osobných údajov sa môžete
dozvedieť tu
A na našich sociálnych sieťach: