From Intern to Agency Owner—Stefanie Roth's Career Path in Barcelona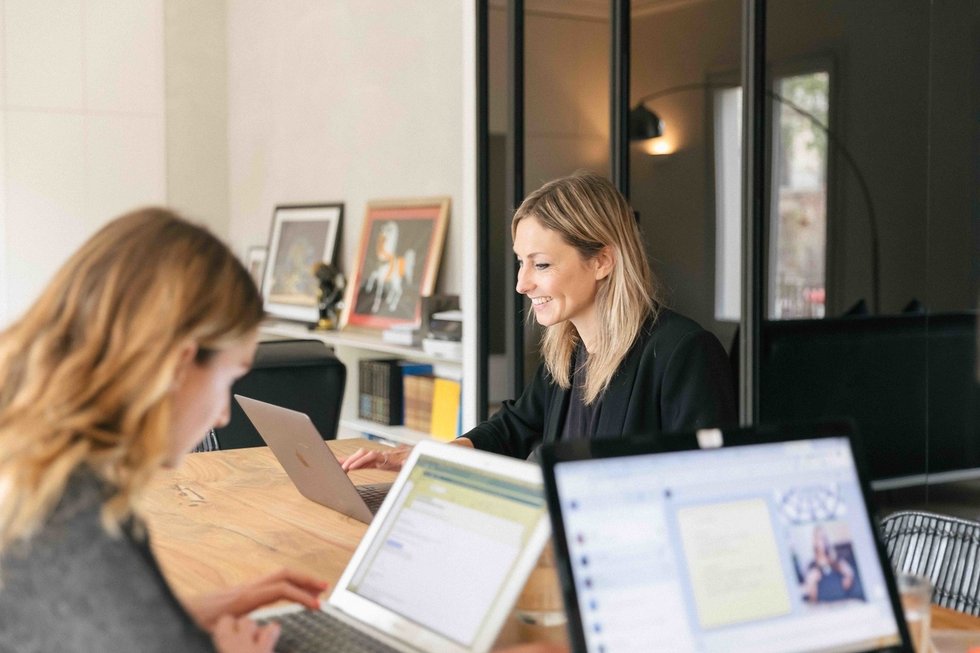 autori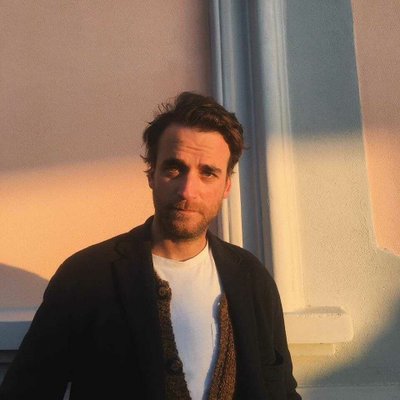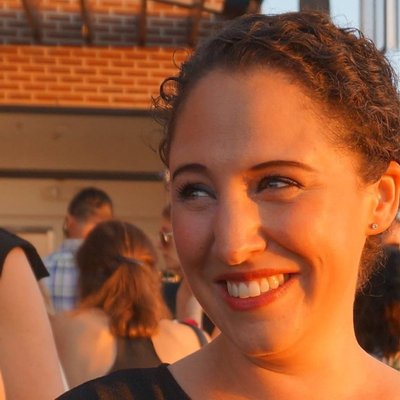 Isabelle Kliger
Isabelle Kliger is a freelance writer specialising in travel, food and corporate journalism.
There's a Spanish saying—"Barcelona traps you"—and it might help to explain why so many people come here intending to stay a short while but never leave. It's what happened to Stefanie Roth, who moved to Barcelona for six months in 2007, but ended up doing an internship that led her down a new career path. Today, she runs her own Barcelona-based PR and communications agency.
Tell us a bit about you and your life before coming to Barcelona.
I grew up in Marktheidenfeld, a small town in the south of Germany. I was a very curious child and my dream was to become a journalist one day, but I eventually ended up studying economics and communication and getting a job with a major German publishing company in the communications department.
What brought you to Barcelona in the first place?
I moved to Barcelona in 2007, when I was 22, for the most beautiful and clichéd reason there is—love. My boyfriend at the time had come here to work, so I decided to take the opportunity to experience life abroad, too. Apart from an urge to get out of Germany and live in another country for a while, I had no clear plans. In my—at the time—very organized, "typically German" head, I gave myself six months to experience a foreign culture and signed up at a language school. After four weeks of studying Spanish, already feeling impatient and hungry for new experiences, I started applying for jobs.
How did your professional experience start with?
I was offered an internship at one of the first places I applied to in Barcelona—Le Cool, an independent publishing house and content agency. I knew the company from back home because of its weekly newsletters. I had always been the kind of person who signs up to receive bulletins from cities around the world to know what's going on. Back then, Le Cool had this innovative newsletter with a horizontal layout that recommended one thing to do every day of the week. I had always liked the company so decided to give it a shot. I got lucky and Le Cool was not only my first job in Barcelona but also a place where I made lots of friends!
Working there was an amazing experience. The company was full of young people from around the world, all of us united by our love for Barcelona. We discovered every secret corner and hip bar in the city, and worked on fun stories for the Vueling airlines in-flight magazine, which was one of our projects at the time.
What does applying for an internship in Barcelona involve?
Back then, there were no "rules" as such. I just wrote an email to the owner of Le Cool and, after a short interview, I was in. During the six months I spent there, I didn't have much guidance—I was pretty much part of the team and did everything a normal employee would do, and I got lots of great experience.
You don't have to be a student to work as an intern in Barcelona, but it might help if you are. These days, some universities offer a convenio—a contract with the company whereby the university agrees to cover social security costs during the internship, which makes it easier for companies to take on interns. It's a very straightforward document that details the agreement between the university, the student, and the company.
"You don't have to be a student to work as an intern in Barcelona"
Did you learn Spanish before relocating?
No, because I knew Barcelona is a city with lots of international companies looking for young talent from abroad who speak several languages and can bring a different perspective to the table. Having said that, even though I didn't speak Spanish when I first arrived, it's good to learn the local language as soon as possible. No matter the situation, or who you're dealing with, working in the local language makes it much easier and more fun to connect.
What was it like being an intern in Barcelona?
I believe that, no matter where you go, or what you do, what you invest in your internship is how you make the most of it. It's up to you to take it as far as you want. That said, Barcelona doesn't have a true internship culture—few companies have a structured program with a clear career path to follow, and remuneration is generally not as good as in other major European cities. On the plus side, being here gives you an insight into the culture and working environment of a cosmopolitan city—and you get to enjoy the fantastic climate and all the other wonderful things the city has to offer.
"*Barcelona doesn't have a true internship culture—few companies have a structured program with a clear career path to follow."
What advice would you give someone applying for an internship in Barcelona?
Come, live, flow, and experience the city. Take it all in—both in and outside work. There's your professional development, of course, but don't underestimate the personal growth that also comes with living abroad, which is what makes it such an enriching experience.
How did the internship lead you to where you are today?
I had planned to spend six months in Barcelona and then go to New York to do a master's. But, as the saying goes, "Barcelona atrapa"—Barcelona traps you—and, once you're here, you never want to leave. This was exactly what happened to me. I ended up doing a master's in fashion communication at IED Barcelona, studying at night and working in the marketing department at Wrangler during the day.
I did another internship at Wrangler before becoming a marketing and communications manager at Kipling, where I worked happily for more than four years. From there, I moved to W Barcelona—the gorgeous hotel shaped like a glass sail down on the beach—where I was a communications manager. Cycling alongside the Mediterranean to work every morning was a fantastic reminder of why I had fallen in love with the city.
Finally, in 2017, I set up my own business, SR Communications, an independent boutique communications and PR agency, which specializes in lifestyle, fashion, and hospitality brands.
In the past, I generally applied for jobs the normal way—sending a CV, going for an interview, and so on. I'm not sure how much of an impact my first internship had on the rest of my career, but it helped in the sense that I got to meet lots of people, built a network that continues to help me to this day, and learnt how things are done in Spain and Barcelona. However, having worked hard as an intern, I think that being motivated, eager to learn, and showing your work ethic, even when working for a very low salary or sometimes for free, will always work in your favor. It proves your level of dedication.
"*My first internship helped in the sense that I got to meet lots of people, built a network that continues to help me to this day, and learnt how things are done in Spain and Barcelona."
How have you and your ambitions evolved over the years? And how has Barcelona supported that evolution?
I never had a clear career plan but was always eager to experience new things and learn. I believe a series of situations and happy coincidences brought me to where I am in life today, and that's something for which I'm incredibly grateful.
I'm very thankful for all the opportunities Barcelona has offered me and continues to offer me. I can't say for certain if it would have been easier or harder in another city, but if you put your heart and soul into something, you'll achieve what you want, no matter where you are.
My plan now is to keep learning, experiencing, and growing, every single day. And, most importantly, to keep enjoying every moment, with all the highs and lows that life delivers.
Looking back, would you have done anything differently?
Not a single thing!
Copyright: Welcome to the Jungle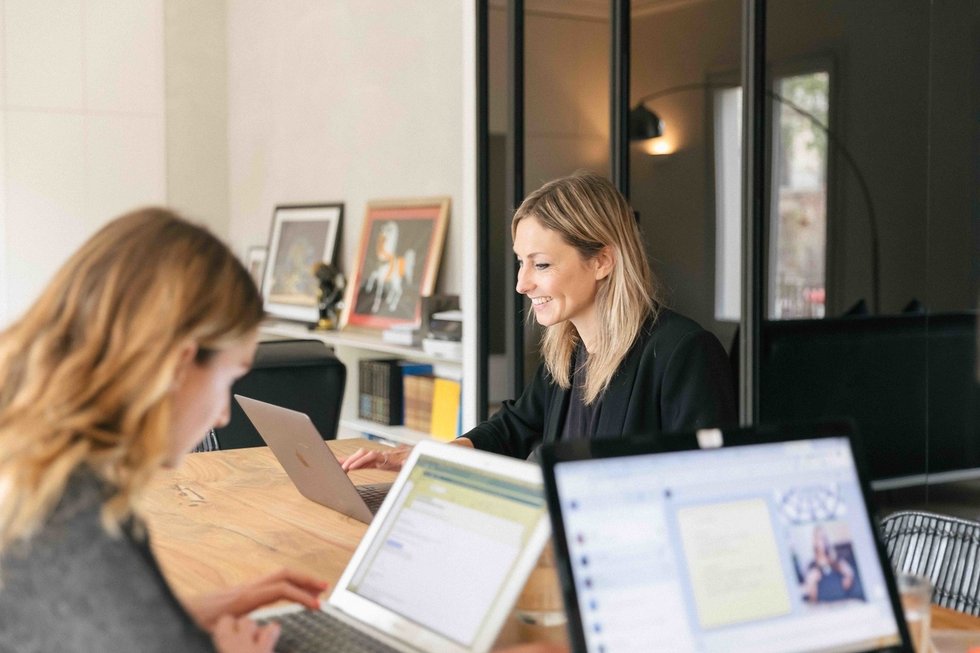 Novinky, ktoré to vyriešia
Chcete držať krok s najnovšími článkami? Dvakrát týždenne môžete do svojej poštovej schránky dostávať zaujímavé príbehy, ponuky na práce a ďalšie tipy.

Hľadáte svoju ďalšiu pracovnú príležitosť?
Viac ako 200 000 kandidátov našlo prácu s Welcome to the Jungle
Preskúmať pracovné miesta