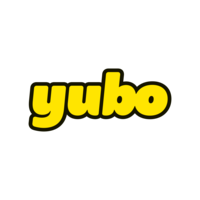 Yubo
Product Designer
Indefinido

 

Fecha de inicio:

 

Teletrabajo a tiempo completo

> 5 años
La empresa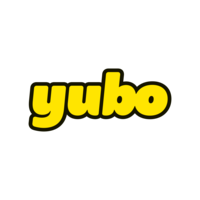 Yubo
Aplicaciones móviles

Entre 50 y 250 empleados
La oferta
Product Designer
Indefinido

 

Fecha de inicio:

 

Teletrabajo a tiempo completo

> 5 años
Who are they?
📱 Yubo is a safe space for young people to socialize and make connections while streaming and chatting online through an app.
🔒 The platform boasts an innovative suite of safety tools that guarantee all its users' security, moderation, and privacy.
Faced with a new generation of hyperconnected digital natives who are lonely and overwhelmed, Yubo helps Gen Z engage with the world and learn about themselves. Inspired by the best of offline interactions and the possibilities of digital life, Yubo's vision is to fix online social interactions for the next generation. Unlike traditional social networks, Yubo prioritizes people over content, real-time interactions over followers, and group beheavior over individual ones.
🌍Created by three friends/engineers who are passionate about consumer apps and thanks to a team of 70 people in 3 different offices (NYC, Londres, Paris). Yubo reached 55 million users mainly based in the US with 80% between 16-21 y.o
Since its launch in 2015, the app's users have:
✔️made more than 2 billion real connexions/friendships on the platform.
✔️ sent more than 10 billion chat messages.
✔️ streamed live almost 30 million times.
Job description
You'll be part of a multifaceted dedicated design team in a growth phase contributing with our colleagues from other teams (Mobile Engineers, Product, Scientists), having high autonomy and speed to releasing innovative parts of our product that impacts million of users.
What you'll do as a Product Designer:
Bring ideas to life as products at Yubo through every stage of the design process (from conception to shipping) by advocating for simplicity, usefulness and ''user love'' throughout.
Lead exploration and accelerate development by prototyping ideas
Measure the success of products in collaboration with product, growth, and engineering partners.
Preferred experience
Product Design (ability to think in user experience and user interfaces to create products)
Application Design (Experience shipping iOS / Android apps)
Prototyping Ability — Flinto, Protopie, etc.
🤩Nice-to-have:
3D Modeling Ability / Unity
Entrepreneurial or early-stage startup experience
PS: We are more interested in your experiences, past and current projects than your résumé.
We'd rather hear about those and what you think you'll bring to the team 🙌
Recruitment process
Fit interview with Lead Product Design and CPO.
Technical design test (done remotely) with a 1 week deadline.
Fit interview with additional collaborators and/or stackholders if required.
Usually, our hiring process lasts on average 15-20 days, and offers usually come within 48 hours.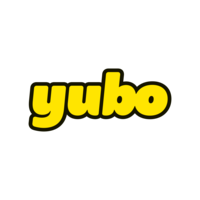 Yubo
¿Te interesa esta oferta?
Questions and answers about the offer
Añadir a favoritos

Compartir en Twitter

Compartir en Facebook

Compartir en LinkedIn