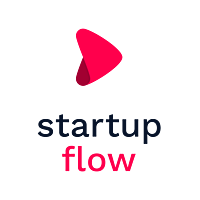 Startup Flow
Senior Software Engineer
Indefinido

 

Paris

Teletrabajo a tiempo partial

Licenciatura / Máster

> 5 años
La empresa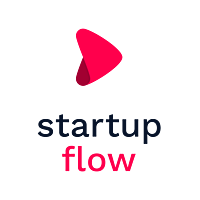 Startup Flow
Software, SaaS/Servicios en la nube

Entre 15 y 50 empleados
La oferta
Senior Software Engineer
Indefinido

 

Paris

Teletrabajo a tiempo partial

Licenciatura / Máster

> 5 años
Who are they?
Startup Flow's mission is to support large organizations and their teams to connect with innovation ecosystems to explore new business territories, find new business models, and make informed decisions about external innovation opportunities.
Startup Flow is a SaaS platform for companies to map, manage and monitor their open innovation projects with startups and partners at scale. The platform helps to consistently orchestrate the right data, the right processes, and the right people involved in the increasing number of open innovation initiatives (corporate venture capital, startup partnerships, R&D projects, etc.).
Some of the world's leading innovators (HSBC, Nestlé, Capgemini, Bayer, and many others) are using Startup Flow to build innovation portfolios, design operational processes, and generate automatic reporting.
And they are growing fast! Headquartered in the heart of Paris and with operations in Germany and the UK, Startup Flow supports their clients and their teams in 42 countries.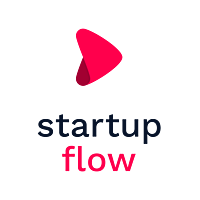 Visit the profile
Rencontrez Ghislain, CEO et Co Founder
Rencontrez Brieuc, Fullstack Developer
Rencontrez Alixe, Customer Success
Job description
In our technical team, we build the infrastructure, interfaces, and applications to provide a first-class service to our users, customers, and even colleagues! Being an engineer at Startup Flow means joining a team of talented, committed, and passionate engineers, with a lot of interactions with other teams.
As Senior Fullstack Software Engineer, your core focus will be to help scale Startup Flow through our platform(s) and internal tools, by improving them or implementing new features/modules and by coaching other profiles. Some of us specialize in Front-End or mobile, others in Back-End and/or infrastructure, but we are all full-stack software engineers.
Main roles & responsibilities:
Help us scale Startup Flow as a mission-critical tool for every corporation to engage their ecosystem to drive business.
Build new product features from start to finish: through conception, research, documentation, maintenance, and polish.
Build improvements to performance, reliability, and security.
Take pride in the quality of your code. Your code is readable, testable, and understandable years later.
Build and improve processes and internal tools with simplicity and productivity in mind.
Work closely with other teams (including Customer Success, Sales, and Product) to deliver the best platform available
Help junior profiles to improve their craft.
Our stack
NodeJS on the backend (Loopback), along with ElasticSearch and MongoDB.
Chef, Docker & AbstruseCI among others for deployment.
Angular2+, React and React Native for our frontends.
AirFlow, PostgreSQL, and Metabase for our data stack.
Hosted on AWS, Azure, and OVH.
Our offer
A really cool team
Engineer Culture environment
An attractive salary package
Remote friendly
Preferred experience
You've worked on a product experiencing rapid-growth — your work is well-crafted and well-tested for scale.
You know FP (Functional Programming) and OOP (Object Oriented Programming). To you, technologies are about tools and tradeoffs, not an ideology. You focus on the solution and finishing stuff.
You care about the business implications of anything you build.
You know that front and back, are only two faces of the same coin. You also know how your tools function (compiler etc).
You are a team player. You do whatever it takes to help your team succeed.
Recruitment process
A quick phone talk with the CTO
A face to face technical talk with a Senior Developer
A culture talk with a manager from another team
Culture fit with the technical team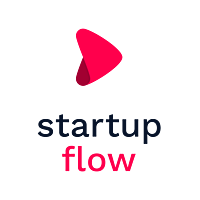 Startup Flow
¿Te interesa esta oferta?
Enviar candidatura
Questions and answers about the offer
Añadir a favoritos

Compartir en Twitter

Compartir en Facebook

Compartir en LinkedIn