Luxurynsight
Acquisiton Manager
Indefinido

 

Fecha de inicio:

 

Paris

Permitido de manera ocasional

Licenciatura / Máster

> 1 año
La empresa
Luxurynsight
Macrodatos, Lujo

Entre 15 y 50 empleados
La oferta
Acquisiton Manager
Indefinido

 

Fecha de inicio:

 

Paris

Permitido de manera ocasional

Licenciatura / Máster

> 1 año
¡El puesto ya ha sido cubierto!
Who are they?
Luxurynsight is a pioneer and leader in providing data-driven solutions for luxury, fashion, and beauty industries. Luxurynsight is the winner of VIVATECH BPI France Luxury Innovation Award 2021.
Since 2011, we have developed proprietary solutions that encompass brands' strategy, marketing, pricing. Ever since we launched our first beta product, we have met strong growth both in terms of clients and scope diversity - including leading brands such as LVMH, Chanel, Hermes, Shiseido, Coty, Dior, Bulgari, Hennessy, Lacoste, Alibaba, Google, and many more. Over the years, we have built extensive expertise within the luxury, fashion, and beauty industries.
Our digital-centricity and unrivaled China expertise help our clients find the best solutions to boost their business in a post-Covid world.
We have a passionate team of savvy datalogists specializing in the luxury sector and coming from over 14 countries around the world.
Luxurynsight is a visionary company that offers a start-up environment, ideal for curious self-starters looking to gain unique insight into the luxury industry.
Our Advisory Board includes members such as:
Christian Blanckaert (Ex Executive VP Hermès, Ex President Comité Colbert)
Isabelle Gex (President Shiseido Fragrance, Ex CEO of LVMH Fragrances)
Stanislas de Quercize (Ex International CEO Cartier, Ex CEO Van Cleef & Arpels)
Richard Collasse (President Travel Retail Chanel)
And many more!
Visit the profile
Rencontrez Gracey, Senior project manager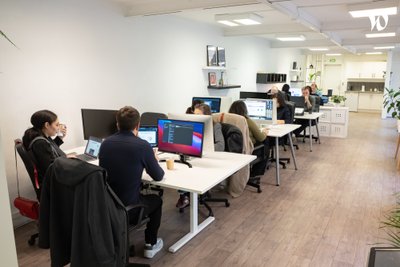 Rencontrez Jonathan, Founder & CEO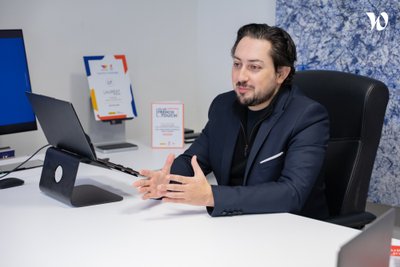 Rencontrez Charles, Product Manager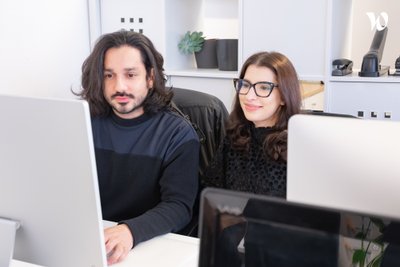 Job description
Objectif : Participer au développement commercial et à la croissance de Luxurynsight en définissant et en déployant une stratégie d'acquisition client (lead generation)
Rôle & responsabilités : Rattaché(e) à l'équipe commerciale tu feras le lien avec les équipes marketing, tout en étant amené à travailler avec d'autres départements pour définir les actions à mener et optimiser la génération d'opportunités commerciales. Tu interagis avec l'ensemble des équipes dans l'entreprise et tu as la possibilité de challenger les modes de fonctionnement pour amener Luxurynsight à sa prochaine étape de croissance ! Tu es le pivot du développement commercial car dans l'univers du luxe chaque action est personnalisée, réfléchie et la plus pertinente possible.
Tes missions :
Décliner les objectifs de développement en plans de campagnes opérationnelles
Participer à la construction du plan de campagnes aligné avec les objectifs et priorités commerciales (planning, thématiques, cibles, contenus, …) en coordination avec le marketing et les équipes associées au contenu (Research, Data, etc.)
Participer à l'identification de partenariats stratégiques et commerciaux
Coordonner la mise en œuvre et le suivi des partenariats avec l'équipe marketing
Piloter l'exécution des campagnes de bout en bout
Construire une stratégie de contenu adaptée pour chaque campagne en fonction des cibles (pays, secteurs, comptes, fonctions) avec les équipes associées.
Piloter les opérations de croissance à travers la mise en place de campagnes online, offline, de partenariats… tester de nouveaux leviers de croissance.
Optimiser la conversion sur les formulaires (e-mail, landing page, site web…) ;
Générer des rendez-vous grâce à des campagnes d'acquisition client sur des canaux comme l'emailing, LinkedIn et Google Ads.
Mesurer et analyser les résultats des campagnes, automatiser les reportings
Proposer des leviers d'optimisation
Structurer les activités growth et mener des projets d'amélioration
Créer des processus avec l'équipe commerciale pour l'utilisation des outils de prospection et la collaboration des équipes sales et marketing.
Tu participes à la structuration de la fonction, la mise en place de process, la sélection des outils, …
Preferred experience
Bac+5 Business school ou equivalent
Première expérience en lead generation, SEM ou B2B Marketing
Structuré.e, organisé.e et performance oriented
Anglais & français courant écrit & oral
Adaptabilitée et créativité pour pouvoir innover et renouveller les approches marketing
Detailed oriented (univers du luxe) dans le fond comme dans la forme.
Méthode et bienveillance.
Recruitment process
Call de qualification
Entretien physique (1h) avec le Head of Sales et/ou COO
Fit meeting avec l'équipe Sales & Marketing
CEO wrap-up
Luxurynsight
¿Te interesa esta oferta?
Questions and answers about the offer
Añadir a favoritos

Compartir en LinkedIn

Compartir en Facebook

Compartir en Twitter