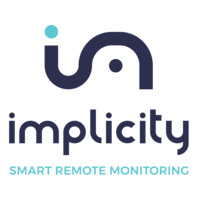 implicity
Office Manager - Assistant PME
Prácticas

 

(de 6 a 12 meses)

Fecha de inicio:

 

Paris

Teletrabajo a tiempo partial

> 6 meses
La empresa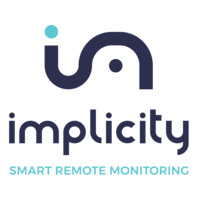 implicity
Software, Inteligencia artificial/Aprendizaje automático, Salud

Entre 50 y 250 empleados
La oferta
Office Manager - Assistant PME
Prácticas

 

(de 6 a 12 meses)

Fecha de inicio:

 

Paris

Teletrabajo a tiempo partial

> 6 meses
¡El puesto ya ha sido cubierto!
Who are they?
Office Manager - Assistant PME M/F
Internship / Apprenticeship
Paris - Starting September - up to 60% remote
---
⭐️ We are Implicity ⭐️
Implicity is a digital MedTech, that brings outstanding innovations to cardiologists,
thanks to Big Data and Artificial Intelligence.
Thanks to our leading cardiac remote monitoring platform, it's way easier to manage data and predict patient issues, so that cardiologists can bring the best care at the best time.
To put it simply, when you join Implicity, you'll contribute to save lives with us 💓🩺
Dr Arnaud Rosier (cardiologist and AI researcher) & David Perlmutter (engineer and entrepreneur), co-founded Implicity in 2016
⏩ 6 years later, a French Start-Up / Scale-Up 🐓 is a real game changer in the healthcare market, literally shaping the future of cardiology
100+ hospitals / medical centers are already using our solutions, covering 60 000+ patients.
👩🏻👨🏿👱🏻 At Implicity, you will find the greatest experts in data science, engineering, clinical, regulatory, IT, sales, customers success, etc. working together. This amazing team already managed to make Implicity a clear European leader, and we will very soon do the same in the US market.
In a nutshell, thanks to Implicity:
🏆 Patients get a far better care
🏆 Doctors' life is far easier, they can have a far better focus on prevention/treatment, and not admin/data burden
🏆 Healthcare payers (Social Security in France) eventually pays a far lower price (preventing/monitoring instead of treating/hospitalizing)
---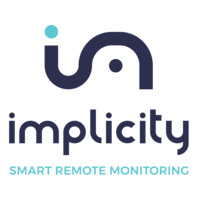 Visit the profile
Meet Arnaud, CEO & Founder
Meet Anaïs, Customer Success Manager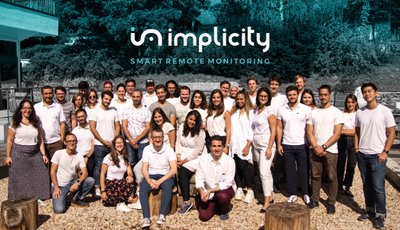 Meet Julien SARAZIN, Software architect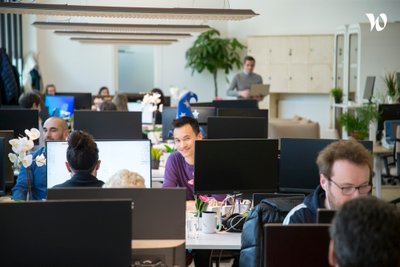 Job description
⭐️ We need you ⭐️
Joining the Direction team, reporting to Sylvie, the Office & Happiness Manager, your mission is to assist her in all her daily duties, and more specifically on the followings:
★ Accounting
o Supplier and service provider invoices management
o Monthly reporting assistance
★ Facility Management
o Daily office management, work environment improvement actions
o Mail and reception management
o Tracking supplies and inventory
★ Administrative
o Participate in the administrative follow-up of company files
o Filing and archiving
★ Human Resources
o Participate in the recruitment process: translating / posting offers, sourcing actions)
★ Happiness Management
o Participate in the organization of internal events
To succeed in your mission, you will be helped can rely on Sylvie, your future very supportive manager, who knows the job and Implicity by heart.
---
Preferred experience
⭐️ You are ⭐️
---
🥉 Your Background
At least 1 significative experience in the field
---
🥈 Your Hard Skills
You ideally are native French speaker with a very good level in English
But it is possible to consider English speakers with a fair level in French and the willingness to progress
Great mastering of the Office pack & IT agile (we use Notions, Slack, DropBox, etc. as daily tools)
Writing skills
---
🥇 Your Soft Skills
Very resourceful & able to multi-task
Strong prioritization & organizational skills, great attention to details
Positive and enthusiastic - definitely a thoughtful team player
True obsession for internal satisfaction
You like this ad, and think this is very like you 😊
---
Recruitment process
😁 More cool stuff to know about Implicity 😁
---
👍🏻 Remuneration & Benefits
For an internship, you'll get 1 000€ / month
For an apprenticeship, you'll get the legal salary
Luncheon voucher: 9€ (50% employer)
Transport: 50% of your pass OR sustainable mobility pass (37,5€ / month)
For an internship, 1 paid day off per month (= 6 paid days off for this internship)
For an apprenticeship, legal vacations
---
✅ Why us ?
Activity: we are a "purpose company" - that really drives everyone's daily motivation and commitment
Solution: we built a best in class solution, that has no direct competitor
Growth stage: we are 50 => our boom is to come
International: we operate at a global level, and our working language is English
Values: we do have values, and these are not just for posters!
. Integrity: we act with honesty and fairness
. Ambition: we strive for excellence in a healthcare demanding environment
. Cooperation: we care, we support, we seek collective success
Autonomy: you'll definitely get real responsibilities, and have the chance to have impact
Employee care:
. Our beautiful office is "rue du Louvre" (between Chatelet & Bourse)
. Regular team events, especially every Thursday evenings
. Sylvie, our happiness manager is taking the greatest care of all of us! 🐣
Remote: up to 3 days / week
Worklife balance: we are definitely respectful
---
🤓 Want more infos?!
---
🙏🏻 Let's meet
If you believe that you are the right person for Implicity, we are looking forward to receiving your application through the careers pages of Implicity's website
We are proud to be an equal opportunity employer, and we constantly challenge ourselves to build a diverse team of talents.
Recruitment process:
1° 10-15min call with Pierre Maindivide (Head of People)
2° Interview with Sylvie Telegone (Office & Happiness Manager), your future manager
=> Depending on your availabilities, the recruitment process should last less than 10 days
Offer usually follows within 48 hours 🤞🏻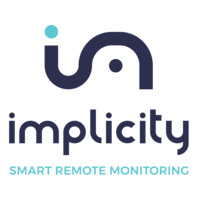 implicity
¿Te interesa esta oferta?
Questions and answers about the offer
Añadir a favoritos

Compartir en LinkedIn

Compartir en Facebook

Compartir en Twitter