Who are they?
Dataiku is the platform for Everyday AI, enabling data experts and domain experts to work together to build data into their daily operations, from advanced analytics to Generative AI. Together, they design, develop and deploy new AI capabilities, at all scales and in all industries. Organizations that use Dataiku enable their people to be extraordinary, creating the AI that will power their company into the future.
More than 600 companies worldwide use Dataiku, driving diverse use cases from predictive maintenance and supply chain optimization, to quality control in precision engineering, to marketing optimization, Generative AI use cases, and everything in between.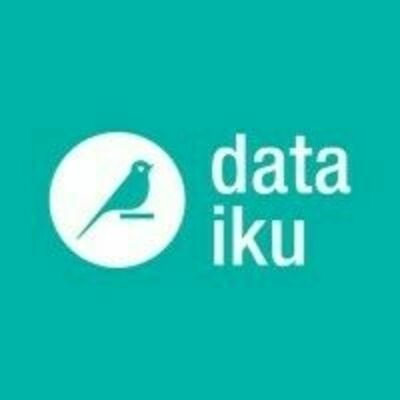 Let's go!
Rencontrez Regis, Senior Software Engineer in Test
Job description
Headquartered in New York City, Dataiku was founded in Paris in 2013 and achieved unicorn status in 2019. Now, more than 1,000+ employees work across the globe in our offices and remotely. Backed by a renowned set of investors and partners including CapitalG, Tiger Global, and ICONIQ Growth, we've set out to build the future of AI.
As a Software engineer specializing in ecosystem integrations, you'll play a crucial role helping us integrate Dataiku DSS with various technologies including SaaS services, open data sources and data storage systems.
One of the unique characteristics of our product, Dataiku DSS, is the breadth of its scope and the fact that it caters both to data analysts (with visual analytics) and data scientists (with deep integration in code and libraries, and a web-based IDE). Connecting to data sources, visualization tools and other systems is a critical part of our business, and you will play a crucial role in that.
In this position, you will have to regularly learn and use new APIs and identify their limitations (security, performance, usability, etc.), in order to design the best possible integration with DSS. You will also work closely with the support team and with clients to answer their needs and improve their experience of DSS. You will be developing production-ready code using the best software engineering practices as well as writing the associated technical documentation.
Existing ecosystem integrations include LLMs Google Spreadsheet, Salesforce, Cloud storages (Box.com, Dropbox), Geospatial data providers such GraphHopper, Tableau Software and PowerBI for Data visualization, Pi-System for manufacturing, …
You're the ideal recruit if:
You are curious and autonomous, you like digging into source code to see what is under the hood and how things are working
You are humble and kind
You are "customer-oriented" and you want to understand how the product is used and solve actual customer problems
You have experience in software development and you have a problem-solving mindset
You have at least a first experience (either professional or personal) building a real product
About Dataiku:
Dataiku is the platform for Everyday AI, systemizing the use of data for exceptional business results. By making the use of data and AI an everyday behavior, Dataiku unlocks the creativity within individual employees to power collective success at companies of all sizes and across all industries. Don't get us wrong: we are a tech company building software. Our culture is even pretty geeky! But our driving force is and will always remain people, starting with ours. We consider our employees to be our most precious asset, and we are committed to ensuring that each of them gets the most rewarding, enjoyable, and memorable work experience with us. Fly over to
Instagram
to learn more about our #dataikulife.
Our practices are rooted in the idea that everyone should be treated with dignity, decency and fairness. Dataiku also believes that a diverse identity is a source of strength and allows us to optimize across the many dimensions that are needed for our success. Therefore, we are proud to be an equal opportunity employer. All employment practices are based on business needs, without regard to race, ethnicity, gender identity or expression, sexual orientation, religion, age, neurodiversity, disability status, citizenship, veteran status or any other aspect which makes an individual unique or protected by laws and regulations in the locations where we operate. This applies to all policies and procedures related to recruitment and hiring, compensation, benefits, performance, promotion and termination and all other conditions and terms of employment. If you need assistance or an accommodation, please contact us at:
reasonable-accommodations@dataiku.com
Questions and answers about the job
Otras ofertas de Desarrollo Full Stack
¡Quizás te interesen estas ofertas!