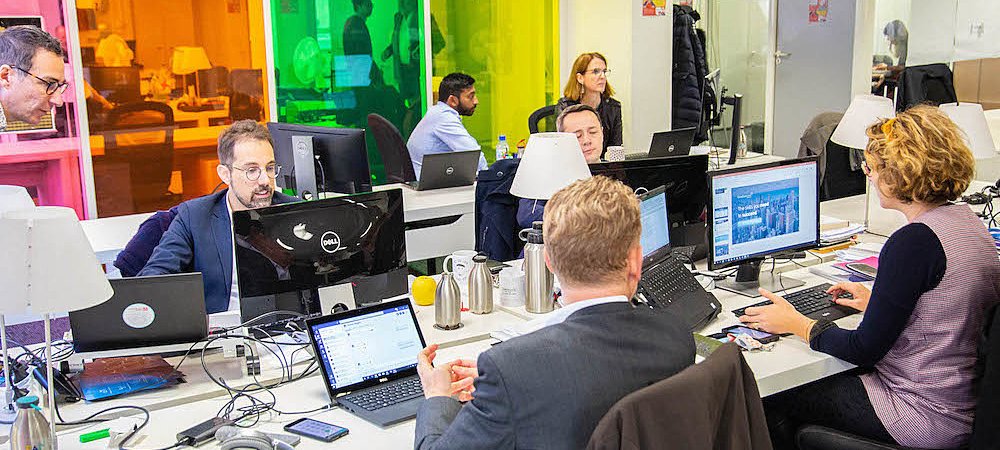 CrossKnowledge
Tecnología educativa (TE)

Suresnes, 's-Hertogenbosch, Biot, Bruxelles, Cologne, Curitiba, Hoboken, Londres, Valbonne, Zurich
Today, there are 350 of us here at CrossKnowledge (of which around 200 of us are in France) and it's no exaggeration to say we love what we do!
What do we do? We partner with large corporations to provide digital learning solutions that enable the success of individuals, teams and organizations through skills acquisition. We deliver Integrated Learning Experiences to help our clients' workforce acquire the skills they need to succeed.
As a company, we're relatively small, but we have a massive impact. We're also part of one of the biggest learning organizations in the world – Wiley. Put simply, we have the spirit of a start-up with the backing of one of the world's most prestigious learning specialists.
It's the perfect place for you to build a long-term, incredibly fulfilling career!
What they are looking for
At CrossKnowledge, we gather people who are passionate about digital learning, who contribute every day to the development of people and organizations.
Thanks to our people involvement and their collaborative mindset, we use digital technologies to create innovative learning solutions.
If you'd love to be part of a close-knit, highly talented, innovative and international environment, join us!
Joining CrossKnowledge means:
Being part of a fast-paced multi-awarded company and having full support from Wiley, a US-based company and one of the most prestigious publishers in the world
Joining a team who is always ready to share their passion for innovation in digital learning
Having access to a world of knowledge and education to boost your personal/professional growth
Whether you apply in France, in the UK, in Belgium or in any of our office, you will find an environment with perhaps fresh fruit or fresh drinks, perhaps pilates or gym breaks, sometimes soccer or beach parties, but always a great team and social spirit :)
Preguntas y respuestas sobre CrossKnowledge