4flow
HR Specialist (m/f/d) - International Processes & Solutions
Indefinido

 

Pilsen

Diplomatura

> 2 años
La empresa
4flow
Logística, Cadena de suministro

Entre 50 y 250 empleados
La oferta
HR Specialist (m/f/d) - International Processes & Solutions
Indefinido

 

Pilsen

Diplomatura

> 2 años
Who are they?
4flow je německá společnost se sídlem v Berlíně, aktuálně působící v 19 zemích na 4 kontinentech. Poskytuje konzultanství, software, ale také přímé řízení a koordinaci dodavatelského řetězce a logistiky. Více než 800 členů týmu využívá svých odborných znalostí a IT know-how, aby poskytli našim klientům inovativní a zároveň to nejoptimálnější řešení.
Plzeňský tým se zaměřuje na služby v oblasti 4PL logistiky, tj. nevlastní žadné skladové prostory ani transportní síť, ale přebírá za zákazníky řízení jejich dodavatelů a zajišťuje maximalní kvalitu servisu a splnění cílů, zejména v oblasti přepravy.
Visit the profile
Seznam se s Ondřejem, Manager Transport Management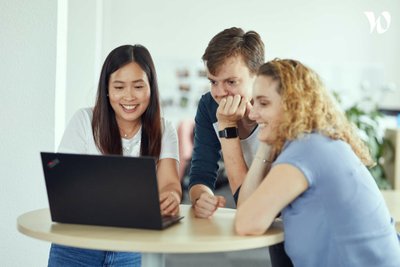 Seznam se s Klárou, Týmovou koordinátorkou
Monika, Logistický specialista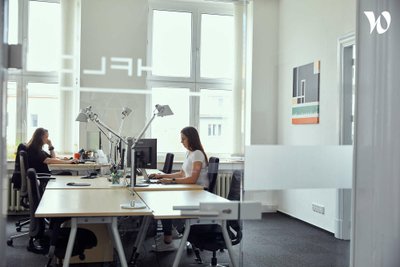 Job description
What your new challenge will look like
In this position you will be involved in the creation of individualized solutions and concepts for all aspects of team member support and will be the first point of contact for our supervisors. Your area of responsibility will include the following topics and questions:
• Helping to set up international offices, for example through understanding local labor law frameworks, defining contract and remuneration models and developing and implementing HR processes.
• Taking on responsibility for processes in the field of global mobility from the hiring of team members through visa procedures to the managing of expatriates, including the clarification of issues related to employment, residence, tax and social security.
• Establishing yourself as a contact person for 4flow-internal support processes, such as career and working time models, promotion processes, remuneration models and benefits; being responsible for developing these continuously.
• Being the contact person and sparring partner for any issues related to labor law and remaining current on new developments therein.
• Driving the development and harmonization of global HR guidelines and standards.
Preferred experience
Why you belong at 4flow
• You have at least two years of practical experience in the area of personnel support; previous experience in the areas of labor law, global mobility or HR processes would be a plus.
• You have successfully completed a degree in economics or law, psychology or a related field of study, ideally with a focus on human resources.
• Communication in English with internal and external partners is your responsibility.
• You are characterized by a strong analytical and conceptual skills and a result-oriented style of working.
• You negotiate in a careful, responsible, and service-oriented way.
• You value an international environment and a motivated team that enjoys its work; you are positive about taking on responsibility and addressing challenges with creative solutions.
• Confidence using MS Office and ideally some experience with personnel management systems complete your profile.
What we offer
Along with your various tasks, we offer an international working atmosphere where you can contribute your knowledge and continuously develop yourself. You are awaited by a motivated and helpful team that likes to work on challenging tasks in a dynamic environment while having fun.
With us you will receive a permanent position, attractive salary, individualized training and the opportunity to combine work and private life. In addition, we offer an attractive workplace, team member parking spaces, drinks, fresh fruit and the opportunity to work remotely.
Ready for 4flow?
Then we are looking forward to your application!
Recruitment process
1. Make yourself known to us!
We will get back to you within 14 days after receiving your CV in English.
2. First meet-up will be through a brief phone call
Our HR colleagues will introduce you the company as a whole as well as the details of the position you are applying for and of course, would like to get to know you in return.
3. The next step is a virtual interview with our local managers
There is nothing more important than being healthy and therefore we plan our meetings through the MS Teams.
Here we would like to get a chance to get to know you also through your motivations and interests while also sharing more about the operative side of what it means to work at 4flow.
This part is the ideal moment to let your personality shine through, even just through a screen!
4. An insight into our daily tasks
You will get a chance to try a brief model situation that will illustrate to you how would your daily tasks look like.
And last but not least, to use your English skills.
5. Meet the company's leadership
All team members, 4flowers, are essential to us and even the highest management is excited to meet with the candidate, no matter the position, to get to know you!
6. Are you ready to become one of the 4flowers?
After every meet-up we, of course, always provide feedback but would also like to hear from your side. Your opinion is important to us and if we mutually agree that you are the right fit to become part of our ever-growing family, we will reach out to you again to arrange the details.
4flow
¿Te interesa esta oferta?
Questions and answers about the offer
Añadir a favoritos

Compartir en LinkedIn

Compartir en Facebook

Compartir en Twitter