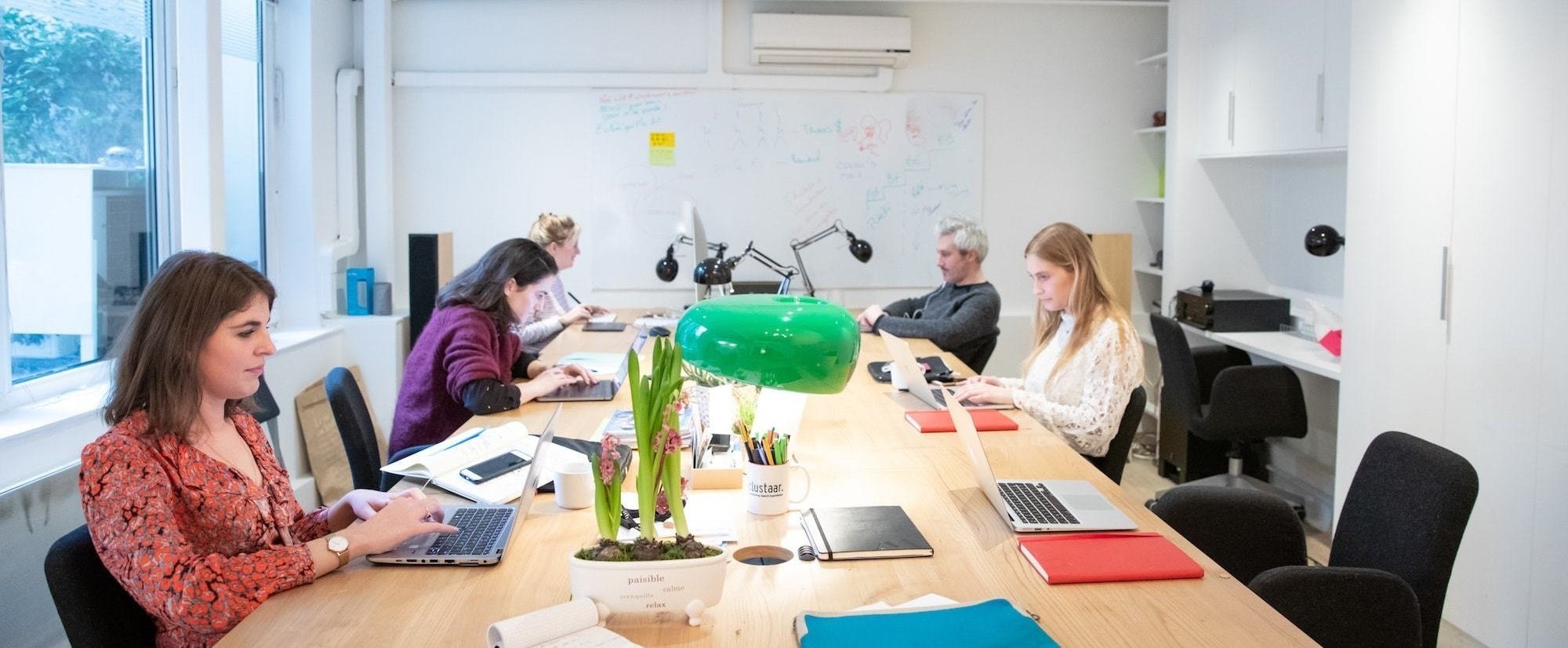 WITH
Full Stack Developer
Indefinido

 

Salario entre €25K y €35K

Madrid

Teletrabajo a tiempo partial
La empresa
WITH
La oferta
Full Stack Developer
Indefinido

 

Salario entre €25K y €35K

Madrid

Teletrabajo a tiempo partial
About
WITH is a 80-people digital consultancy founded 5 years ago with two offices in Paris & Madrid.
We tend to focus on the areas of business & marketing where the paint is fresh: e-Commerce, CRM, NLP, AI, Data Management. In those areas, we master more than 25 different topics among the most demanded on the market. Our obsession is to remain above the fray and help our clients as they modernize their business.
The technical team
The team aims to stay small and agile. We make sure that everybody can work on projects that gets their interest, even if it requires training to jump on the subject.
We have well-defined process and methodology, based on Extreme Programing, to ensure that requirements are realistic and that deadlines can reasonably be met.
Our company goal is also to embrace diversity and to make sure that we can all work together. The team is international and we would welcome foreigners as well as Spanish candidates. As such, the working language in the office is English.
And finally, we encourage everybody to participate in open-source projects like BERNARD, our own framework to create chatbot services. This of course includes coding but also stepping on the stage to talk about what we do and what we believe.
Job description
We are looking for a developer with a curious and responsible mindset.
Our favorite stack is based on:
Django (for APIs),
VueJS/Nuxt (for front-ends)
A significant amount of the work we do is to create products from scratch over a few weeks or months. You will be assigned such projects to work on autonomously but yet with the rest of the team to provide feedback and help.
Another significant part is to take care of existing projects by fixing bugs or implementing new features.
You will work on internal products as well as go promoting them at conferences or events.
Any skill that you bring can be pushed to our clients and generate new kinds of projects!
Preferred experience
In order to perform this mission, you will need at least one significant experience in development and preferably web development. By example, you have at least once participated in an enterprise project that went into production and is currently used.
Most specifically, here are skills that we like to see:
An overall technical culture
Personal projects (a GitHub page?)
Ease with Agile methods (especially XP)
Motivation, curiosity and autonomy
Ease to talk with clients
Mastered technical English (English is our work language)
This list is indicative. If you think that the mission is for you, don't hesitate to reach out anyway to explain us why!
Meet the team
This content is blocked
Youtube cookies are required to show you this content
Questions and answers about the offer
Añadir a favoritos

Compartir en Twitter

Compartir en Facebook

Compartir en LinkedIn