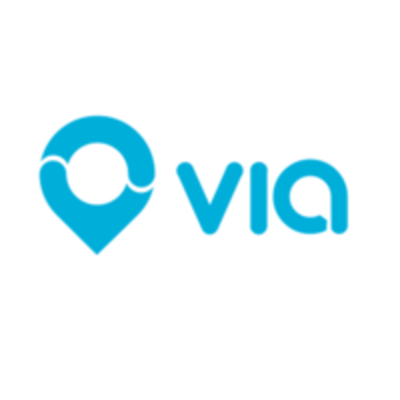 Via
Full-Stack Web Developer (Citymapper)
Formación:
No especificado
¡El puesto ya ha sido cubierto!
Who are they?
Via is the world leader in digital mobility solutions with more than 600 partners in 35 countries. The company is currently valued at over $3.5 billion and acquired Citymapper in 2023. Originally from the United States, Via's office locations now include Israel, the Netherlands, Germany, the UK and France.
🔍 Their mission?
Reinvent public transport.
💡 How?
Via provides Software-as-a-Service (SaaS) solutions, service design, and operational expertise to power transportation for children with special needs, improved service for senior citizens, new mobility solutions for people with disabilities, reduction of congestion at work sites or improving public transit between suburban areas and city centers.
🌱 Why?
Building sustainable cities means working towards a car-free future. And in the short term, getting people out of their single occupancy vehicles and switching to electric vehicles wherever possible.
Via is convinced that transportation is a great equalizer — it removes barriers to good jobs, quality healthcare, and educational opportunities for all. That's why they partner up with governments, companies, universities, hospitals, and many others, to make transportation more sustainable, inclusive, accessible, efficient, and affordable for everyone.
🏆 Winner of Inc. Magazine's Best in Business Awards in the software category for Companies That Put Purpose Before Profit and listed among the 17 Ventures That Embody the U.N.'s 17 Sustainability Goals. Ranked among the 10 most innovative companies working on social good of 2023 by Fast Company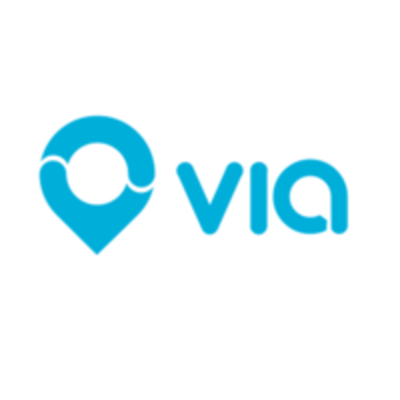 Let's go!
Rencontrez Clelia, Partner Success Principal, France Benelux
Job description
At Citymapper by Via, we're on a mission to help make cities easier to navigate. Our app helps millions of people around the world make the best decision on how they want to travel. Whether it's on foot or by bicycle, above ground or underground, or a combination of modes, our real-time data ensures that users have the most accurate and up-to-date information available.
We're looking for an incredible Full-Stack Web Developer to help develop our products and bring the joy of the web to our other teams. If you've got strong React experience and a friendly attitude, get in touch.
What You'll Do:
Help us develop our web application for consumers, our tooling for agencies, and our extensive suite of internal tools we use to power Citymapper

Build the front-end of applications through appealing visual design

Develop and manage well-functioning databases and applications

Write effective APIs

Code, test, review, and ship back-end and front-end multiple times a week

Provide your expertise to help guide us through all of the decisions that go into building great products

Work with data scientists, analyst, developers, designers and product managers to improve our software
Who You Are:
You should have a strong understanding of best practices of web development and impressive front-end skills (ES6, JS).

Technologies: React, Node, Typescript, GraphQL a plus, MUI a plus and of course other better tools that we don't even know about yet (come and tell us!)

Commercial web development experience of at least 1 year

Experience working in cross-functional teams

Experience working with maps and GeoJSON a plus (but you already knew that)

Self-directed and driven

Have the ability to articulate super-nerdy ideas to people who don't have computer science degrees

Take pride in the work you do
Citymapper is an innovative journey planning and transportation technology company that has transformed the way that millions of users navigate their cities. Powered by real-time transport information and best-in-class technology, our app recommends routes across multiple modes of transport, including metros, buses, trams, bikes, scooters, and taxis so users find the most efficient, affordable, and convenient way to reach their destination.
In March 2023, Citymapper was acquired by Via, the leader in TransitTech. The integration of Citymapper into Via's software platform creates a unified solution for cities, transit agencies, and riders that encourages public transit usage and reduces the need for private vehicles.
We are dedicated to building a diverse, inclusive and authentic workplace. If you're excited about this role but your past experience doesn't align perfectly with every qualification in the job description, we encourage you to apply anyways. You may be just the right candidate for this or other roles. All backgrounds, identities, and voices are welcomed and celebrated at Citymapper by Via.
Ready to join the ride?
We are an equal opportunity employer.
#LI-RB1 #LI-Hybrid
Via
¿Te interesa esta oferta?
Questions and answers about the job