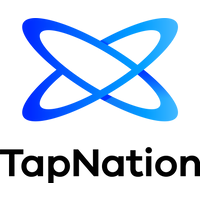 TapNation
Monetization Manager
Indefinido

 

Teletrabajo a tiempo completo

> 2 años
La empresa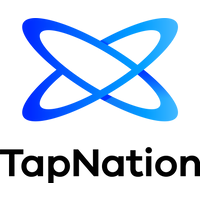 TapNation
Aplicaciones móviles, Editorial, Videojuegos

Entre 15 y 50 empleados
La oferta
Monetization Manager
Indefinido

 

Teletrabajo a tiempo completo

> 2 años
¡El puesto ya ha sido cubierto!
Who are they?
TapNation is a tech startup specialized in mobile Hyper Casual Games in close relationship with more than 80 studios around the world!
TapNation released many HIT games and generated more than 500 Million downloads! Our ambition is to become a key player in a high-growth market.
Job description
Under the management of our VP of Monetization, as a Monetization Manager you will oversee a portfolio of around 20 games. You will work in collaboration with 2 junior monetization managers on Ad revenue optimization in order to increase our games ARPDAU & LTV.
Your mission will be to:
Deeply analyze our waterfall and bidding ad monetization stack for every ad format (banner, rewarded video, interstitial) and provide recommendations for optimizations.
Find improvement levers in order to increase our Average Revenue Per Daily Active users and Lifetime Value.
This will consist in reviewing and changing the price floor strategy of our traditional ad networks, as well as reviewing the country targeting and pricing strategy at a granular geo level. You will also test the latency and number of ad impression per user by adding/removing calls in the waterfalls.
Constantly test your optimizations via A/B tests on the mediation platform in order to measure the exact ARPDAU impact and the results at the country level of the changes. You will keep track of those results via a shared tracker document.
Scale your successful optimizations across our whole portfolio of games.
Create and implement from scratch the complete waterfall and the bidding setup of our new games launches. Make sure with the game studios that all networks' SDKs are correctly integrated and serving impressions.
Work in close collaborations with the +20 network partners on the monetization side: challenge them to provide new recommendations, test seasonal pricing, do bi-weekly meetings to review actual performances etc. (IronSource, Applovin, Admob, Unity, etc.)
Integrate and A/B test new monetization partners: classic ad networks, as well as innovative ad formats networks (in-game ads, audio ads etc.).
Negotiate incentive, integration bonuses with specific new partners.
Work in close collaboration with the User Acquisition, Motion Design, Creative and Publishing teams on new and existing games in order provide monetization recommendations: A/B test ad impressions frequencies, rewarded videos placements and incentives, In-App purchases placements and pricing etc.
Work closely with our Tech team to test GDPR CMPs, ATT CMPs in order to increase opt-in rate.
Maintain a relentless focus on all-things results, contribute to increasing - or even better - to smashing the global growth targets.
Present your Monetization actions, work and performances on a weekly team meeting, and monthly report.
Participate and represent the company in industry events to meet partners or even as a public speaker.
Preferred experience
You have a passion for games, particularly mobile games.
Result-driven and comfortable working in a fast-paced environment
Have a clear data-driven mindset
Excellent analytical skills and full proficiency of Excel/PowerPoint
2+ years of experience in Monetization, in gaming preferred.
Bachelor's or master's degree in Economics, Business or Engineering.
Complete fluency in English, both written and orally
Recruitment process
First interview : Phone
Case study : Knowledge exercises
Second interview : Meet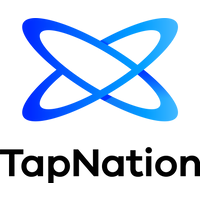 TapNation
¿Te interesa esta oferta?
Questions and answers about the offer
Compartir en LinkedIn

Compartir en Facebook

Compartir en Twitter