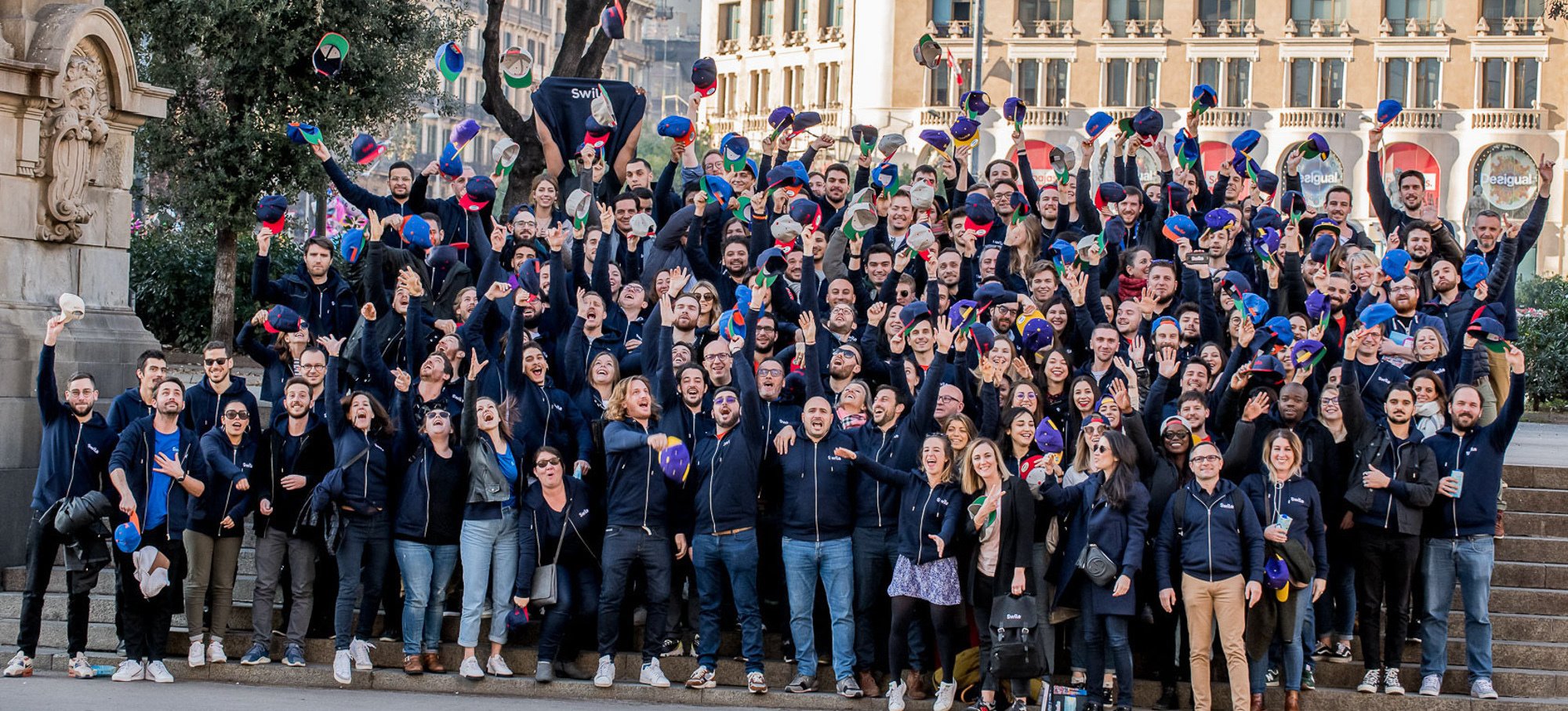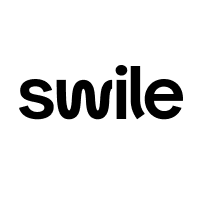 Swile
Senior Data Privacy & IT Legal Councel
Indefinido

 

Paris

Teletrabajo a tiempo partial
La empresa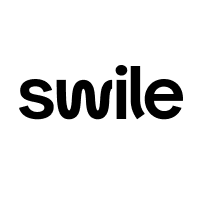 Swile
La oferta
Senior Data Privacy & IT Legal Councel
Indefinido

 

Paris

Teletrabajo a tiempo partial
¡El puesto ya ha sido cubierto!
About
Swile, c'est l'app qui place la cohésion d'équipe au coeur de l'entreprise du 21ème siècle !
Swile diffuse la culture du partage et réenchante les moments de vie entre collègues, du matin jusqu'au soir !
Vivez enfin une expérience employé mémorable : création de cagnottes pour l'anniversaire de vos collègues, remboursement facile et partage d'addition pour vos afterworks, organisation d'une session running en équipe, messagerie interne pour faciliter vos échanges et célébrer vos succès collectifs, paiement en titres-resto et carte cadeau grâce à leur smartcard… l'app Swile rassemble autour de la convivialité, pour créer un environnement de travail plus collaboratif et plus durable ! #techforgood
Ils existent depuis fin 2016, et comptent désormais 600 Swilers présents à Montpellier, leur fief, mais aussi à Paris et dans de nombreuses villes françaises en télétravail… Ce sont aujourd'hui plus de 750k heureux salariés qui utilisent leurs solutions en France et maintenant au Brésil, et ils comptent continuer à conquérir les coeurs à l'international . 🌎
Swile est soutenue à hauteur de 290 millions d'euros levés auprès d'investisseurs tels que Softbank, Index Ventures, Idinvest, Bpifrance, Daphni, Kima… et fait partie du FrenchTech120 🦄
Job description
Swile (swile.co) is a French start-up created in 2017 by French serial entrepreneur Loïc Soubeyrand : Swile offers digital solutions for employee rewards and benefits (meal/food vouchers and corporate gifts) through a card and an app that also helps foster engagement. We disrupted the traditional and outdated French paper meal voucher market and were able to gain significant traction. After mastering meal vouchers, Swile is now tackling new rewards and benefits (meal vouchers, corporate gifts, transportation and commuter benefits, vacation allowances and more) that will be stored and managed via a single account, card and app. Our ambition is to enable employers to also improve their employees' engagement and experience by recognizing key moments and milestones of their lives at work. As such, celebrations (birthdays and work anniversaries), money pots, team events, P2P payments among coworkers are brought together in a single app. As of today, we have raised €11 million (Series A) in 2018, €30 million (Series B) in 2019 and more recently, we completed a third round of fundraising (series C) of €70 million, spearheaded by Index Ventures. After an in-depth study of the growth potential for Swile across global markets, the company is poised to expand into the Brazilian market this year as Brazil is the world's largest employee benefits market and more generally the perfect place to develop our new HR features namely our "Engagement" offer.
Your role:
We're looking for a Data Privacy & IT Legal Counsel to join our legal team within the Data/IP/IT/Business department.
Along with the team, you'll be in charge of the overall privacy compliance in France, but also helping the local Swile legal teams in each country we would like to develop our activities worldwide, as well as reviewing some contracts with our IT providers.
You'll be working closely with people across the company, especially the Security, Innovation, Sales, Payment and Marketing teams, as well as external counsels when needed.
This is a challenging role in a fast-paced environment with a lot of new products and projects to be developed. We are looking for someone who is aligned with Swile's values, a doer with strong communication and project management skills.
Preferred experience
Your mission 🦄
Contribute actively to the implementation of the projects and the strategy around data protection for all the teams
Build up and maintain global core privacy policies, processes and documentation for the Swile group, in collaboration with the relevant teams, especially Security
In collaboration with the rest of the team, run the privacy compliance activities (record of processing activities, record of data breaches, privacy impact assessments, notification to the data protection authority when required, etc.)
Review and negotiate contracts with the IT providers, as well as the DPAs, especially with our clients.
Participate to the development of the awareness and training actions on data protection to the teams
Help the rest of the legal & compliance team on data privacy topics
Your Expérience 🤓
Required experience:
At least 4/5 years experience in privacy, with an experience in reviewing and negotiating contracts as well
Familiar with working in an international environment
Good project management skills
Fluent both in French and English (Spanish, Portuguese and/or German would be a plus)
Previous experience in a scale-up and/or the financial environment would be appreciated.
Our culture will match with your ambitions if you are 😍
A team-player
A born customer oriented
Ambitious and dynamic: at Swile, sky's the limit 🛫
Autonomous, organized and resilient
Reactive in a fast-paced environment and pleasant to work with
Excellent interpersonal and editorial skills, with exceptional listening skills
Passionate and curious: you are constantly on the lookout and like to interact with your peers … you are in a state of perpetual learning #testandlearn🤓100% at ease with Salesforce CRM, and other tools like Slack, Google Suite.
Our values 🦄
We are Team-Players: We succeed as a team! Learning, growing and taking off together is what drives us on a daily basis
We are Doers: Being creative, curious, and wanting to build things with a test and learn mindset, this is who we are!
We move Fast: The ability to be organized, adaptable and innovative to keep up with technological advancements in the market!
We Stay Hungry: Our ambition has no limit, and this requires humility, questioning, and the will to always set the bar higher!
We are Ambassadors: As we are the first and daily users of our product, speaking about Swile gives us pride!
We cherish our Values: Very committed, Swilers are passionate about maintaining our culture.
Recruitment process 👫
Video interview: 30-45 minutes
Hiring manager interview: 45-60min with Prescillia, our Head of Legal, evaluation of soft/hard skills, teamfit, background, team/job information)
Business Case: A case you will have to prepare at home
Swilers interview: 45 minutes / During this stage all our Swilers can be called in and contribute to a skills assessment of candidates (focus on culture and values). Interviewers will be able to meet candidates without cognitive bias and have constructive feedback on their interpersonal skills and know-how. Involving all of our employees in the success of our hiring process is an integral part of our culture and values
Final Round: 45 minutes with Marine our Legal & Compliance Director
Our hiring process lasts on average about 2 weeks, and offers usually come within 24 hours.
Diversity 🌎
We are proud to consider people from all backgrounds, regardless of their gender, sexual orientation, age, disability, religion, or race.
Every candidate will be treated equally in the recruitment process. Even if you don't meet 100% of the requirements, please don't hesitate to apply and tell us why you would be a good fit!
Meet the team
This content is blocked
Youtube cookies are required to show you this content
Questions and answers about the offer
Añadir a favoritos

Compartir en Twitter

Compartir en Facebook

Compartir en LinkedIn