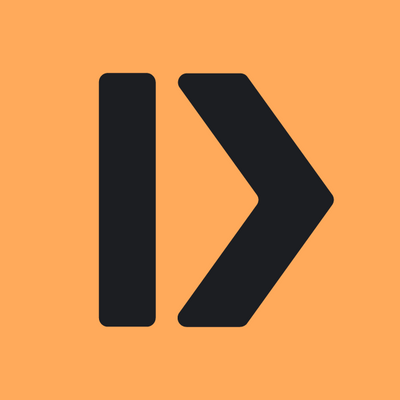 PlayPlay
SEO Manager
Teletrabajo a tiempo partial
Formación:
Licenciatura / Máster
¡El puesto ya ha sido cubierto!
Who are they?
PlayPlay is a B2B SaaS scale-up who is leading the video creation revolution in Europe.
Our mission: to reinvent the way businesses do visual storytelling. How? By empowering in-house communication, marketing and HR teams create the most impactful type of content: video.
Founded in 2017 in Paris, we are one of the most promising, up-and-coming European companies. In the span of one year, we grew exponentially from 50 to 150 employees and from 200 to 1,500 customers—including brands like Schneider Electric, Chanel, and the OECD.
With an innovative product that evolves quickly based on our customer and market needs, we have an effective go-to-market strategy and a very high level of customer satisfaction. And that's just the beginning!
The video industry has enormous potential and we're opening international offices to serve the new markets that we're entering. We're putting together the best tech & product teams in order to continuously build an amazing video storytelling platform.
We're backed by top investors from Balderton (Revolut, Aircall) and Point9 (Loom, Zendesk) who are helping us set foot to become the global leader of video creation. And to get there, we're after the best talent on the market!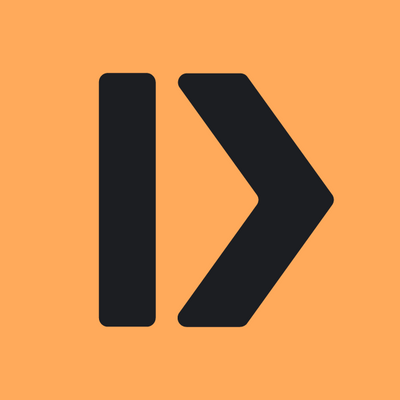 Let's go!

Job description
Part of the Marketing team, your objective as an SEO Manager is to make SEO a powerful lead generation and branding machine for PlayPlay. You will be supervised by the Lead Growth Manager and work alongside a growing team of international experts, all ambitious and result oriented.
PlayPlay has put SEO at the center of its growth strategy since the very beginning, by creating a strong content ecosystem in French and English (Articles, Ebooks, Webinars…) and ranking at the top on targeted keywords. It is time today to bring SEO to another level, by trusting the organic visibility of our industry in France and by stepping up on our developing markets.
You are searching for an exciting challenge? You want to have a concrete impact in a fast growing scale-up? You want to work in a stimulating environment where you will continuously step up?
This job is for you. Details are just below!
YOUR MISSIONS 💪
Build the international SEO strategy to make it a powerful source of organic lead generation and brand awareness
Identify the best in class SEO onsite and offsite optimizations (keywords targeting, netlinking, backlinks…) to make PlayPlay the most visible to our target audiences.
Ask thoughtful questions and challenge the audits & recommendations (semantic, content, technical…) provided by our consulting agency.
Bring knowledge and innovation to take the SEO roadmap to another level (SEO on Youtube, SEO automation processes…).
Deploy the strategy with the rest of the team in a data driven way to get concrete business results
Collaborate with different arms within the Marketing Team (Content, Paid ads, Tech…) to maximize the organic growth results.
Implement monitoring and analyzing tools and use them to report SEO performances in a meaningful way.
Develop solid SEO processes and guidelines to ensure that we scale globally, in an efficient way.
WANT TO JOIN PLAYPLAY? GET READY TO… 🚀
Join a hyper-growth scale-up where you'll be able to work on a huge variety of projects and benefit from rapid development opportunities. 🌱
Work with a simple and fun product that allows thousands of users to create THE format that everyone wants to see: video. 🎥
Learn from amazing colleagues in a friendly work environment that thrives on ambition, dynamism, humility, transparency and teamwork.
Participate in all the activities organised by our incredible Happiness Team (Blindtest, concerts, collective sports sessions, seminars, etc). ❤️
Enjoy the offices in the heart of Paris, in the Sentier (75002).
Work from home at least two days per week.
OUR VALUES 🤩
Creative: We don't like to take ourselves too seriously — and we take this very seriously! Having fun and expressing our creativity is essential to what we do. We're proud to do things differently at PlayPlay, where everyone gets the chance to innovate, craft, and make it happen.
User-first: Our customers are at the ❤️‍ of everything we do because a product is nothing without its users. So, we listen. We improve the platform. We listen again. And while we build the software, we build relationships — all with a personal PlayPlay touch
United: At PlayPlay, there are no egos. We're motivated by what we can achieve together. Cross-team projects are our specialty and we support each other at every opportunity. With mutual respect, honest communication, and transparency, we come together to share our expertise and achieve our collective goals.
Ambitious: Yes, we're humble as individuals. But together, we're dreaming big. We're not afraid to go fast and take risks: if Plan A doesn't work, we go to Plan B, and so on.
Committed: We each take ownership of our subjects and put our personalities into our work. As a group of passionate individuals, PlayPlayers are prepared to give it all for the team. We expect the best from each other, but first, we expect the best from ourselves.
Preferred experience
YOU'RE THE PERFECT MATCH IF… 🎯
You have more than 3 years of experience in SEO at an agency or brand.
Developed and executed insights driven SEO strategies with demonstrated results.
Strong knowledge in all aspect of SEO (Content, Netlinking, Technical).
Master top Analytics and SEO tools: Google Search Console, Google Analytics, Hubspot, SEM Rush, Crawlers…
Good written and verbal communication skills.
Full proficiency in French and English.
YOU'D REALLY BE EXTRA AWESOME IF YOU ARE… ❤️
Analytical: you have a great ability to turn data into meaningful insights.
Result oriented: everything you do is driven by the final performance.
Passionate: you developed a strong SEO culture thanks to a permanent watch.
Team player: you enjoy working with a dynamic team made up with diverse profiles and skills.
Recruitment process
Phone Interview with Olivier, Lead Growth.
Experience Interview with Olivier, Lead Growth.
Home Assignment with Olivier and Florent, Growth Engineer.
Culture Interview.
People Interview.
CEO Interview.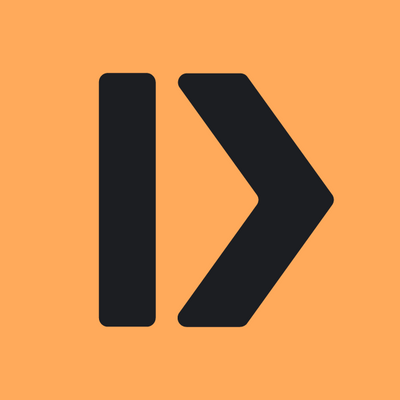 PlayPlay
¿Te interesa esta oferta?
Questions and answers about the job