PayFit
Senior User Researcher
Indefinido

 

Paris

Teletrabajo a tiempo partial

> 5 años
La empresa
PayFit
FinTech/InsurTech, SaaS/Servicios en la nube, Recursos humanos

Entre 250 y 2000 empleados
La oferta
Senior User Researcher
Indefinido

 

Paris

Teletrabajo a tiempo partial

> 5 años
¡El puesto ya ha sido cubierto!
Who are they?
PayFit simplifies payroll management and HR processes for SMBs. Its teams have built an automated SaaS solution to help business owners and HR professionals save time and money so they can focus on what really matters: employees.
At PayFit, they are committed to a culture of inclusion and an environment that enables fulfillment in freedom & responsibility.
Visit the profile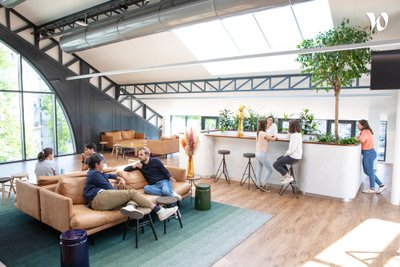 Rencontrez Ghizlane, Engineering Manager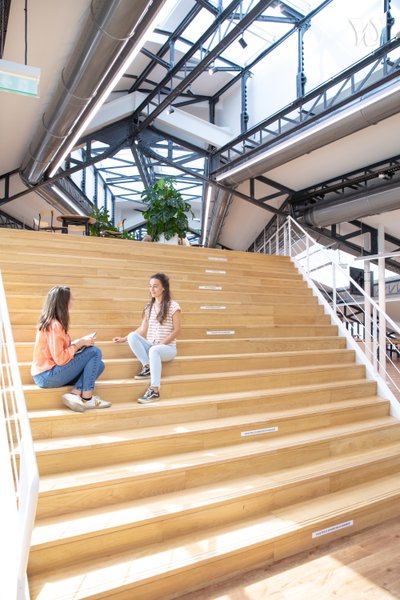 Job description
Who are we? 
PayFit simplifies payroll management and HR processes for SMBs. PayFit is an automated SaaS solution to help business owners and HR professionals save time and money allowing them to refocus on what really matters: their employees. Since 2015, we have set ourselves a mission to support the digital transformation of HR management through our ever growing range of product features and services. We have a strong presence in France and have been quickly growing in Germany, Spain and in the UK. With 7,000 customers in 4 countries, we are one of the fastest-growing SaaS companies in Europe.
Today, we are more than 900 employees at PayFit and we all share four core values:
• Care for each other
• Always stay humble
• Strive for excellence
• Live and work with passion
We are committed to a culture of inclusion and an environment that enables fulfillment in freedom & responsibility.
How do we operate? ✏️
As one of the leading European fintech companies, what makes us stand out is our discovery-driven methodology that is embraced by our global product department.
Our product teams are organised in tribe triforces: design, product management, and engineering teams work hand together for strategic discoveries in order to ensure our product fits our user's needs. We also have country-based product teams that are in charge of localising payroll workflows and experiences.
User Research practices have become highly strategic within our product organisation. We want to promote a hybrid approach to how user research operates by creating a self-serve research model while still bringing in User Researcher Experts in strategic product decisions.
As we are scaling the teams' expertise, we are looking for experienced user researchers with a range of expertise to help us drive our product strategies, increase the quality of insights and scale our practices.
What will be your role? ⭐
Generating strategic insights that shape how product teams think about medium and long-term product strategy.
Conducting generative research to identify new opportunities product teams might tackle.
Conducting evaluative research to gather feedback on potential solutions product teams might explore.
Leading research planning and execution, effectively building alignment with cross-functional peers and stakeholders throughout the research process.
Clearly communicating insights, tying directly to actionable next steps and impact on product direction and company strategy (why does it matter to us and to our customers?).
Supporting more junior researchers and non-researchers in carrying out their own research projects.
Helping our research ops expert in creating a more structured research environment to democratize some aspects of our research practices
Evangelising our craft inside and outside of the organisation.
This job has been tailored for you if 🦄
You have a minimum of 4/5 years in User/UX research or you have worked in a research role at a consumer-focused or a B2B company in the past.
You are an exceptional story-teller and know how to convey actionable insights to an audience.
You understand business strategy and how research relates to that: you connect the dots with the business outcomes and the voice of our customers.
You have experience with a broad range of research methodologies, both qualitative and quantitative, across the various stages of product development.
You speak English fluently, and you want to work in an international and dynamic environment. You are able to conduct research in French and English and ideally in another language (Spanish or German).
Curious, creative, and empathetic, you show a high degree of collaboration and are comfortable partnering with cross-functional peers to ideate.
You thrive in a fast-paced environment and are able to execute with autonomy.
We would be even more impressed if 😍
You have prior experience training / coaching / mentoring people in research methodologies
You have experiences with tools such as Miro, Dovetail, Product board, Salesforce, Looker, Amplitude
You are very comfortable with data mining and quantitative analysis.
Hiring process ⚙️
First screening call with our talent acquisition.
Call with Margaux Boivin, a lead user researcher to share your experience and professional goals.
Share your Research Portfolio review with 2 peers.
Virtual meetings with some of your future co-workers.
Meet Lea, our VP of design.
What we offer
• An international and dynamic team with the opportunity to visit our different offices (Paris, Berlin, Barcelona, London)
• A Work From Anywhere policy to allow for flexibility! Depending on your contract, live and work permanently in one of our 4 countries of your choice or work abroad up to six months a year!
• 150 euros equipment budget to comfortably work from home
• A gym at our Paris office and a Gymlib membership with preferential rates
• Restaurant tickets card (Swile)
• 20 weeks of maternity leave supported by PayFit and 4 weeks of partner leave (Signed the Parental Act)
• Health insurance (supported to 60% by PayFit)
• One day per year dedicated to volunteer for an association
• A fulfilling and inclusive workplace, offering equal opportunities for any minority, disability, gender identity and sexual orientation. Don't forget: everyone fits at PayFit!
PayFit
¿Te interesa esta oferta?
Questions and answers about the offer
Compartir en LinkedIn

Compartir en Facebook

Compartir en Twitter