Hollis & Bean
Content Specialist / Editorial project manager
Indefinido

 

Fecha de inicio:

 

Salario entre 30K € y 35K €

Paris

Teletrabajo a tiempo partial

Diplomatura

> 2 años
La empresa
Hollis & Bean
Prensa escrita, Marketing/Comunicación, Relaciones públicas

< 15 empleados
La oferta
Content Specialist / Editorial project manager
Indefinido

 

Fecha de inicio:

 

Salario entre 30K € y 35K €

Paris

Teletrabajo a tiempo partial

Diplomatura

> 2 años
¡El puesto ya ha sido cubierto!
Who are they?
HOLLIS & BEAN is the first English-language communications agency in Paris. It helps CAC 40 and other international companies tell their story simply and effectively to their global clients, employees, and investors in the language they share: English.
The agency's core business is content strategy and production. It advises clients on key messages that help them articulate their difference to an international audience. It creates articles, video, podcasts, infographics and social media campaigns that help companies raise brand awareness and sell their products and services around the world. And it produces English news and content for companies to keep their employees informed and engaged.
Hollis & Bean works mainly with B2B companies, specializing in sustainability, finance, energy and general business management.
Visit the profile
Meet Stephen, Editorial Director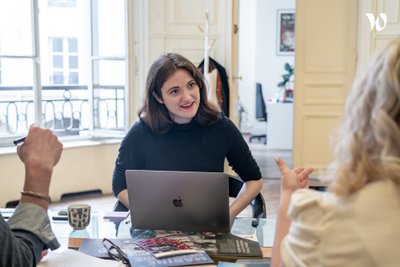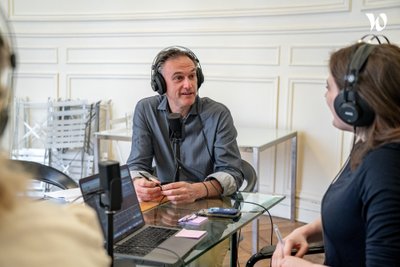 Meet Becky, Editorial Project Manager
Job description
HOLLIS & BEAN is seeking a full-time Editorial Project Manager to perform a range of missions:
• CONSULTING: work daily with a variety of clients in different industries to understand and define their communications objectives and advise them on appropriate content strategies and deliverables
• CONTENT CREATION: plan and produce content for a range of channels and media (e.g., web, social media, video, magazines, newsletters); write and edit text in English based on source material in French or English
• PROJECT MANAGEMENT: liaise daily with multiple clients to ensure projects run smoothly, to budget and to client and agency expectations; coordinate and brief designers, developers and writers; manage project quotes and invoicing
Preferred experience
The successful candidate will be a native-standard English speaker with:
2 years' experience in a communications agency or as an in-house communications manager
OR a Masters degree in communications with relevant work experience as part of your degree
Excellent interpersonal skills combined with genuine enthusiasm for helping clients reach their goals; someone who is team-minded and respectful of suppliers
Strong writing and editing skills
Exceptional attention to detail
Strong organisational skills and the ability to work autonomously
Capacity to manage a team of writers, designers and developers to achieve project aims
Good general knowledge and an inquiring and analytical mind
Enthusiasm toward developing a thorough understanding of our clients' business
Capacity to understand new ideas rapidly and create relevant, stimulating content that engages the intended readership
Bachelor's degree in a relevant subject (English, Economics / Business, Journalism, Marketing & Communications)
Spoken and written French
All written material is produced in English, but you will be required to liaise with clients and suppliers in French.
The agency specializes in content for B2B companies. An appetite to learn about sometimes complex industries is essential. Existing knowledge of finance, energy, sustainability or general business management would be a bonus.
This is a great opportunity for a self-starter who excels in a fast-paced environment while working alongside like-minded, creative colleagues.
Recruitment process
Writing test + 3 interviews
Hollis & Bean
¿Te interesa esta oferta?
Questions and answers about the offer
Compartir en LinkedIn

Compartir en Facebook

Compartir en Twitter