Groover
Artists Project Manager - Growth (September Internship)
Prácticas

 

(de 4 a 6 meses)

Fecha de inicio:

 

Paris

Teletrabajo a tiempo partial
La empresa
Groover
Música

Entre 15 y 50 empleados
La oferta
Artists Project Manager - Growth (September Internship)
Prácticas

 

(de 4 a 6 meses)

Fecha de inicio:

 

Paris

Teletrabajo a tiempo partial
¡El puesto ya ha sido cubierto!
Who are they?
At Groover, we are offering a new and innovative way to promote music that is highly effective and transparent for artists and for music professionals.
On the platform, artists send their music to media, labels and influencers for coverage and get high-quality feedback guaranteed. Thanks to the influencers' feedback and decisions, we are detecting top rising talents and we act as a genuine accelerator for their success by connecting them to bigger partners and providing additional services.
We have 100 000 artists using our plateform in 100 countries and community of 2500 music curators and pros who did more than 1M+ feedback. We are a team of 30 people in business, product & tech.
🎵Our mission: empower all independent artists to get their music heard and accelerate their careers
🔭Our vision: the best platform and services for independent artists globally
Our values are: 🧡 Benevolence 📢 Feedback 🎸 Passion 🚀 Results
Learn more about us here: https://groover.co/
Visit the profile
Rencontrez Romain, Co fondateur et CEO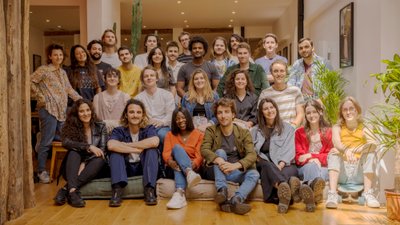 Rencontrez Louis, Performance Marketing Specialist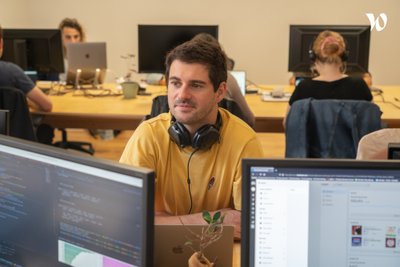 Meet Victor, Senior Back-end Engineer
Job description
We are looking for Artists Growth Associate. who will seek new opportunities to attract artists and artists representatives globally, and provide them with the best experience possible on the platform. You will be working closely with Timothée, Head of Customer Growth and Dorian, co-founder.
Missions
Help operate the efficient growth engine channels (outbound, network effects, partnerships)
Source and operate partnerships with festivals, artists services companies etc.
Operate and improve our referrals programs
Contribute to the development of our offer dedicated to record labels
Support the artists as they learn to use the platform and ensure their satisfaction
Help manage the number of support tickets on Intercom/emails to save up time for the other team members
Preferred experience
• An experience with growth: understanding growth topics and metrics
• A perfect write in French and in English (without any fault and clearly) ;
• A sense of rigor and data driven mindset , to be able to manage complex projects ;
• An outstanding communication skills with empathy and understanding
• A capacity to prioritize : you knows where to invest resources and energy ;
• A good knowledge of office tools in order to be autonomous in his / her tasks ;
Bonus if
• You can easily analyze complex data to prioritize his/her work ;
• You have music knowledge ;
• You master another Language (Spanish, German etc.) ;
Recruitment process
• Screening interview with Eugénie (Head of Talent)
• Challenge to do at home
• Ops interview with Timothee (Head of Customer Growth)
• Culture fit interview with Dorian co-founder & Emma
Benefits
• 6 days Offered (1 per Month)
• A remote-friendly environment and a Great office in the center of Paris 11arr with flexible working Hours
• Swile Card for Lunch (10euros / Working Day)
• 50% Transports Card
• Team events: OKRs presentation and strategic all hands all quarters, Concerts, Family diners on Thursdays, yearly team event (G-days) once a year
• Cultural Expenses : 200 euros per Year to Cover your Cultural Expenses (Theater, Concerts, Books, Netflix etc.)
• "Meet our Ambassadors" Program: You can work remotely where a Groover ambassador is located; New York, Londres, Bologne, Rio, Madrid, Barcelone etc. (250 euros offered to cover expenses for travels, housing and co-working)
Groover
¿Te interesa esta oferta?
Questions and answers about the offer
Compartir en LinkedIn

Compartir en Facebook

Compartir en Twitter