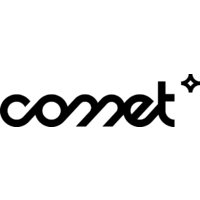 comet
Data Engineer
Indefinido

 

Fecha de inicio:

 

Paris

Permitido de manera ocasional

Licenciatura / Máster

> 5 años
La empresa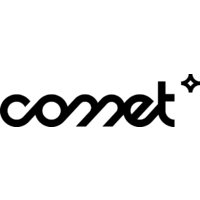 comet
IT / Digital, Recrutement
La oferta
Data Engineer
Indefinido

 

Fecha de inicio:

 

Paris

Permitido de manera ocasional

Licenciatura / Máster

> 5 años
À propos
We are on a mission to transform the way people work together. There are so many frictions on both an individual and company level:
• Very few people are happy at work
• Companies have trouble attracting and retaining top talents
These two factors combined result in a big waste of potential for each side. Fulfilness at work should be the norm rather than exception. But there is hope. A new generation of makers aspires to reconcile work and life purpose: entrepreneurs and freelancers.
At comet, we firmly believe freelancing is a major component of the future of work. Our ambition is to empower both freelancers and companies through a frictionless collaborative experience.
In two years, we have built so far:
• An easy-to-use platform to help companies find the best freelancers within 48h;
• A in-house algorithm to match talents with projects they care about;
• A vibrant community of 4000+ tech and data experts.
In June 2018, we raised a 14 million Series A with seasoned investors (Daphni, Otium). It will help us grow our 60-strong team and scale our activity internationally.
We are now looking for outstanding doers and dreamers to help us achieve our vision and create a brighter future of work.
Why applying to comet now?
👋 Join a stellar team aligned with a strong culture and work ethics
💯 Have an impact from day one and grow your learning curve exponentially
🔥 Experience the hottest work trends such as remote work or squad models
🌴 Have fun during quarterly team events
🤓 Benefit from free coaching sessions and mentorship
🐈 Cuddle cute animals at the office (Lucky the cat and Lia the dog)
Our office is in the heart of Paris (St Ambroise - Richard Lenoir).
Descriptif du poste
As a Data Engineer, you will ensure the Data Warehouse is 100% reliable & trustworthy. Your mission is to build and maintain a healthy environment to seed, grow and harvest data among the whole company.
Your Missions (if you accept it) :
Turn the Data infrastructure into a unique source of truth, reliable and available to all :
Identify the weaknesses and axes of improvement of the lake and warehouse and refactor consequently
Implement and apply Data Warehousing technologies and methodologies
Support data integrity and reliability

Be a Warehouse technical referent :
Stay aware of technological data innovations
Develop critical thinking of the current and future data infrastructure at Comet
Adopt a business mindset and set-up the warehouse accordingly (specific schemas)

Ensure high-quality work by adopting a true developer methodology :
DRY code
Code versioning
Code peer review
Continuous testing
Profil recherché
You have 2-3 years of experience as a Back-end / Data engineer.
Must Have :
World class SQL
Excel / GSheet
Data Modelling and ETL Warehousing knowledge (Data Vault, Star schema etc)
Version Control (Git) & code reviews
Nice to Have :
DBT
Python
Google AppScript / Javascript
Looker / LookML
R
and of course .. :
Team Spirit
Details oriented
Rigorous
Strong communication skills and customer empathy, capable of pushing for the best solution with tact
Critical thinking
Déroulement des entretiens
A first call to get to know each other
2 interviews (Manager, Founder)
A case study/technical test
1 immersion to meet the team
A job offer with a transparent salary grid
Découvrez l'équipe de comet
Ce contenu est bloqué
Le cookie Youtube est obligatoire pour voir ce contenu
Questions et réponses sur l'offre
Añadir a favoritos

Compartir en Twitter

Compartir en Facebook

Compartir en LinkedIn
Nuestra selección de artículos
Inspírate con esta selección de artículos