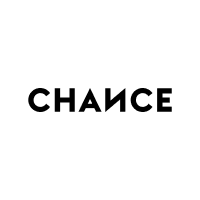 Chance
BackEnd engineer
Indefinido

 

Fecha de inicio:

 

Paris

> 2 años
La empresa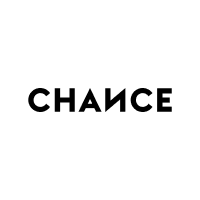 Chance
La oferta
BackEnd engineer
Indefinido

 

Fecha de inicio:

 

Paris

> 2 años
¡El puesto ya ha sido cubierto!
About
"First adaptive method merging the best of Human Psychology and Machine Intelligence, to allow individuals to become masters of their own work-life destiny"
67% of people are disengaged and unmotivated at work. If you are born in a low-income family, then it will take 4.5 generations to your descendants to reach the mean income in society. Social Elevator is a myth.
Why can't People take control over their lives today?
People are bad at navigating their own psychological complexity by themselves, dealing with their internal dialogues and dilemmas.
No human, neither people themselves, nor professional counsellors, can embrace the complexity of the world of work.
Can Tech by itself solve this?
No, if machines are excellent at seeing patterns, they are bad at assessing human ambiguity.
Hence the creation of Chance, the first adaptive method merging the best of Human Psychology and Machine Intelligence, to allow individuals to become masters of their own work-life destiny, through an adaptive 8 weeks program, intertwining digital coaching and human video coaching, to allow anyone to have a career aligned with her/his deep motivations, constraints and talents.
Job description
This is us
Chance (chance.co) is a PsyTech pioneer - central to the emergent field of human choice facilitated by machine intelligence. We offer customers across business segments and social boundaries solutions in optimized human decision-making related to employment. Intertwining platform coaching and video coaching with a qualified personal coach, our online method helps people make fully-informed employment choices aligned with their deepest motivations, most marketable skills and constraints. True to our deepest motivations, we break the mold so that anyone can thrive – including a core commitment to serve economically disadvantaged populations.
Championed since inception by Nobel Laureate Muhammad Yunus as Honorary Chairman and Google.org, Chance is currently operating in France, with a B2C model and a developing B2B offer and in 2020 will provide over €1M of services to the French Government.
Alexander Asseily (Jawbone Founder) serves on Chance's Supervisory Board along with Françoise Gri, former CEO Manpower France and IBM France. Other shareholders include the Ray Dalio family office, Robert Dilts (author of 20 books, a global reference in professional coaching) and CEOs of multi-billion euro French companies.
Our culture
We are a team of 25 professionals from 5 nations compelled by 1 self-evident truth – that people have a right to work in a job that feeds their soul. Home for us is in the vibrant Silicon Sentier in the heart of Paris – a rich neighborhood of creative disruption. We speak English mixed with French, spiced with Portuguese or Russian because the strength of our diversity is what informs our best choices. The social impact at the center of our company will live and breathe through engineering excellence. Come help us push the limits with new technologies and superlative deployment.
Anti-job description
As an experienced backend engineer, you've handled a lot of complexity, and this position will offer you the chance to stretch your knowledge to the limits. We're at the beginning rather than at the end, so your challenges will be broad in scope and will lay the foundations for a system that will provide cutting-edge digital experiences to hundreds of thousands of people all over the world.
We're past the early startup stage and our ambition today is to build software that is well-architected and reliable, to find the right abstractions for a code base that is stable but also scalable, capable of evolving and incorporating new ideas.
Our solution
Aa multi-sided web platform based of the following technologies:
Frontend: Typescript, ReactJS, GraphQL, Styled-components, Storybook
Backend: Typescript, NodeJS/Express, PostgreSQL/Knex, GraphQL
Your challenges
Implement a recurring payment manager
Set up a notification system
Build a permission management system
Redefine a new architecture (database connections, separation of concerns)
Preferred experience
Experience and skills
2 years+ experience in NodeJS
Having faced at least three of the four challenges mentioned above in NodeJS
Practical experiences in GraphQL and Typescript
Strong knowledge in databases and especially PostgreSQL
Feel energised? Push apply and let's discuss!
Recruitment process
Chance has the ambition to become the first social unicorn in history. That's why we are looking for candidates who are highly driven by social impact, highly motivated and highly skilled.
Chance is all about empowering people to work in a position and in an environment that are aligned with who they are. We obviously apply this principle to ourselves. Once you apply, you will receive an email which will tell you the type of information we look for in order to ensure that your own aspirations and what Chance can provide you are aligned!
Then, you'll be proposed to execute a technical test. You will have to demonstrate your rationale of problem solving during a live session with one of our engineers.
The full process will also include, 2-3 more interviews for you to get to know the team better. Based on your availabilities, we will invite you to share a lunch with us to ensure our mutual fit.
Meet the team
This content is blocked
Youtube cookies are required to show you this content
Questions and answers about the offer
Añadir a favoritos

Compartir en Twitter

Compartir en Facebook

Compartir en LinkedIn