The company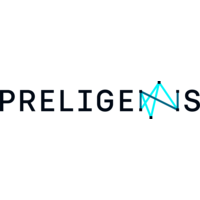 Preligens (Ex-Earthcube)
Artificial Intelligence / Machine Learning, Big Data
The job
Head of Communication
This position was filled!
About
Preligens est une startup New Space fondée en 2016. Ils développent des solutions de surveillance de sites stratégiques en automatisant l'analyse d'images - notamment satellites - grâce à l'Intelligence Artificielle.
En combinant d'état de l'art des techniques de traitement d'images et de Machine Learning, ils fournissent à leurs clients des informations plus fiables afin de leur permettre d'intervenir plus rapidement et à moindre coûts.
Forts de plus de 7 millions levés depuis la création de la startup, ils ont amorcé leur expansion internationale.
Job description
JOB TARGET / RAISON D'ÊTRE
Preligens (ex-Earthcube) is looking for a dynamic, experienced and highly motivated Communication Director to join the marketing team.
You will play a key role in the team by creating and developing strategic communication plans, helping Preligens to reach its business targets and a high level of awareness. Your major objective will be to position Preligens as a thought leader in the AI field, being widely recognized for its level of expertise in AI for Defense and more generally on all AI related topics.
MAIN AREAS OF ACCOUNTABILITY / PÉRIMÈTRE DE RESPONSABILITÉS
Participate in building the global communication strategy across all communication levers and across all geos where Preligens operates or is willing to penetrate
Set up a proactive public relation strategy in the tech field, in close collaboration with our CTO
Supervise and manage top of the art content creation, mainly related to our technology and product expertise
Define more precisely Preligens editorial policy on all social networks
MAIN ACTIVITIES / ACTIVITÉS PRINCIPALES
Focusing mainly on technology content, define the editorial calendar based on internal and external events and on key moments that you will create in order to maintain the level of attention on Preligens
Create content such as media paper or drive key stakeholders to create valuable pieces of content. Such articles could be related to Artificial Intelligence, geopolitics, military intelligence, among other topics that will help us in gaining visibility in different media and in front of our potential customers.
Identify all events and conferences related to Artificial Intelligence, define the right level of implication for Preligens (speaker, sponsor, attendees…) and organize the participation to such events
In collaboration with our PR agency, identify key media and build strong relationships with journalists covering AI and tech topics in order to increase content production to media, social networks, specialized press
Be proactive in creating custom events to position Preligens as a thought leader in the AI field. Consider the creation of a dedicated AI think tank led by Preligens.
Define our editorial strategy by digital channel. You will build a precise plan for each channel in order to increase the level of engagement to our brand
Set up ambitious target by channel, define relevant KPI and constantly optimize them
Collaborate with Human resources department to develop communication strategies in order to attract new technical talents
Preferred experience
INFLUENCE ON RESULTS / DIMENSIONS CARACTÉRISTIQUES
Must-haves:
Min 8 years of proven track record covering technical communication topics in fast growing tech companies, B2B or B2G environment preferably with a strong focus on PR
Strong expertise in defining a social media strategy and in creating disruptive and high quality content
Very good understanding and appeal for technical, scientific, AI related topics
Exceptional communication skills, both verbal and written
Fluent in english
Creative, autonomous, and strong entrepreneurship mindset
At ease in a fast pace, very innovative environment
Nice-to-haves:
Strong interest for geopolitics, defense and space domains
This content is blocked
Youtube cookies are required to show you this content
Questions and answers about the offer
Add to favorites

Share on Twitter

Share on Facebook

Share on LinkedIn
We thought these articles might interest you
Get inspired with this selection of articles