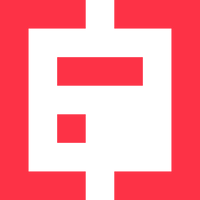 Mindee
Senior React Frontend Engineer
CDI

 

Début :

 

Télétravail total possible

Bac +5 / Master

> 4 ans
L'entreprise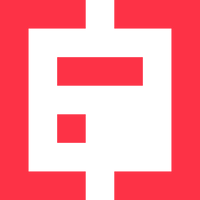 Mindee
Logiciels, Intelligence artificielle / Machine Learning, SaaS / Cloud Services

Entre 50 et 250 salariés
Le poste
Senior React Frontend Engineer
CDI

 

Début :

 

Télétravail total possible

Bac +5 / Master

> 4 ans
Who are they?
Mindee empowers Product Managers and Developers to design and build outstanding user experiences leveraging intelligent document processing and removing all friction from manual entry. Our APIs are powered by state of the art deep learning algorithms that are both easy to use and reliable. Key use cases include expense management, accounts payable automation, or customer on-boarding and many more.
We have fun - We work seriously and share fun time to create a friendly environment and generate more ideas
We work together - Everyone brings their own background, history and experiences to create a more diverse workplace
We learn - From each other and from our mistakes and we love look back and look what we achieved so far
We simply do our best - Honesty and humility are our top values and that's who we are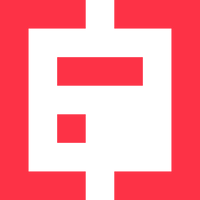 Visit the profile
Meet Mohamed, CSO Chief Scientific Officer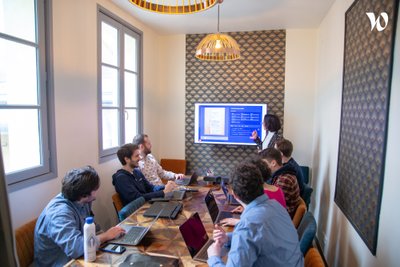 Meet Medhi, Data Scientist
Job description
Mindee's platform is a DevTool that allows developers to parse any kind of documents via trainable or off-the-shelf APIs. Our application ecosystem leverages the latest web development paradigms, working among other stacks with modern Python (3.8+), Flask/FastAPI ecosystems, PostgreSQL, Redis, React.js, Docker, Kubernetes, Spinnaker while being agnostic of cloud providers.
The platform consists of:
an intuitive and visually rich web platform where you can use or create document parsing endpoints, create your own account at https://platform.mindee.com to test it yourself;
a developer REST API handling ~20 000 documents per hour for our worldwide customers, see https://developers.mindee.com for more information.
As a Frontend Engineer, this is what you'll do:
You are joining a growing team of about 10 people (Dev & DevOps). You are in charge of designing and developing the solution's real time reactive front ends with ReactJS (17+) and Typescript . Your applications consume REST APIs authenticated with OAuth2/JWT and update in real time through the use of central data stores (redux, react-query) and websocket based push messages.
You enhance the user experience of our customers when building, training and testing a document parsing API on Mindee Platform. Experience is by making extensive use of canvas based primitives and libraries (konva).
You use react-script and webpack to transpile the applications that you bundle for Gitops based Continuous Delivery on our Kubernetes clusters. You improve the library of composable components (bit) and project templates and prevent regression with unit tests (Jest) and end to end tests (Cypress).
You will work within squads with the other Software Engineers and Product team. Also, you will have the opportunity to contribute to our open-source projects (Mindee JS Computer Vision SDK, docTR Tensorflow.js demo).
Current team
1 Engineering Lead;
3 Backend Engineer, hiring +3;
1 Frontend Engineer, hiring +1;
2 DevOps Engineer, hiring +1;
2 ML Engineer.
This is a remote job. Work from anywhere!
We're a distributed team looking for the best talent in Europe and North America. To us, remote work means flexibility and having truly diverse, global teams.
The team you interview with will be able to give you a clear idea of their collaborative hours.
Preferred experience
You have at least four years of experience in frontend development, with at least two years with functional React (hooks) and Typescript. You understand how to write a reactive, low DOM update application by cleverly using the store and designing the component hierarchy. You master the concepts of OAuth/JWT and are at ease querying REST APIs through Axios and fetch. You know what tree-shaking means and how to optimize the produced javascript. You are interested in exploring the micro-frontend architecture.
You like to implement visually rich interfaces with attention to detail and fidelity. You are not afraid of teaming with the Product during wireframes making process and UX decisions.
You like to write beautiful (prettier), well typed (eslint), well tested (jest) and well documented (docstrings, mkdocs) typescript code. Ideally, you already know how to set up and maintain CI pipelines with Github Actions.
You are autonomous in solving problems and organizing your work, comfortable with team-work. You are result driven but also eager to improve the whole team craftsmanship by experimenting and sharing.
If you have them, we will welcome the following additional skills: Node.js, Python (FastAPI).
You are fluent in English.
Recruitment process
An interview with the CTO and the Engineering Lead;
A technical assessment consisting of several technical discussions around some real problems and challenges from the Frontend development, with members of the Tech Team;
Meeting with some employees and the CEO.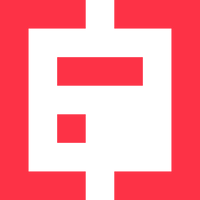 Mindee
Cette offre vous tente ?
Questions and answers about the offer
Ajouter aux favoris

Partager sur Twitter

Partager sur Facebook

Partager sur Linkedin
D'autres offres de Dev Frontend
Ces offres peuvent vous intéresser !
Tactill

CDI

Télétravail total possible

Work4

CDI

Télétravail total possible

Work4

CDI

Télétravail partiel possible

Work4

CDI

Télétravail partiel possible

Work4

CDI

Télétravail partiel possible

Work4

CDI

Télétravail partiel possible
Voir toutes les offres