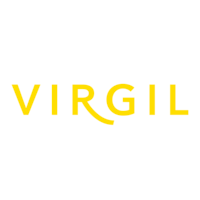 Virgil
Head of Communications
Permanent contract

 

Starting date:

 

Paris

Master's Degree

> 7 years
The company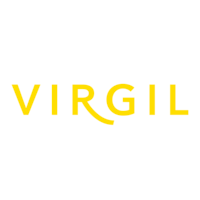 Virgil
FinTech / InsurTech, Media, Residential Real Estate

From 15 to 50 employees
The job
Head of Communications
Permanent contract

 

Starting date:

 

Paris

Master's Degree

> 7 years
Qui sont-ils ?
Virgil solves access to home-ownership for the next generation. It's new, it's revolutionary and it's the best way to become a homeowner. We bring equity & know-how to millennials buying their home, offering them the clearest path from earning a salary to owning an asset.
Virgil was launched in 2019 by Keyvan Nilforoushan and Saskia Fiszel, 2 serial entrepreneurs who've launched onefinestay (sold for $170m) in Europe, where one was Deputy CEO and the other Head of Growth. They are backed by best-in-class European investors and entrepreneurs such as Alven, Local Globe, Evolem, Xavier Niel & Thibault Elziere.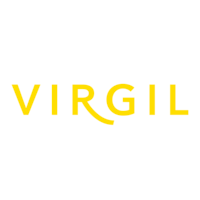 Visiter le profil
Rencontrez Tom, Growth manager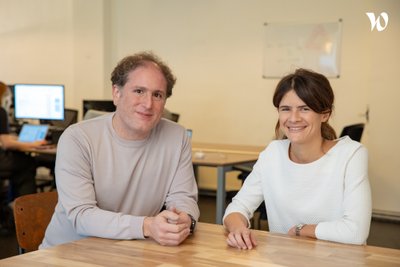 Rencontrez Keyvan, Co-Fondateur & CEO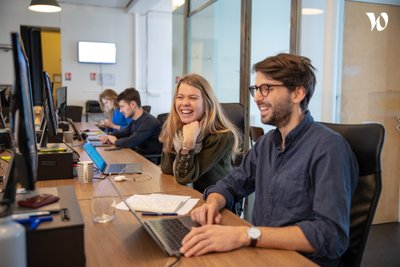 Rencontrez Emmanuel, Investment Operations Specialist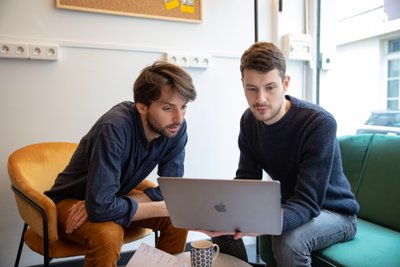 Descriptif du poste
Today, we are looking for our Head of Communications, a senior executive with proven experience in Communications in fast-paced & ambitious environments.
Virgil's solution is changing the destiny of an entire generation. Our Head of Communications plays a key role in this masterplan : Making Virgil appear everywhere it should in order to destroy the renting trap and empower the next generation to build wealth.
In charge of defining and implementing our Communication plan and increasing our Brand awareness, your goal will be to make Virgil the world's thought leader on Gen Y-Z 's financial empowerment through home ownership.
We start with France, but this is only the beginning. It's a key opportunity to join Virgil in most exciting times : the solution has been deployed to hundreds of homeowners and you will be spreading the word to the next thousands ones, working closely with the founders, the partnerships and marketing team. You will have the opportunity to structure a team including corporate and clients communication, PR, community and content specialists.
Mission: To define and implement the communication plan that will position Virgil as the world's thought leader on Gen Y-Z 's financial empowerment through home ownership
You will be in charge of conceiving & implementing a powerful cross-channel Communication Strategy to increase Virgil's awareness & thought leadership position throughout :
Building our Communication plan : you will refine the prioritization of our key messages,supports, channels.

Creating our Messaging Framework : you will create the style guidelines and main messaging for all internal and external communications. You'll be in charge of ensuring our voice is cohesive, consistent and effectively represented on each touch point across our channels and our team is briefed on external communications;

PR : you will build an effective consumer & corporate PR plan, including press conferences, monthly press releases, external surveys, creation of pools of experts on our thematics. You will choose and brief external partners to support this strategy and ensure PR guidelines are set. You'll also enjoy representing Virgil on external events when needed :)

Partnerships : you will work closely with our marketing team & our partners to craft and implement the best visibility strategy around our work together

Events & ecosystem : you will strengthen our network of influencers & companies committed to building a financially empowered future and work with them to boost our mission's echo.

Structuring a team : you will structure a team of external & internal contributors and coordinate their efforts (PR, events & community, creative studio)

Comms activation : you will craft & lead innovative Comms initiatives that cut through the noise to elevate Virgil's brand awareness. Measure and improve the ROI of your initiatives, aligning all marketing teams internally.
Results, or what success looks like success for this role:
Outstanding results of our Comms Strategy measured by weekly & monthly KPIs :
Brand awareness: successful brand awareness campaigns as measured by notoriety and customer generation
PR mastery : Virgil is mentioned in every relevant piece
Thought leadership : Virgil is the lead voice on Youth escaping the renting trap and building wealth through homeownership
Corporate visibility : Virgil is invited to every relevant event
Brand advocacy : increase our sales resulting from word of mouth
Quality of the team, and fluidity of the relationship with marketing
Trusted relationships created with key stakeholders within and beyond Virgil
What we offer:
An outstanding team : we believe our team is our strongest asset with a rare mixture of enthusiastic adventurers, best in class achievers and playful team players
A great work environment : our offices are in the heart of Paris, filled with chocolate, diet cokes and weekly team & ecosystem events
A philosophy of efficiency: we dont believe in long hours for the principle and have flexible office / remote policy
Equity : Success is a team work and we're all in it together : our salary packages all come with BSPCEs
Profil recherché
8+ years experience in Brand & Communications ideally in a fast-paced B2C environment.
Experience in Brand / PR / communications agency working on innovative / new products and /or with a successful startup/ scale up background.
You love writing, are experienced and articulate about crafting powerful & concise messaging
Discerning taste : Knows what's good and knows why.
Digital experience (content production & social)
Experienced in managing PR & communications teams
At ease with key opinion leaders / influencers management : able to understand the dynamics of moving ecosystems and creating lasting relationships with their members
French native speaker, with a very proficient level in written French (perfect syntax) & perfectly fluent in English
Soft skills
Fire in the belly : you are a driven self-starter
Think like an owner : nothing is someone else's problem, you do what needs to be done without needing to be told
Enthusiastic about Fintech, Proptech & the next generation's financial welfare..
Results-oriented, resourceful, with excellent oral & written communications, you have a leading edge and your integrity is integral
Curious, enthusiastic, adventurous, you inspire energy, passion, and are relational rather than transactional
Creative, able to think outside the box & suggest innovative solutions
Collaborative: able to act as thinking partner to all stakeholders
Hands-on: able to replace almost any project' members on short notice to ensure the great execution.
Déroulement des entretiens
Interview with Talent Acquisition
Interview with one of the founders
Interview with our Head of Growth
Strategic work session with team members (including Marketing & Content)
Interview with the 2nd founder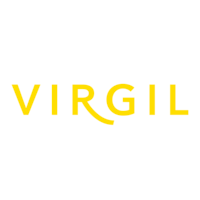 Virgil
Interested in this offer?
Questions et réponses sur l'offre
Add to favorites

Share on Twitter

Share on Facebook

Share on LinkedIn