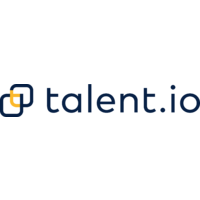 talent.io
Engineering Manager (m/f/d)
Permanent contract

 

Possible full remote

> 5 years
The company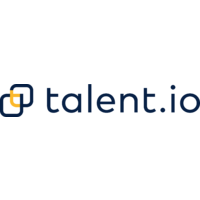 talent.io
Recruitment

From 50 to 250 employees
The job
Engineering Manager (m/f/d)
Permanent contract

 

Possible full remote

> 5 years
Who are they?
Since 2015, talent.io's mission is to enable any company to hire the top 10% of tech candidates in the simplest possible way. Today, their selective recruitment platform is the easiest way for start-ups, SMEs and large companies to quickly build a powerful tech team.
In January 2020, they joined French Tech 120! 🚀
How does it work?
👩‍🏫 Candidate's side: it's the best way to find a job quickly! By registering on talent.io, no need to waste time applying for job offers, companies directly get in touch with candidates.
👨🏾‍💻 Recruiters' side: talent.io select and qualify the best Tech profiles who are ready to take on new professional challenges. Faster than job boards, cheaper than recruitment agencies, more efficient than both.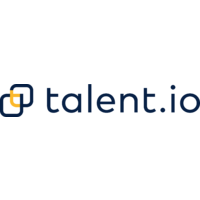 Visit the profile
Meet Tu, Client Executive
Meet Tu, Client Executive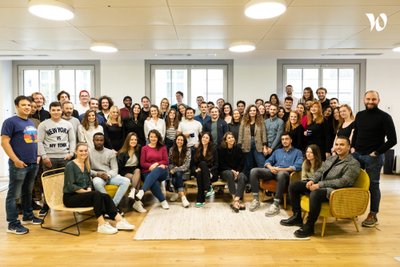 Meet Joanna, Marketing Manager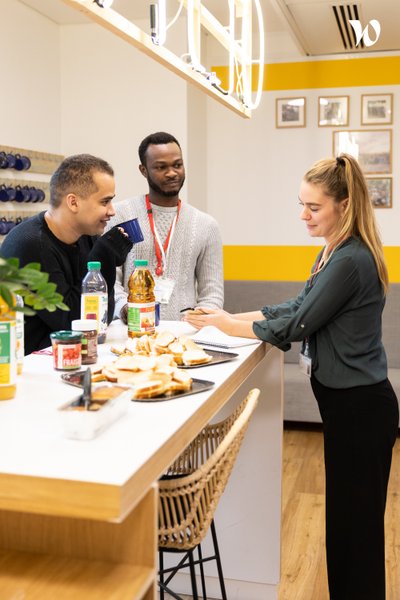 Job description
Our 16 people engineering team is growing and facing many exciting projects to keep developing our service, and remain #1 on the Tech Recruitment Market in Europe. We are looking for a team leader to coach and empower one of our 3 developer teams responsible for building the products and tools that help recruiters and candidates connect with each other.
Your responsibilities:
People: You will coach your direct reports on all the aspects of their work (technical, project, mentoring, etc.) and ensure that they are engaged, productive and nurtured. You will be responsible for hiring, onboarding, guiding, evaluating performance and retaining our developers.
Delivery: You will work closely with your team members and the product team to ensure we deliver value to our users efficiently while maintaining a healthy level of technical debt.
Technical expertise: You will work with the team to promote and grow high-quality standards and help implement them across our development team. You will also provide guidance to solve technical challenges.
Continuous improvement: You will identify bottlenecks and continuously iterate to build a more functional and efficient team.
Vision: You will work closely with senior leadership to help shape the future of the engineering team.
Why should you apply?
Meaningful business challenges: we have big ambitions for talent.io products in 2023 and your job will be to coach the team to help to connect developers to their dream job and power the tech innovations of tomorrow.
Key moment in our team evolution: Our intention is to double our team size this year, and you will join our organisation at this inflexion point. You will have a direct impact on our organisation's capacity to innovate by assembling a new team with the support of the management team.
Healthy team values: We pride ourselves in an open and supportive setting that promotes diversity. We cultivate a positive environment without compromising on our high level of expectations for what we deliver.
Remote-first: The company has developed an environment that is attractive to both people who enjoy a comfortable office, or who prefer to work from their home.
Elevate your management skills: You will get to learn the management practices that make talent.io's Engineering team a delightful place for engineers. We have developed an expertise to maintain a high level of engagement from all our teams.
Who are we looking for?
Adaptive Leadership style: You are thrilled to make your teammates successful and your main leadership style revolves around coaching, empowerment, empathy and candour. You adapt your approach to the people and situations at hand.
Business drive: You understand the balance between speed and perfection and are mindful of over-engineering solutions.
Problem-solving: You focus your attention on substantial problems that need solving and find solutions that are specifically tailored.
Technical proficiency: While you will not be expected to push code to production regularly, we believe occasional pair coding with team members for coaching purposes is important.
Learning mindset: You believe that there is always something to learn and improve, and that any experience is an opportunity to reflect.
System thinking: You apply a holistic approach to systems and challenges and can communicate about the different parts and how they relate to one another.
Requirements
5+ years in a development team
3+ years leading a team of 5+ people
Strong communication skills in English
Experience in a start up, scale up, or any fast-paced environment is a plus
Experience in web development is a plus
Ruby on Rails and ReactJS professional experience is a plus
Recruitment process
An initial call with Ben, our Head of Engineering, to mutually assess whether there may indeed be a good fit
A video technical interview, with one of our Engineering Manager
An interview with your future manager, Ben, to dive into the details of your future job
A chat with one team member
A chat with one Engineering Manager
A People & Culture interview
Reference check
You receive your offer!
🌱 Note that talent.io embraces diversity and equal opportunity in a serious way. We are committed to building a team that represents a variety of backgrounds, perspectives, and skills. The more inclusive we are, the better our work will be.
This job is open to people with disabilities, we encourage everyone to apply.
Questions and answers about the offer
Add to favorites

Share on Twitter

Share on Facebook

Share on LinkedIn