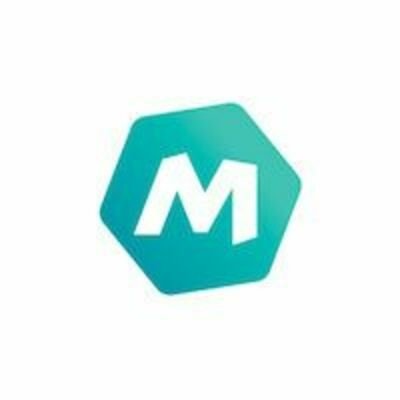 ManoMano
Senior Product Manager - Search & Browse (W/M)
Permanent contract

 

Education:

Not specified

Experience:

Not specified
The company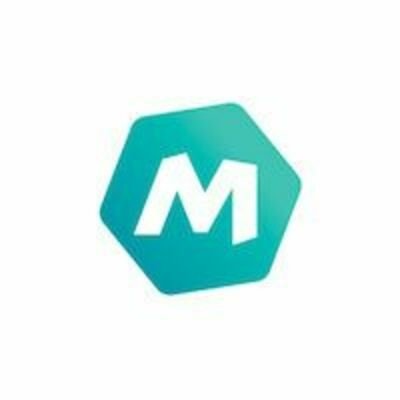 ManoMano
E-commerce

From 250 to 2000 employees
The job
Senior Product Manager - Search & Browse (W/M)
Permanent contract

 

Education:

Not specified

Experience:

Not specified
Who are they?
Launched in 2013 and following 8 years of strong growth, French Home Improvement tech company ManoMano seems unstoppable!
Thanks to the success of our fundraising (300 million euros so far), we now have more than 530 Manas & Manos located across our 3 offices: Paris, Bordeaux and Barcelona.
Our business platforms are represented in 6 countries: France, Belgium, Italy, Spain, UK and Germany. They carry over 4 million products and work with more than 3,000 sellers highly selected.
Proud to be part of the Next 40 since 2019 (Top 40 French startups), we have the objective to reinvent the Home Improvement experience by providing customers a one stop shop solution for easy access to online tips, products and innovative services.
More than anything, joining ManoMano presents a fantastic personal experience, where global projects and core values are underpinned by individual skills.
Our camaraderie, efficiency and employee-focused mindset (particularly important to us!) have led ManoMano to become renowned for the optimal working conditions it provides.
Have a look at our Blog : https://medium.com/manomano-tech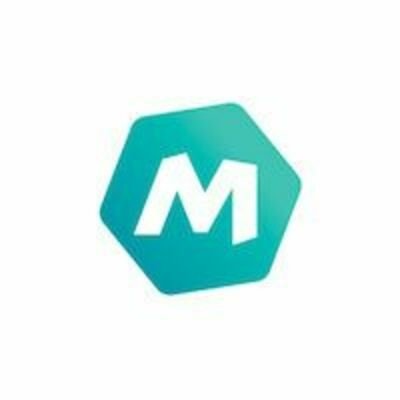 Visit the profile
Christian et Philippe, co fondateurs

Rencontrez Fabien, Head of Security
Job description
OUR COMPANY CULTURE 💙
People are at the heart of ManoMano's culture around our 3 core values : boldness, ingenuity and responsibility. 
TEAM and Contexte
As Senior Product Manager - Search & Browse Experience, you will be responsible for delivering the product vision on a key journey of an ecommerce platform: from the search engine, starting point of customer journey and driving an important volume of sales activity, to the listings where customers will browse our catalog.
Your actions will directly impact ManoMano's bottom line and profitability, helping secure the future of the company. Thanks to your work, users on the platform will find precisely what they wanted or discover products they hadn't thought of before and seize exclusive deals — in a word: you will be at the heart of the customer journey, feel the excitement of online shopping.
YOUR DAY TO DAY RESPONSIBILITIES
This job has been tailored for you if some (not all!) of the following examples resonate with you (examples > pick some from the list)
To analyze, design and develop new features with a high level of quality.
To learn through the sharing of good practices.
To ensure optimal test coverage.
To work in CI/CD.
To follow your metrics in order to improve the product during the next iterations.
etc…
Your main missions will consist in
1 - Product strategy & analysis
Listen to the users
Understand the problem space of the feature team and get a deep knowledge of our customers (work with User Research, Data Science and Business teams)
Gather, treat and prioritize all the information (qualitative and quantitative) you may receive in order to translate them into opportunities and product vision.
Work with the group PM to build a roadmap that would help ManoMano's customers solve most important problems and increase ManoMano's growth.
2 - Product delivery
Ensure the correct delivery of your feature team (pace of delivery, quality of delivery).
Animate demos of your team to foster a continuous improvement culture
Be obsessed by the impact of the features you ship through A/B testing, behavioral data, etc. and generate insights about your product (with data and user researchers' help)
Understand and anticipate technical issues and be able to challenge dev teams.
3 - Communicate and share your work
Work hand-in-hand with business owners in order to inform them about progress made by the team and identify impactful opportunities that could be added to your team's backlog.
Work with other teams and PM in order to ensure dependencies are known and tackled
Communicate in a timely manner with your Group PM and Product Director about important information, alerts, etc. Ask for help everytime you need it, and be a fast learner
MUST HAVE Skills & abilities which are non negotiable (not more than 5)
5  years experience minimum as a PM, ideally in an ecommerce or a marketplace environment on browsing and relevancy topics. 
Extensive experience as an e-merchandising, CRO consultant or as a client success manager for a Search solutions provider will be considered
You have an analytical mindset and already have worked with tools like Amplitude, Google Analytics, Content Square, …
You are comfortable with ab testing protocols and discussing advanced analytics with Data Science colleagues
You understand the fundamentals of site search and have experience with solutions like Algolia, ElasticSearch, SolR…
You are kind, thoughtful and have a natural ability to get things done.
You handle ambiguity, complexity and interdependencies in an organized, prioritized and structured way.
You have a doer mindset & thrive in a startup environment growing (fast).
You have intuition and empathy, towards the users of your features, towards your colleagues.
You have great communication and interpersonal skills.
We often say about you that you're an analytical and "customer centric" person. You believe that data should help drive your product strategy.
You are eager to learn, humble in your knowledge and are willing to go the extra mile to master technical concepts when they serve your goals.
Your English is strong and you are comfortable in discussing technical topics.
NICE TO HAVE Skills & abilities which are nice to have rather than must haves
You have already worked in an ecommerce company, started your own company or know at least the marketplace/platform model.
You have already worked with search solutions (ideally Algolia)
You have knowledge on basic to advanced data products and tools (AB testings, Qlik, ML)
You love DIY and want to profoundly play a role in the reinvention of this market.
BENEFITS & PERKS
Fast growing start-up environment
international (20+ nationalities) & agile company
Sponsorings to external conferences - organisation of internal and external Meetups
Crafternoons every Thursday afternoon (share your knowledges, learn from others)
Swile card for lunch
60% company medical insurance
7 weeks of paid vacation
Work location: office, hybrid or full remote, it's up to you
Parenthood
Amazing work environment in Paris 17th, Bordeaux & Barcelona
Attractive salary (package)
Mac, PC or Linux: it's up to you!
At ManoMano we are dedicated to building an inclusive and diverse workforce where each individual can grow. 
We respect and value the richness of varied cultures, perspectives, skills and experiences within our teams which is why we are looking for talented people from all backgrounds.
The information collected on this form is recorded in a file used by ManoMano - Colibri SAS so that we can process your application.   
The data is kept for 2 years from the date of your application. You can access your data, rectify it, request its deletion or exercise your right to limit the processing of your data. You can also exercise your right to the portability of your data. Consult the cnil.fr website for more information on your rights. 
To exercise these rights or if you have any questions about the processing of your data under this scheme, you can contact our data protection officer by writing to dpo@manomano.com.  
If, after having contacted us, you feel that your "Data Protection" rights have not been respected, you may submit a complaint to the CNIL.
Questions and answers about the offer
Share on LinkedIn

Share on Facebook

Share on Twitter