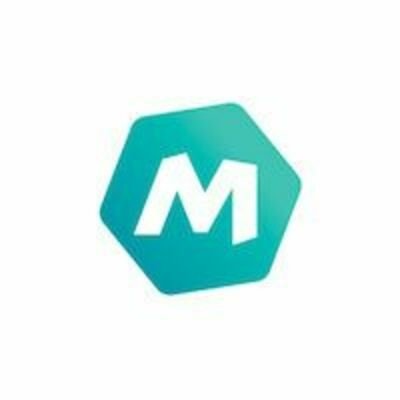 ManoMano
Operations Planning Analyst - Internship (M/W)
Internship

 

Education:

Not specified

Experience:

Not specified
The company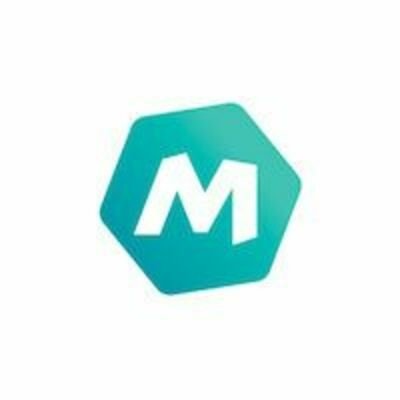 ManoMano
E-commerce

From 250 to 2000 employees
The job
Operations Planning Analyst - Internship (M/W)
Internship

 

Education:

Not specified

Experience:

Not specified
Who are they?
Launched in 2013 and following 8 years of strong growth, French Home Improvement tech company ManoMano seems unstoppable!
Thanks to the success of our fundraising (300 million euros so far), we now have more than 530 Manas & Manos located across our 3 offices: Paris, Bordeaux and Barcelona.
Our business platforms are represented in 6 countries: France, Belgium, Italy, Spain, UK and Germany. They carry over 4 million products and work with more than 3,000 sellers highly selected.
Proud to be part of the Next 40 since 2019 (Top 40 French startups), we have the objective to reinvent the Home Improvement experience by providing customers a one stop shop solution for easy access to online tips, products and innovative services.
More than anything, joining ManoMano presents a fantastic personal experience, where global projects and core values are underpinned by individual skills.
Our camaraderie, efficiency and employee-focused mindset (particularly important to us!) have led ManoMano to become renowned for the optimal working conditions it provides.
Have a look at our Blog : https://medium.com/manomano-tech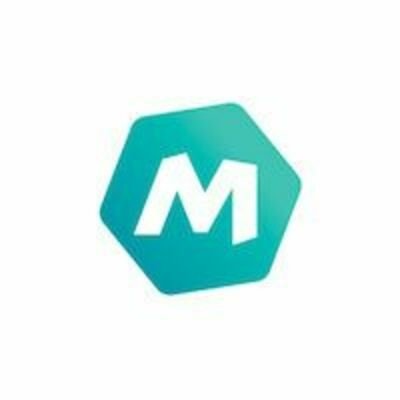 Visit the profile
Christian et Philippe, co fondateurs

Rencontrez Fabien, Head of Security
Job description
OUR COMPANY CULTURE 💙
People are at the heart of ManoMano's culture around our 3 core values : boldness, ingenuity and responsibility. 
ManoMano's priority is to deliver excellent Customer Experience and aim to become a leader in this area. To reach this objective, we seek to deliver an irreproachable service, particularly thanks to an innovative and optimized Customer and Seller Support. 
Inside the 'Customer Service & Seller Support Operations' team, the Planification team is transversal to the organization, tackling issues for different teams from Customer Service & Seller Support to Presales advice. Our role is to build a strategic plan, set objectives, and monitor the costs and operational performance.
The Planning Analyst will be actively participating in both the strategic and the tactical plans of the Customer Service and Seller Support (CSS), providing insights, both building structural analyses and ad-hoc data investigations.
The core focus of the mission will be to ensure and to complete the review of the planning processes for the Customer Service team. He/She will cover the whole process from the forecast of the volume that will be received across all channels to the quantitative delivery performance in treating those contacts. 
The successful candidate will support the two planners, and will be participating in:
* Improving the forecasting methodologies for the volumes of contacts of all platforms/channels (working with our Data Science dept.) using the latest insights from the Quality programs for Resolution & Contact Rate
* Following up the performance with external outsourcing partners to measure accuracy and suggest corrective actions when necessary
* Building solid relationships with key stakeholders from the Data and the Tools teams to optimize transversal synergies from data to processes and operational performance
* Supporting the Customer Service team with delivery performance analysis to improve daily operations monitoring (occupancy, productivity, average handling time, first contact resolution, …)
* Participating in implementation project regarding a new ticketing solution for CS and ensuring that contacts forecast model is maintained as well as agent performance monitoring: change management, data reconciliation,process mapping, … in order to maintain a high level of monitoring and measurement during the testing, transition and roll out 
Your main responsibilities will include:
- Build automated performance dashboards to support and guide decision making 
- Conduct ad-hoc deep-dive analysis of KPIs with qualitative feedback on past performances (sales and customer contacts gaps root causes)
- Attend weekly meetings with CS teams to update on performance and draw recommendations to both internal stakeholders and external partners
- Provide Operations teams with tools to track and improve forecast accuracy, understand the staff productivity and improve our forecast parameters
- Create a strong relationship with Data engineering and Operations teams 
- Accountability for data precision and provide exception reports to raise data issues
- Actively participate in transversal strategic projects (onboarding new external partners, new treatment tool implementation, etc...)
Requirements:
- Enrolled in a top Engineering or Business school, with a first significant experience in data/reporting and/or forecasting, ideally within a customer service, fast paced digital environment or outsourcing call center  
- Fluency in French and English
- A passion for data analysis, data visualization, reporting & optimization, with the ability to synthesize and explain your analyses
- Know how to design and implement new processes with measurable impact 
- A strong analytical & detail-oriented mindset to identify solutions & success factors
- Full autonomy in problem-solving
- Mastering (or willingness to master) SQL, Qlik and/or an omnichannel contact center solution (Zendesk, SalesForce, FreshDesk, …)
At ManoMano we are dedicated to building an inclusive and diverse workforce where each individual can grow. 
We respect and value the richness of varied cultures, perspectives, skills and experiences within our teams which is why we are looking for talented people from all backgrounds.
The information collected on this form is recorded in a file used by ManoMano - Colibri SAS so that we can process your application.   
The data is kept for 2 years from the date of your application. You can access your data, rectify it, request its deletion or exercise your right to limit the processing of your data. You can also exercise your right to the portability of your data. Consult the cnil.fr website for more information on your rights. 
To exercise these rights or if you have any questions about the processing of your data under this scheme, you can contact our data protection officer by writing to dpo@manomano.com.  
If, after having contacted us, you feel that your "Data Protection" rights have not been respected, you may submit a complaint to the CNIL.
Questions and answers about the offer
Share on LinkedIn

Share on Facebook

Share on Twitter
Other Data Analysis listings
These job openings might interest you!
Malt

Internship

Paris

Partial remote authorized
See all job openings