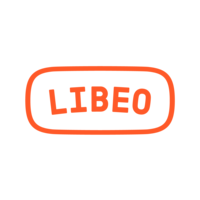 Libeo
Responsable Administratif et Financier Junior - Stage de fin d'étude / de césure
Internship

 

Paris

Partial remote authorized

Master's Degree
The company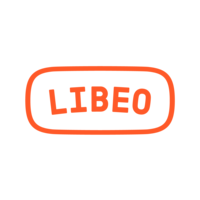 Libeo
FinTech / InsurTech, SaaS / Cloud Services, Finance

From 50 to 250 employees
The job
Responsable Administratif et Financier Junior - Stage de fin d'étude / de césure
Internship

 

Paris

Partial remote authorized

Master's Degree
Qui sont-ils ?
Libeo is the leader of payment between small and medium-sized companies in France and Europe.
We allow entrepreneurs to pay all their supplier invoices in one click without an IBAN and without having to connect to their bank.
And thus give them back the time to focus on what really matters to them.
In 3 years, Libeo has been a huge success:
Already 150,000 companies in the Libeo network.
26M(Є) raised.
International investors with solid fintech experience.
A team of 150 people.
A technology that we are the only one to offer in Europe.
Our values:
Learning by doing:
In our team, we strive for excellence every day. The way we avoid it is by constantly asking ourselves the question, "Can I do better?"

Be impactful every day!:
What I produce has an impact on Libeo, the product, the customers and the team. I create value every day.

Moving forward together in a joyful spirit:
At Libeo, we are first and foremost a close-knit team that thrives on making progress together.
Our team spirit ensures that we build on each other's strengths and trust each other as Libeo continues its rapid growth, all the while having fun and being passionate about what we do.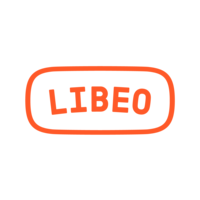 Visiter le profil
Rencontrez Pierre, Co-fondateur & CEO
Rencontrez Sammy, Lead Developper
Rencontrez Lucas, Head of Operations
Descriptif du poste
Requirements
Stage de 6 mois (avec offre de CDI possible à l'issue du stage) :
En tant que Responsable Administratif et Financier Junior, tu travailleras directement avec notre VP Finance sur la gestion au quotidien de l'ensemble des sujets financiers, administratifs et comptables de Libeo.
Tes missions récurrentes comprendront notamment :
- Le pilotage du processus de clôture mensuelle et de reporting analytique avec notre expert-comptable.
- La mise à jour et l'amélioration des reportings financiers mensuels, ainsi que le rapprochement réalisé/budget.
- La mise en place de nouveaux process et outils pour structurer la fonction Finance.
- La réponse aux questions de nos collègues des différentes équipes sur tous les sujets financiers.
Cette liste n'est pas exhaustive et sera susceptible d'évoluer durant ta mission. De plus, toutes tes idées d'amélioration et d'optimisation seront valorisées et tu seras encouragé à les mettre en œuvre.
Pourquoi nous rejoindre ?
- Un poste stratégique dans une start-up en pleine croissance.
- L'opportunité de rejoindre l'une des start-ups B2B les plus prometteuses en Europe.
- Un environnement dynamique où tout va à 200 à l'heure.
- L'occasion d'enrichir ses connaissances sur le fonctionnement d'une start-up grâce à des missions transverses impliquant l'ensemble des équipes.
- La possibilité de travailler sur des sujets variés et de progresser rapidement.
- Une équipe où règnent bonne ambiance et bienveillance.
- Un cadre de travail exceptionnel en plein centre de Paris et la possibilité de faire du télétravail.
Le processus de recrutement :
- Entretien visio RH.
- Entretien avec Bertrand, notre VP Finance.
- Case study financier.
- Cultural fit interview.
Ce poste est fait pour toi si :
- Formation supérieure en École de Commerce / Ingénieurs (Bac +5).
- Une première expérience en contrôle de gestion (apprentissage, stage) sera particulièrement appréciée.
- Esprit entrepreneurial, analytique, forte autonomie et agilité.
- Tu fais preuve de curiosité et de proactivité.
- Tu es organisé, rigoureux et méthodique.

- Tu aimes le challenge et trouve une grande satisfaction dans la résolution de problèmes
- Tu as un vrai esprit d'équipe.
Date de début : décembre 2022 / janvier 2023.
Durée : 6 mois minimum.
Benefits
* Rémunération brute : selon expérience.
* Possibilité d'embauche à l'issue du stage.
* Avantages : 50% de ton abonnement transports IDF + tickets resto (Swile).
Questions et réponses sur l'offre
Share on LinkedIn

Share on Facebook

Share on Twitter