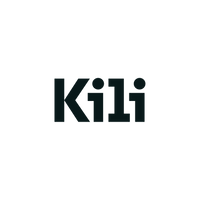 Kili Technology
Front-End Developer Intern/Apprentice
Internship

 

Paris

Partial remote authorized
The company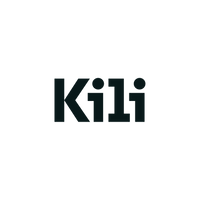 Kili Technology
Artificial Intelligence / Machine Learning

From 50 to 250 employees
The job
Front-End Developer Intern/Apprentice
Internship

 

Paris

Partial remote authorized
Who are they?
Their mission at Kili is to help companies to industrialize its AI projects into production and to build AI that matters.
Launched in 2018 by a seasoned entrepreneur and an AI expert, Kili has the ambition to become the simplest and the most versatile data annotation tool in the market. The company has helped Fortune 500 companies (Crédit Agricole, Carrefour, Bureau Veritas..) and also scale-ups (VitaDX, Jellysmack..) to speed up their AI into production.
The company secured over $30 million from tier 1 VCs (Serena Capital, Headline, Balderton) with support from top business angels (CEO Algolia, CEO Datadog, and others..). Therefore, Kili is on its way to scale up aggressively to the global market with the best data annotation solution.
Job description
ABOUT US
According to Gartner, 80% of AI projects never reach deployment. Kili helps organisations address this problem with a data-centric approach to AI.
Our complete data-centric AI training platform empowers organisations such as SAP, Airbus and Capgemini to transition from "big data" to "good data". This approach fuels their AI projects with enhanced quality, accelerated go-to-production cycles and stronger transparency.
The company secured over $30 million from tier 1 VCs (Serena Capital, Headline, Balderton) and support from top business angels (CEO Algolia, CEO Datadog, and others..). We are on our way to become a leading player in the field of AI.
At Kili it is key to ensure an environment where all our talents feel empowered to create and take risks together. Our goal is to foster our culture based on care, honesty, curiosity while being ambitious.
We are looking for a Front End Developer Intern/Apprentice to join our dynamic Marketing team in France.
ABOUT THE ROLE
As a front-end developer in the Marketing team, you will have three objectives:
Develop and deliver front-end improvements to our website
Work on the design of all the content that is produced by the Marketing team such as white papers, e-books, and other types of written or visual content
Learn and develop your coding skills in a strong Business oriented environment
You'll work directly with our content manager and the Marketing team, and will report to the Head of Brand.
To offer you the best environment to learn and succeed, you will also be supported by one of our front-end developers.
The scope of your actions will cover North America & Western Europe.
Key Responsibilities
Understand and collaborate with our website manager to execute our technical roadmap
Design mockups for our current and new website pages
Develop and integrate new website modules to execute the mockups
Design white paper and ebooks templates
Format all content formats produced by our team
Design & prepare the branding of our events
ABOUT YOU
We are looking for a front-end developer with a two-edge sword: to be our marketing web designer as well as our content designer. This means that we are looking for a creative person with a solid skill set in front-end development as well as content design. We're looking for somebody that is very hands-on, is creative in both their proposals and their execution.
If you find yourself in this description, this role is for you!
You have/you are :
Background in front-end development (ReactJS & Javascript)
A strong judge of visual appeal and of UX and UI norms
A good experience is the Adobe Suite necessary to format text and image based assets
Entrepreneurial, you dream big and are not afraid to build the future from scratch
You are creative and not afraid to accept challenges
Team player, you enjoy interacting with your peers
Autonomous, you have excellent problem-solving skills
You are fluent in English
What we offer :
The opportunity to work in an international and friendly work environment
Flexible work organization and access to remote work
Afterworks and 2 off-sites per year
Kili is an Equal Opportunity Employer. All qualified applicants will receive consideration for employment without regard to race, sex, gender, sexual orientation, age, colour, religion, national origin, protected veteran status or on the basis of disability.
Applying at Kili is also the opportunity to access a broader network. Should we not proceed with a job offer, we would be pleased to refer you to the Talent Club. The talent club was created by Serena and aims at offering talents great opportunities in innovative companies (Dataiku, Malt, Libeo…)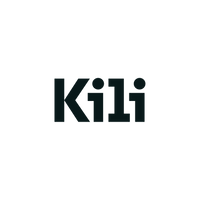 Kili Technology
Interested in this offer?
Apply
Questions and answers about the offer
Share on LinkedIn

Share on Facebook

Share on Twitter