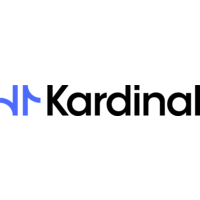 Kardinal
Senior UX Designer
Permanent contract

 

Paris

Partial remote authorized

PhD

> 5 years
The company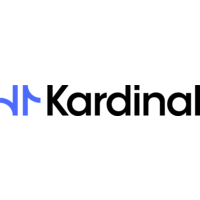 Kardinal
Software, Artificial Intelligence / Machine Learning, Logistics, Shipping and Ground Transport, SaaS / Cloud Services, Big Data

From 15 to 50 employees
The job
Senior UX Designer
Permanent contract

 

Paris

Partial remote authorized

PhD

> 5 years
Qui sont-ils ?
Created in 2019, Kardinal empowers logistics' actors with an innovative tour optimization technology. Our ambition ? Disrupt the last mile delivery through a flexible and dynamic tool designed for supply chain operations. More than necessary in an era where demands explodes through e-commerce.
Using our solution, transportation companies can optimize their fleet management. Kardinal reduces travel distances and empty journeys while improving the reliability of customers' time windows. In addition, we mitigate operations stress : the advantages of our solution are substantial and head towards a more sustainable and environment-friendly logistic.
Joining Kardinal also means being part of a group of passionate people where every opinion matter and successes are shared.
Descriptif du poste
Contexte 🧩
Avec comme objectif de mieux appréhender et de faire évoluer son produit, Kardinal a récemment et consciemment décidé de construire son produit en basant son approche sur des outcomes identifiés (ce sont les retours utilisateurs qui nous permettent de découvrir les opportunités sur lesquelles nous travaillerons demain).
Mission 🎯
Il vous sera ainsi demandé de maitriser la méthode de Design Thinking EDIPT (Empathize, Define, Ideate, Prototype & Test) et d'en assurer les aspects principaux suivants via une approche de discovery en continu autour d'un produit complexe et ultra stimulant :
Assimiler l'environnement de Kardinal et être capable de contribuer aux produits d'ici la fin du 1er mois.
Apprendre et maitriser notre Design System d'ici la fin du 2ème mois.
Assimiler le process de discovery continu d'ici la fin du 2ème mois.
Mettre au point et participer aux sessions de user surveys, interviews & tests.
Fournir des prototypes low & high fidelity en fonction du degré de discovery d'une opportunité.
Etre capable d'identifier quand vous êtes bloqué(e) et avez besoin d'aide (nous sommes une équipe, no shame! 🙂)
Faire preuve d'autonomie, d'écoute et de résilience dans l'accomplissement des challenges qui vous sont présentés.
Profil recherché
Compétences 🔬
Softwares
Figma (maitrise)
Suite Adobe (optionnel)
Hard Skills
User interviews
User testings
Prototyping
Interface Design (optionnel)
Vous maîtrisez l'anglais à l'écrit comme à l'oral
Soft Skills
Bienveillance
Volonté
Autonomie
Résilience
Empathie
Conditions 🕶
Salaire prévu : à partir de 60K + selon seniorité
Bureaux parisiens dans un quartier dynamique (entre Clichy et Saint-Lazare)
Travail en remote partiel possible (2 à 3 jours / semaine)
Carte déjeuner Swile
"Pizza Friday" :)
Déroulement des entretiens
Le Recrutement se déroule en 3 étapes :
Premier contact téléphonique ou visio avec notre Talent Acquisition Manager (Thomas)
Test technique puis échange de débrief et présentation avec notre Lead Product Design (Fabrice)
Le Welcome : entretien final avec l'un des fondateurs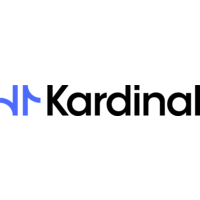 Kardinal
Interested in this offer?
Questions et réponses sur l'offre
Add to favorites

Share on Twitter

Share on Facebook

Share on LinkedIn