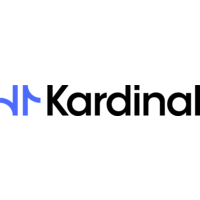 Kardinal
Senior Operations Research Engineer
Permanent contract

 

Salary between €50K and €80K

Paris

PhD

> 5 years
The company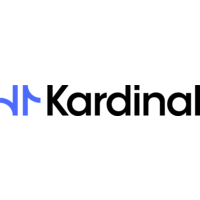 Kardinal
Software, Artificial Intelligence / Machine Learning, Logistics, Shipping and Ground Transport, SaaS / Cloud Services, Big Data

From 15 to 50 employees
The job
Senior Operations Research Engineer
Permanent contract

 

Salary between €50K and €80K

Paris

PhD

> 5 years
Qui sont-ils ?
Created in 2019, Kardinal empowers logistics' actors with an innovative tour optimization technology. Our ambition ? Disrupt the last mile delivery through a flexible and dynamic tool designed for supply chain operations. More than necessary in an era where demands explodes through e-commerce.
Using our solution, transportation companies can optimize their fleet management. Kardinal reduces travel distances and empty journeys while improving the reliability of customers' time windows. In addition, we mitigate operations stress : the advantages of our solution are substantial and head towards a more sustainable and environment-friendly logistic.
Joining Kardinal also means being part of a group of passionate people where every opinion matter and successes are shared.
Descriptif du poste
Mission
Apporter votre expérience en concevant et lançant en productions des solutions liées à la Recherche Opérationnel
Produire un code hautement durable, lisible et aisément compréhensible
Encadrer et former des développeurs moins expérimentés à travers le mentoring et peer programing
Aider à concevoir l'organisation R&D qui nous permet notre innovation continue
Permettre à nos clients de trouver la solution d'optimisation la plus adaptée à leurs besoin, à travers la conception de nos API et solvers
Objectifs visés
Etre capable de contribuer au produit d'ici la fin du 1er mois
Apprendre, maitriser et contribuer aux guidelines d'ici la fin du 1er mois
Assimiler le process de développement produit d'ici la fin du 1er mois
Maitriser notre stack technique (rust, golang, redis) d'ici la fin du 2ème mois
Avoir moins de 10 % de votre code modifier par le peer review d'ici la fin de la période d'essai
Etre capable de challenge nos process et notre organisation
Montrer votre résilience dans l'accomplissement des challenges proposés
Profil recherché
Hard Skills
Expertise en Recherche Opérationnelle
Expertise en Software Design (connaissance de Rust est un plus)
Avoir contribué à de multiples itérations R&D
Avoir lancé des travaux de R&D qui ont été utilisés en production
Etat d'esprit de développement Agile
Soft Skills
Honnêteté
Volonté
Resilience
Empathie
Déroulement des entretiens
Conditions
salaire prévu: 50 - 80k, ouvert selon profil
Bureaux parisiens dans un quartier dynamique (entre Clichy et Saint-Lazare)
Travail en remote partiel possible (2 à 3 jours / semaine)
Carte Swile
"Pizza Friday" et afterworks réguliers :)
Process de Recrutement
Le Recrutement se déroule en 3 étapes:
Premier contact téléphonique ou visio avec notre Talent Acquisition Manager (Thomas)
Test technique puis échange de débrief et présentation avec notre CTO (Hugo)
Le Welcome: entretien final avec l'un des fondateurs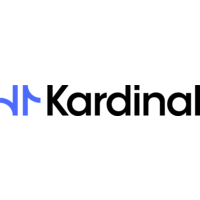 Kardinal
Interested in this offer?
Questions et réponses sur l'offre
Add to favorites

Share on Twitter

Share on Facebook

Share on LinkedIn