The company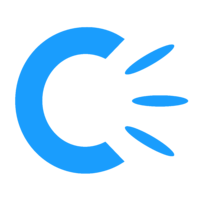 Critizr
This position was filled!
About
Critizr is one of the European leaders of Feedback Management Platforms. Our solution allows large retail companies (Food, banking, optics, cinema, DIY …) to improve the customer experience and satisfaction.
Our starting point is simple: among all the collaborators of a company, it is the store Managers who are in the best position to understand and improve the customer experience. By giving them the tools to listen and converse with them, we give them the keys to customer satisfaction. In other words, the customer experience is a local matter.
Today, our solution is deployed in 30,000 establishments, from 20 different industries (Carrefour, Monoprix, Atol, Pathé Gaumont, Nocibe ..).
After 7 years of existence, a presence in more than 30 countries in the world and a fundraising of 15 million euros in September 2019, we have the ambition to overcome the European market and very quickly become a worldwide leader.
To reach these objectives and enlarge our beautiful team of 80 people, we are recruiting new talents, passionate, ambitious and entrepreneurs.
Joining Critizr is also, and above all, joining a human and challenging adventure, where the qualities of each carry a common project and values. Sharing, efficiency and kindness (very important to us!) Allow optimal working conditions.
If you have read this far, and are intrigued by the adventure, don't hesitate, apply to join us today!
Job description
Critizr is one of the fastest-growing, most exciting tech start-ups operating today. We have offices in London, Paris and Lille, and backing from some of the world's best venture capital firms. We have clients in more than 30 countries.
Critizr provides a SaaS solution which enables retailers and brands to put the customer at the heart of their business, starting from their local teams. Today, thousands of retail professionals use Critizr to understand and engage in conversations with their local customers across all channels. 
Our primary investors, including 83North, have an impressive track record of investment including companies like AirBnB, DropBox, Zendesk, LinkedIn, Mirakl, JustEat, Facebook. We currently employ over 80 people, and our team has been doubling year over year. 
Joining Critizr is also, and above all, joining a human and challenging adventure, where the qualities of each carry a common project and values. Sharing, efficiency and kindness (very important to us!) Allow optimal working conditions.
We are looking for our HR Ops Specialist who is in charge of managing the employment documentation of our people from administrative procedures to requests management, implementing and maintaining our HRIS, supporting labor relations and playing a key part in our people's well-being.
The HR Ops Specialist handles the employees' work life, from day one to the day they leave. 
We are creating the HR Ops Specialist position to better structure our HR actions and accompany our company as it grows and onboards employees in several countries.
RESPONSIBILITIES
In this role, your fields of responsibility will be:
Payroll, Benefits & Perks
- Be responsible for accurate execution of country payrolls by working closely with payroll vendors in a timely manner
- Be the main point of contact for day-to-day payroll operations, employee payroll related issues, and questions concerning the payroll tools and processes as well as issues relating to local authorities
- Work with the Finance team to prepare monthly payroll reconciliations, journal and accrual reports
- Ensure compliance with statutory regulations and legal and tax requirements, advise on specific law updates for a country
- Manage payroll specific queries from employees and managers
- Handle local perks and benefits in the countries (Health insurance, pension schemes, meal vouchers, allowances, etc.) and provide the appropriate documentation to make them transparent to the employees and part of our employer branding strategy
- Contribute to improving employees' well-being
HR Administration and reporting
- Handle employees' personal files: administrative management from day one to last day (contracts of employment, amendments, declarations to the labor administrations, certificates and attestations, paid leaves, non-attendance and sick leaves, occupational medicine,  residence permits and visa follow-up, etc.)
- Ensure the accuracy of the human resources processes and policies
- Manage the reporting and the dashboards of the People department
- Contribute to HR communications
Labor Relations (France)
- Prepare works council meetings: drawing up and communicating the agenda, monitoring documentation, producing and updating mandatory documentation (BDES, DUER, etc.)
- Monitor of delegation hours of elected members
- Control of the effectiveness of compulsory postings
HRIS
- Work on automating processes where possible to gain in efficiency and transparency
- Contribute to designing our HRIS structure and identifying the relevant Saas solutions to facilitating the access to their data for our managers and employees
- Manage the implementation, training and communications of any new HR Saas solution 
DESIRED EDUCATION & EXPERIENCE
We're looking for someone with:
Previous HR Operations experience in at least France and UK
Payroll management expertise
Strong analytical, project management and problem solving skills
Detail-oriented & data-driven mindset with excellent organisation skills
Great knowledge of implementing, managing and integrating different HR systems & tools
Great Place To Work programs deployment experience
An experience with the following is a plus: Payfit, Swile, TeamTailor, Elevo, Confluence
OTHER REQUIREMENTS
You are versatile, independent and adaptable.
You are naturally curious and always strive to learn new things.
You know how to respond effectively to the most sensitive issues and to maintain confidentiality
You have excellent interpersonal skills.
You have excellent problem-solving skills, you are intuitive and analytical.
You are the type of person who can think big, do things and have fun.
You have strong French and English oral and written communication skills to communicate clearly with people in several countries
You know when and how to say no
REPORTING LINE
Reports to the VP of Human Resources
WHAT CRITIZR OFFERS YOU
A front-row seat with a company that is changing the way multiple industries do business, thanks to a best-in-class product and exponential growth
A great and diverse team of professionals who are talented, fun, supportive, open, communicative and who you can learn from and share with
Fun and challenging working environment with significant opportunities for career growth and development (Did you know we're ranked in top 100 of EU tech start-ups?)
An international environment
Attractive salary package including excellent pension, health insurance and life insurance
Open and inclusive working environment including flexible hours and parent-friendly options
Meet the team
This content is blocked
Youtube cookies are required to show you this content
Questions and answers about the offer
Add to favorites

Share on Twitter

Share on Facebook

Share on LinkedIn