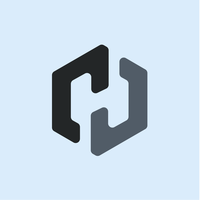 Coinhouse
Operational Excellence & Quality Manager (H/F)
Permanent contract

 

Paris

Partial remote authorized

> 5 years
The company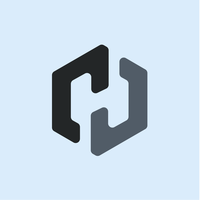 Coinhouse
FinTech / InsurTech

From 50 to 250 employees
The job
Operational Excellence & Quality Manager (H/F)
Permanent contract

 

Paris

Partial remote authorized

> 5 years
Who are they?
Coinhouse est la plateforme de référence en France et en Europe des services sur les crypto-actifs (Bitcoin, Ethereum, …).
Ils permettent à une clientèle de particuliers et d'entreprises de diversifier leurs investissements avec de nouveaux actifs, simplement et en toute sécurité, d'accéder à des conseils et de les conserver dans des systèmes ultra sécurisés. Avec une équipe de plus de 40 salariés, des investisseurs de renom, Coinhouse est la Fintech des cryptos qui transforme le système bancaire et financier traditionnel avec la technologie Blockchain.
Coinhouse est enregistrée auprès de l'Autorité des Marchés Financiers pour ses activités. La société est basée à Paris, France (siège) et au Luxembourg.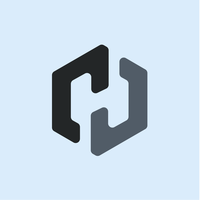 Visit the profile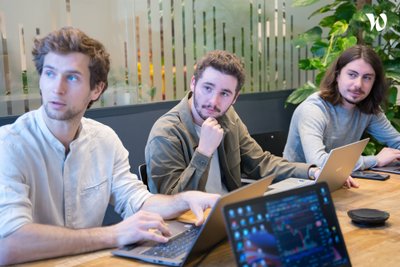 Rencontrez Marie, Talent Acquisition
Rencontrez Dorian, Compliance Officer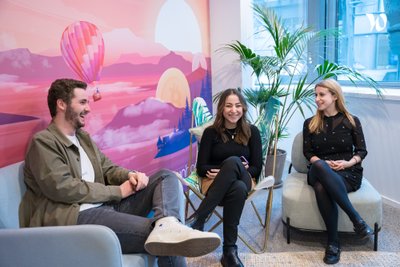 Job description
Welcome to Coinhouse, the easiest crypto app on the market!
Bridging between the blockchain ecosystem and the traditional finance world, Coinhouse creates trust in this ecosystem. Our mission is to empowers our users, individuals and businesses alike, to simply and securely invest in the crypto market as well as to keep their assets safe.
Joining Coinhouse means embarking on an exhilarating adventure, joining a real family of people passionate about crypto-assets, the benefits of decentralization and the creation of digital trust. The most important thing is to be curious, have a thirst for learning, and be willing to join a growing startup in a totally new industry!
We are all pretty passionate about bringing the crypto world to the masses and are looking for someone that has that dream too!
Why Coinhouse needs you?
Our sales teams are at the forefront of this mission: they educate investors about Coinhouse products and help our clients make the most out of Coinhouse's platform and services, whether it's buying, selling or staking cryptocurrencies, or benefiting from our investment services.
To support our growth, we are looking for an Operational Excellence & Quality Manager who will support our Sales Teams in France and Europe, making sure we provide an exceptional quality of services to our customers and that our processes and methods are duly followed by all team members.
It is a fast-paced role that fits high-energy, performance & detailed oriented people, ready to build the crypto bank of tomorrow.
This is what we need from you
The Operational Excellence & Quality Manager directly reports to the Chief Revenue Officer, who is in charge of the business development of the company (Marketing, Sales, Website).
The job is built around three main missions:
Customer Satisfaction
Monitor Customer Satisfaction on our different customer segments (Classic, Premium, Platinum, Corporates)
Monitor key performance indicators of our day-to-day operations (e.g. average time for a customer to be called back; closing rate; activation rate etc.)
Improve Customer Satisfaction by identifying optimizations and implementing best practices with the Sales team; measure the impact of these optimizations
Operational Excellence
Control that internal processes are duly followed by all team members
Support the Chief Revenue Officer and the Managers in identifying operational roadblocks and inefficiencies and implementing corrective solutions to help us improve our day to day operations
Document the Department's processes and procedures and coordinate with the Compliance Team to keep these processes updated along with the associated control points
Support to Sales Managers
Coordinate with Sales Manager to coach and train their team members, maintaining a high level of operational excellence and know-how within the teams
Alert Sales Managers when quality is not delivered, whether it impacts Customer Satisfaction and / or operations
Setup alerting systems and monitoring dashboard so that Sales Managers can easily be alerted of any critical issue
Be an active contributor to design and implement solutions allowing us to automate our ways of working and remove operational frictions
And Who are you?
A minimum of 4-5 years of experience in sales operations, customer service and / or quality control in regulated industries (e.g. banks, insurances etc.)
Proven ability to influence teams and stakeholders with various profiles across an organization
High level of autonomy and organization (ability to manage a large quantity of information and a variety of projects at the same time)
Ability to take initiatives, suggest new ideas and improvements with both short-term improvements and long term vision (2-3 years)
     It is advantageous if you have/are
Fluent in both French and English
A previous experience in a rapidly-growing and / or changing environment
Strong interest in new technologies and knowledge of the Cryptocurrency/Blockchain sector
An effective team worker; naturally collaborative and supportive 
Why join us?
🌎 The opportunity to be part of one of the biggest tech revolution since the Internet
🤑 Best place to become a crypto & blockchain expert and have a real impact on a business
🔑 Key moment to join Coinhouse in terms of growth (a team of 80 passionate people)
💖 Our people matter: diversity, inclusion and work-life balance is important at Coinhouse
🏉 Fast-learning environment, entrepreneurial and strong team spirit
😎 Offices in the center of Paris, with a sunny terrace and regular team parties

Processus
1st interview with our Recruiter
2nd interview with the Chief Revenue Officer
Test and presentation to a panel of team members (including Sales Manager and compliance team)
We have a fair and a fast recruitment process!

That's the end of the job description: even if you don't think you have all the necessary qualities, we encourage you to apply anyway. Every application is considered with the same care ( even cover letters)
Please feel free to give us your Github profile.
There are many opportunities to come at Coinhouse: we are looking for people who are passionate about what they do.
Let's meet!
Questions and answers about the offer
Add to favorites

Share on LinkedIn

Share on Facebook

Share on Twitter