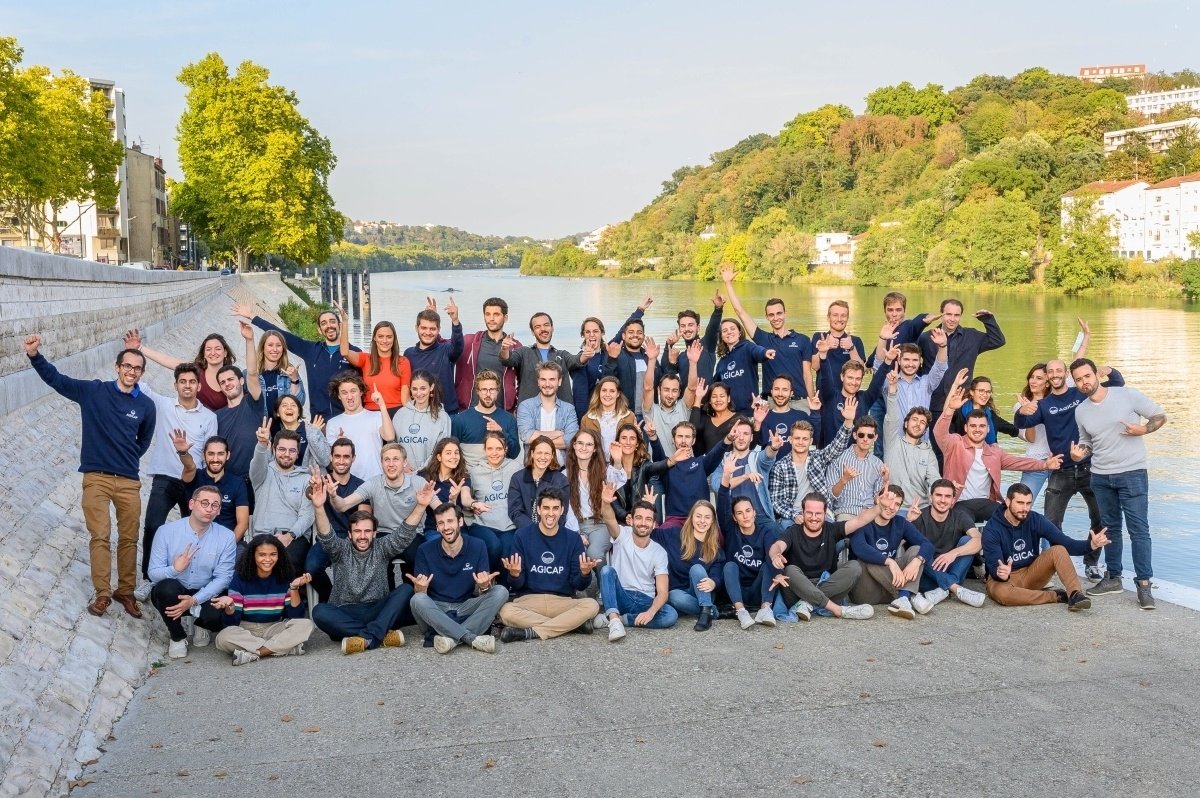 Agicap
CRM Manager (Customer Success)
The company
Agicap
The job
CRM Manager (Customer Success)
This position was filled!
À propos
Created in Lyon in 2016 by French entrepreneurs, AGICAP has become one of the fastest scale-ups in Europe, with more than 3500 customers and revenue growth of over 900%.
AGICAP makes it quick and easy for SMEs leaders to monitor and forecast their cash flow.
We are fundamentally rethinking the way SMEs manage one of their biggest pain points : cash flow.
Our ambition is to become the global financial management solution for SMEs in Europe.
With this, we have raised 3 rounds of funding, bringing our total venture funding to $121 million.
The additional funding will be used for further product innovation, to grow significantly the team across Europe by welcoming more than 800 new talents and accelerate international expansion into more than 10 European countries.
Our success is owed to our highly passionate and dedicated team. We are committed to building a company where people can grow and build their careers. We are looking for great talents who aim for excellence, ready to join this adventure !
Headcount Growth :
July 2019 : 10
July 2020 : 50
July 2021 : 200
January 2022 : +400
Descriptif du poste
Missions :
En tant que membre de l'équipe Customer Success Operations, tu travailleras en collaboration étroite avec les Customer Success Managers. Tu auras en charge un axe de travail lié à notre CRM Customer Success et à la qualité de la donnée.
Les principales missions :
Paramétrage et gestion au quotidien de Gainsight, notre CRM Customer Success
Réflexion sur la maintenance, l'évolution des workflows au sein du CRM
Paramétrage et maintenance des intégrations Data avec les outils du Customer Success, de l'équipe Data et de l'équipe Marketing (notamment avec notre CRM Marketing/Sales, Hubspot)
Mise en place et maintenance de programmes d'automatisation de gestion de la relation client
Entretien des process au sein du CRM en utilisant une arborescence et une nomenclature définie
Création de process d'utilisation et suivi de l'application des bonnes pratiques CRM au sein des équipes pays
Formation des utilisateurs et partage des bonnes pratiques
Data Quality
Structuration des règles métiers (Contacts et entreprises)
Assurer la cohérence et la qualité de la donnée pour la rendre exploitable par l'ensemble des équipes Agicap
Monitoring de la donnée (Dashboard)
Support
Aider nos équipes Customer Success en Europe dans leur utilisation quotidienne de Gainsight
Prioriser les sujets bloquants au sein des équipes
Gestion de projets CRM
Conception et prototypage de campagnes de gestion de la relation clients : Usage des outils CRM et email automation afin de gagner en efficacité dans la gestion de la relation client et des upsells
Profil recherché
+3 ans d'expérience solide dans la gestion CRM (Gainsight, Hubspot ou Salesforce par exemple) et les marketing automations (workflows, segmentation, HTML/CSS, A/B Testing…)
Tu as une expérience des workflows complexes, de la configuration et de l'optimisation des outils et de la gestion des données
Tu as un esprit entrepreneurial, tu es proactif(ve) et prêt(e) à faire "l'extra mile"
Tu es rigoureux et a une passion pour les process et les structures bien huilées
Tu sais travailler avec des deadlines serrées, jongler entre de nombreuses priorités et évoluer dans un environnement en constante évolution
You're fluent in English !
Déroulement des entretiens
Interview avec un Talent Acquisition Manager
Interview avec Pierrick, CRM Manager Hubspot
Étude de cas Interview avec Thomas, Head of Strategic Projects
Découvrez l'équipe
Ce contenu est bloqué
Le cookie Youtube est obligatoire pour voir ce contenu
Questions et réponses sur l'offre
Add to favorites

Share on Twitter

Share on Facebook

Share on LinkedIn