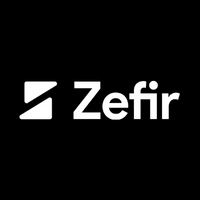 Zefir
Sales
Zmluva na dobu neurčitú

 

Paris
Spoločnosť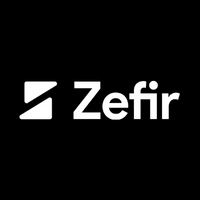 Zefir
Od 50 do 250 zamestnancov
Pracovná ponuka
Sales
Zmluva na dobu neurčitú

 

Paris
Táto pozícia bola obsadená!
Who are they?
Zefir empowers people to move forward by making their life change in one click. They achieve this via an instant home selling and buying experience. Zefir makes home-selling simpler, faster and more certain by buying the property directly from clients.
Louis and Rémy launched Zefir in July 2020, with the ambition to be the European Leader of the iBuying industry. Well-funded and advised by experts who have founded or invested in Cazoo, Deliveroo, Stripe, Transferwise, Notion or Pinterest, Zefir experienced a double-digit growth every month and reached an annualized GMV of €250M making it the fastest-growing real estate platform in Europe.
Zefir is a simple, humane and transparent company where they make people feel at home.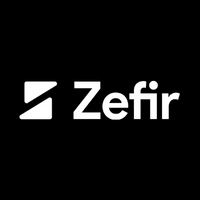 Visit the profile
Meet Valentin, Head of Sales
Meet Tony, Head of Product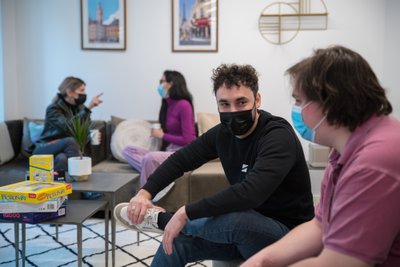 Meet Julio, Head of Engineering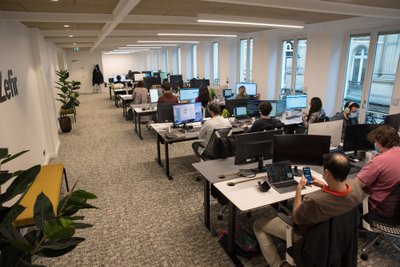 Job description
This is a unique opportunity to join Zefir in a growing sales team led by Valentin Quittot (former VP Sales at Tiller). You will have the opportunity to grow as a Team Lead, building better processes, tools and customer experiences.
Your mission as a member of the Sales team will be to help Zefir improve its product, maintain a 30%+ monthly revenue growth.
You will be free to take any initiative that can generate business. You will work in conjunction with the Growth and Marketing teams who will support you by sourcing sales owners. You will transform these commercial opportunities into Zefir customers.
Missions & Responsibilities
🧑 Create a relationship of trust with potential customers who have requested an offer on our website
☀️ Guide potential customers through the sales process as the customer's primary point of contact
👂 Listen to customer needs and work closely with product, tech, and Ops teams to quickly implement better processes, tools, and customer experiences
🎯 Grow the number of homeowners helped from 1 per week to 1 per day by the end of the summer (30% monthly growth)
Preferred Experience
You have a first experience in sales or in another sector involving sustained contact with customers
You are tenacious and have a strong attraction for the results culture
You have a strong feedback culture and are willing to continuously improve
You have good written and verbal communication skills
You have excellent communication skills: you listen actively, you are precise and direct
You are structured and efficient, you know how to prioritize with focus
You are a team player, willing to take risks and be challenged every day
You like to be incentivized and are challenged by the variable workings
You have a good attitude and ability to collaborate in a small team
You want to join a growing company with ambitions
Recruitment Process
First call (presentation of candidate and company)
Chronological interview
Technical+cultural interview
Reference calls (x2-3)
Offer
The position is based in France and requires a valid work permit. If you are resident of an EU country, some positions allow you to work from home if you have a valid work permit.
We are looking forward to receiving your application!
What we offer
- Competitive salary
- Friendly and informal working environment
- Flexible work organization and access to remote work
- Meal vouchers with Swile (€11 per day)
- Super cool buddy policy
- Audible subscription to enjoy audiobooks or a €20 budget to buy a book every month
- Pass Navigo paid by Zefir (50%)
- IT equipment (Apple included)
- A great health assurance
- 5 weeks of paid vacation per year (depending on where you are based)
- Beautiful and well-positioned office in Paris (Opera, Galeries Lafayette)
Zefir is dedicated to creating an inclusive environment for everyone, regardless of ethnicity, religion, color, national origin, age, disability (physical or mental), sexual orientation, gender identity, parental or marital status as well as gender expression, socioeconomic status or background, or physical appearance. We're united by Zefir's values, and we celebrate our unique differences.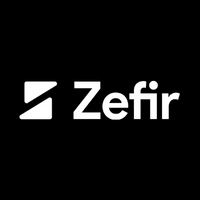 Zefir
Máte záujem o túto ponuku?
Questions and answers about the offer
Pridať medzi obľúbené

Zdieľať na LinkedIn

Zdieľať na Facebooku

Zdieľať na Twitteri