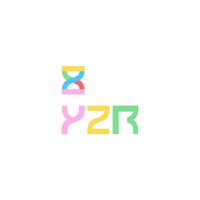 YZR
Account Executive / Commercial senior (fluent english)
Zmluva na dobu neurčitú

 

Plat od 45K € do 120K €

Paris

Možnosť pracovať čiastočne na diaľku

> 3 roky
Spoločnosť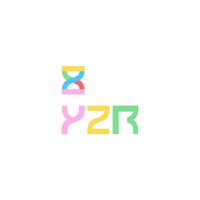 YZR
Softvér, Umelá inteligencia / Machine Learning, SaaS / Cloudové služby

Od 15 do 50 zamestnancov
Pracovná ponuka
Account Executive / Commercial senior (fluent english)
Zmluva na dobu neurčitú

 

Plat od 45K € do 120K €

Paris

Možnosť pracovať čiastočne na diaľku

> 3 roky
Táto pozícia bola obsadená!
Qui sont-ils ?
Did you know that 54 million workers worldwide spend over 20% of their time manipulating data in spreadsheets?
YZR, a French start-up co-founded by two seasoned professionals, has come to solve this major problem by offering companies a solution for the intelligent normalization of their data (via artificial intelligence), to say goodbye to this process that is ruining people's lives and finally get the full potential out of companies' data.
YZR is experiencing very strong market traction and rapid development in France and internationally. This development is accelerating thanks to a recent €12 million "Seed" financing from Orange Ventures!
Our values:
• No bullshit jobs : we solve a real problem.
• Immediate take off : YZR moves fast, and so do careers.
• No baby-foot, no harassment : There's no foosball at YZR, and everyone is happy to work here.
• Safe place to work : Inclusion, equality and fairness are not empty words at YZR.
• Healthy workplace : we have better things to do than micromanage.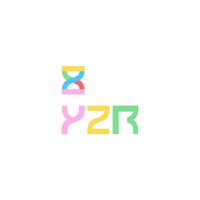 Visiter le profil
Rencontrez Sebastien, CEO & Founder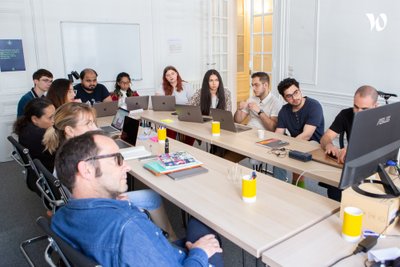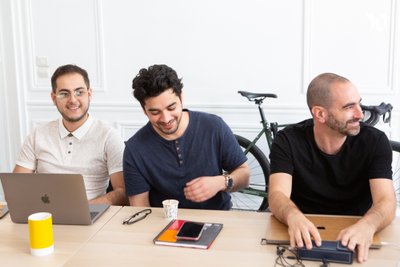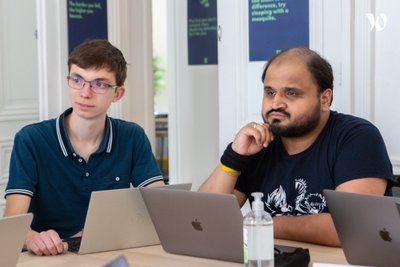 Descriptif du poste
We are looking for Account Executives, who will report directly to the VP Sales to accelerate our international business development.
Your missions:
• Participate in the development of YZR in Europe and the US.
• Identify and develop your target market, meet and exceed sales targets through prospecting, qualifying leads generated by SDRs, and closing a maximum of quality sales.
• Manage presentation and demonstration meetings, understand the issues of your interlocutors, and be able to convince them of the relevance of our solution.
• Manage the entire sales cycle in collaboration with the product, SDR, marketing, legal, and your management teams.
• We regularly go beyond our function to come up with initiatives to help us grow faster.
• Listening to the market's needs to effectively develop the product roadmap.
• Contribute to the great work atmosphere that animates the YZR teams every day.
Profil recherché
• At least 3 years of sales experience in SaaS and tech, preferably in the data management space.
• Experience in complex intermediate sales cycles (4-6 months) with C-level contacts.
• Strong negotiation and sales closing skills, and excellent presentation, listening, organization and lead management skills.
• Customer and product sensitivity.
Déroulement des entretiens
• Phone interview with VP Sales
• Phone interview with the CRO
• Interview with the CEO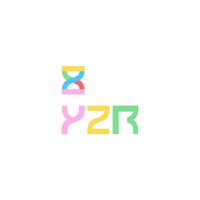 YZR
Máte záujem o túto ponuku?
Questions et réponses sur l'offre
Zdieľať na LinkedIn

Zdieľať na Facebooku

Zdieľať na Twitteri