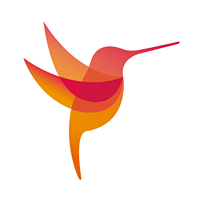 Youboox
Key Account Manager for Press and International Content (M / F) (6-month fixed-term contract)
Zmluva na dobu určitú

 

(6 mesiac/-e/-ov)

Dátum nástupu:

 

Paris

Možnosť príležitostne pracovať na diaľku

Magisterský stupeň vzdelania

> 3 roky
Spoločnosť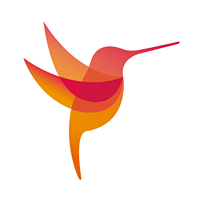 Youboox
Mobile Apps, Print Media, Publishing

Od 15 do 50 zamestnancov
Pracovná ponuka
Key Account Manager for Press and International Content (M / F) (6-month fixed-term contract)
Zmluva na dobu určitú

 

(6 mesiac/-e/-ov)

Paris

Možnosť príležitostne pracovať na diaľku
Táto pozícia bola obsadená!
About
Netflix or Spotify, does that ring a bell? We're sure it does! In short, Youboox is the same for digital books, but also newspapers and audiobooks. Our mission, since our launch in 2012 is to bring together audiences who are passionate about reading of all kinds on a multi-media platform on a subscription basis. Youboox boasts 2.3M subscribers, and is growing rapidly every year.
If you feel excited about those three words – start-ups, digital, future of reading – you have to join us!
Job description
Under the direct responsibility of the Chief Revenue Officer and as part of the Customer & Publisher Success Team, you will be in charge of the press vertical - national and regional daily press magazines, international press - from managing relationships with publishers to content monitoring on our applications.
Our current catalogue counts over 300,000 titles from nearly 1,500 book and press publishers, both French and international.
In terms of books, we are proud partners of such famous publishing houses as Simon & Schuster, Harper Collins, Madrigall. We are now looking to enrich our catalogue with more international book content in order to meet the demand from our international readers and partners.
In terms of press, we have expanded our international catalogue that counts such flagship titles as El Pais, Corriere della Sera, Die Welt, Aftonbladet, The Guardian just to name a few. We are keen on growing our international press catalogue as we are expanding our clients base internationally.
Your key missions will be:
• Contracts management for the existing Publisher partners, monitoring of sales data, consumption and reporting
• Build strong relationships with the existing key accounts and put in place regular meetings with business analysis and reports.
• Develop and execute a comprehensive content acquisition plan for new Publisher contracts.
• Collaborate closely with sales and marketing development teams toward delivering products that will serve the end user
• Lead press and books content acquisitions and grow content delivery for Youboox applications
• Ensure all content is consistently in line with each client's requirements as well as Youboox editorial strategy and ethics
• In charge of all these projects, you will have a great deal of autonomy and will be strongly accountable for the objectives of this vertical.
• Management of an intern or a junior employee under a work-study contract
Preferred experience
• Fluent in English, another foreign language would be a plus
• 3 to 5 year of commercial experience in the publishing industry
• International background or experience would be a plus
• A strong commercial sense
• Results-driven
• Self-starter
The role is the maternity leave cover for an initial period of 6 months. Youboox being a rapidly growing start-up, there is a strong possibility to evolve quickly within the team and to extend your presence within our company after this mission.
Recruitment process
Once your CV has been received, if your profile matches our expectations, we will arrange a telephone point to verify that your expectations are in line with ours.
Following this point, a face-to-face or videoconference meeting will be organized with the founding team of Youboox.
Questions and answers about the offer
Pridať medzi obľúbené

Zdieľať na Twitteri

Zdieľať na Facebooku

Zdieľať na LinkedIn
Vybrali sme tieto články, ktoré by vás mohli zaujímať
Inšpirujte sa týmto výberom článkov