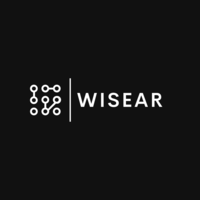 Wisear
PRODUCT MANAGER - INTERNSHIP
Stáž

 

(6 mesiac/-e/-ov)

Plat: 1,2K € / mesiac

Paris

Možnosť príležitostne pracovať na diaľku
Spoločnosť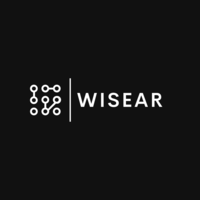 Wisear
Umelá inteligencia / Machine Learning, Pripojené objekty

< 15 zamestnancov
Pracovná ponuka
PRODUCT MANAGER - INTERNSHIP
Stáž

 

(6 mesiac/-e/-ov)

Plat: 1,2K € / mesiac

Paris

Možnosť príležitostne pracovať na diaľku
Who are they?
Wisear is a young DeepTech start-up. We build the next-generation of controls for your everyday devices. We enable people to have hands-free & silent controls over their earphones, AR or VR headset by developing the first neural interface that fits in any consumer electronics.
Over our first two years of existence we secured a first deal with a large device maker, developed the first generation of our neural activity detection algorithms and secured 2M€ fundings to grow the team.
We've now reached a point where we can start selling our tech to large device makers and we need to scale our team to do so.
Over the past 30 years, we have expanded our human capabilities through digitalization.  This has made us more productive but our interfaces to interact with them haven't kept up. Keyboards and mice, 30 years old inventions, have remained the standard & voice is still slow & not private.
With wearables becoming universal (e.g.: earphones, smart watches…) and the advent of the metaverses, our digital capabilities are poised to expand even faster and be even more integrated in our daily lives. We need to rethink how we interface with the digital world.
This is the problem we are solving at Wisear. We build the next-generation of human-machine interface. We record and analyze bioelectrical activity coming from the user's eyes (ElectroOculography), facial muscle (ElectroMyography) & brain (ElectroEncephalography) to transform it into hands-free, silent & inclusive controls.
Wisear builds the first bioelectrical data processing solution for earphones & AR/VR headsets manufacturers, along with accompanying them to turn their devices into brain recording devices. The first use cases we cover allow people to control their devices using their brain and facial muscle activity. We are convinced that in the near future, ear-EEG will be a key technology for early diagnosis and treatment monitoring of brain pathologies (e.g. epilepsy, ADHD, depression, Parkinson's, etc.).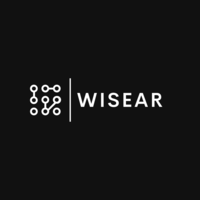 Visit the profile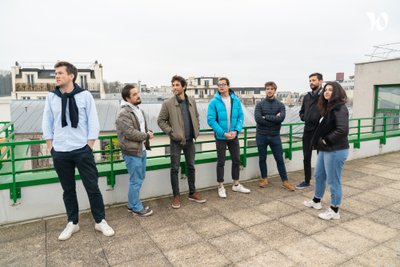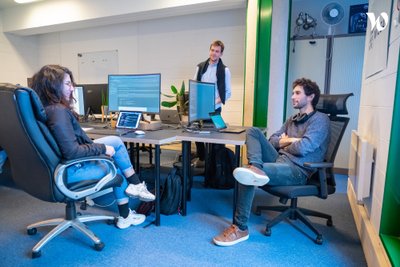 Meet Claire, Data Scientist
Job description
Your Mission:
You will be working directly with the CEO to develop the new version of our User Onboarding Process & Demo App as we are about to release the new version of our Demo Kit.
Perform User Research & Testing: As we are developing a new generation of controls, we need to test & collect feedback frequently on what we're releasing. You will be in charge of setting up user testing sessions along with defining the right framework to collect feedback and interpret it.
Develop the specs of the new version of the Mobile App: Our Mobile App has two main goals:
• Teach the user autonomously how to use our new generation of controls that is leveraging its facial muscle, eyes & brain activity
• Showcase how the user can customize thes new controls to interact with her favorite apps (eg: Put a song on favorite on Spotify, start a run on Strava etc…)
Build & Execute the release plan: Once the Mobile App will be developed in partnership with our Engineering team and once we'll have tested it extensively, we'll need to plan for a proper release of both the App & the new version of our Demo Kit.
What We Have To Offer:
🚀 Joining an early-stage company where you can have a real impact
💁🏽‍♂️💁🏻‍♀️ Team-first: working in a Start-up environment is intense, we make sure to wind down from work at our happy hours & Wisear retreats
💻 MacBook Pro
🚍 50% of your Navigo Pass
🍴 Meal Voucher (Swile Card)
🧭 Compensation Package: 1200 euros
Preferred experience
About You:
We are looking for a highly motivated person with strong knowledge and skills in the following areas :
• You are able to plan as well as you execute. Devil's in the details.
• You are exceptionally persistent. One of the key elements to a successful deal is the ability to never give up from the first contact to the deal closing.
• You demonstrate autonomy & you are transparent on your successes, failures, strengths and weaknesses. You do not hesitate to ask for help when needed.
• You are a careful listener. You are able to understand your interlocutor point of view & adapt your speech accordingly.
• You're very familiar with all the Google Suite tools, Notion & Slack. You are at ease with trying new software on a regular basis.
• You achieve Full Professional Proficiency in English & French
Bonus points:
• You've already been working with / for Earphones manufacturers
• You've already been doing some Product Development or UI/UX Design
• You know how to develop a proper Go-To-Market plan and execute it on multiple channels
• You've already been writing some code
Considering that the company is at a rather early stage, each team member is very likely to have a strong impact on the project. We are looking for a teammate who shares our genuine curiosity and strong interest for this marvelous topic that is understanding human-machine interfaces.
Usually, our hiring process lasts on average 10-14 days and offers usually come within 48 hours.
Wisear is an equal opportunity employer. We celebrate diversity and are committed to creating an inclusive environment for all employees.
Recruitment process
Following a quick screening call, the recruitment process will have 2 rounds:
1 Product Interview with the CEO - For this interview, you will have a to prepare a quick Product Case that will be sent to you after the screening call
1 Analytics Interview with someone from the Engineering team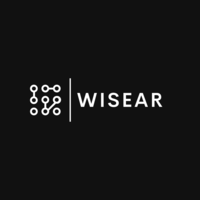 Wisear
Máte záujem o túto ponuku?
Questions and answers about the offer
Pridať medzi obľúbené

Zdieľať na Twitteri

Zdieľať na Facebooku

Zdieľať na LinkedIn