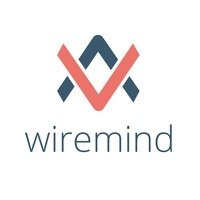 Wiremind
Lead Software Engineer
Zmluva na dobu neurčitú

 

Paris

Možnosť pracovať čiastočne na diaľku

Magisterský stupeň vzdelania

> 3 roky
Spoločnosť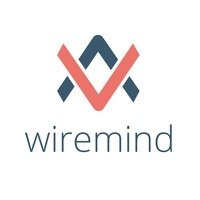 Wiremind
Pracovná ponuka
Lead Software Engineer
Zmluva na dobu neurčitú

 

Paris

Možnosť pracovať čiastočne na diaľku

Magisterský stupeň vzdelania

> 3 roky
About
At Wiremind, our goal since we started in 2014 is to create optimization systems for the transport, logistics, sports and hospitality industries, without compromising on user experience. We build solutions that blend great design with cutting-edge technology to process vast quantities of data.
This leads us to work on many different kinds of projects: forecasting the demand for railway passengers between two major cities, handling millions of data points that we collect everyday through web-crawling, calculating the optimal way to fill an aircraft pallet with boxes of multiples dimensions and show the result in 3D, etc.
Our applications are used daily by users among the largest players of each industry (railway companies, airlines, etc.) in many countries and several continents. We are now a team of 30+, and growing about +100% every 18 months. Our business model is built on "software-as-a-service" solutions licensed through long-term contracts, allowing our strong growth to be based on strong profitability – without requiring any fundraising.
Job description
POSITION
You will join the team in charge of developing CAYZN, our solution for Revenue Management that is used by major players of the railway and airlines industries. You will have the opportunity to work closely with other skilled software developers, product experts and data scientists to build new features and help our customers manage their revenue seamlessly !
Our tech team is divided into squads of 2 to 4 developers that work on distinct parts of the same application. As a Lead software engineer, you will be responsible for leading one of these squads.
WHAT YOU WILL DO
Be a technical lead within the squad you work with and within Wiremind in general
Work closely with product experts and data scientists to solve problems within the scope of your squad
Design and develop efficient and easy to maintain code
Share your knowledge with other people and learn from others
Help improve Wiremind's technical stack by: tackling technical problems, suggesting new monitoring tools, introducing new development practises, etc.
Have fun hacking during our slack weeks
Technical stack:
Backend: Python 3.7+ with SQLAlchemy, Remoulade (our inhouse task queue), Flask
Frontend: TypeScript, Angular, NGRX, D3js
Data-store: Postgresql, Elasticsearch, Redis
Gitlab for continuous delivery
Kubernetes for infrastructure
Preferred experience
WHO YOU ARE
You are an experienced technical lead
You are interested in solving business problems through technological solutions.
You care about quality
You have experience working with large codebases with multiple contributors
You're not afraid to refactor and improve existing code
Questions and answers about the offer
Pridať medzi obľúbené

Zdieľať na Twitteri

Zdieľať na Facebooku

Zdieľať na LinkedIn