Táto pozícia bola obsadená!
Who are they?
In 2001, the vente-privee concept was born. Based on the simple but revolutionary idea of transforming the old stock clearance business through digital technology. Back then, the e-commerce was just starting up in Europe, vente-privee set up a digital platform, so that major brands could sell their stock at greatly reduced prices in an attractive environment that protected their image.
Vente-privee invented the digital model of event-driven sales, and became a pure player retailer that completely disrupted retail codes in its historical sector: fashion.
In 2019, vente-privee changed its name, becoming a European brand: Veepee.
The site thus asserted its position as the European leader in online event-driven sales. Every day, the Veepee website offers its members access to these sales. Ready-to-wear, fashion accessories, home equipment, toys, sports articles, high-tech, gastronomy products and more are sold in limited quantities for a certain period (between 3 and 5 days) at significant discounts, with a high-quality presentation.
By 2022, Veepee had over 66 million members in ten countries around the world. This success is due to a constant quest for innovation, creativity and quality in terms of both offer and service, under the leadership of Jacques-Antoine Granjon. "Our mission is to create an event every day, to maintain that spark of desire." A tried and tested recipe that is now being copied on a global scale.
But because innovation and diversification are important to Veepee, they constantly reinvent it, with connected business, Brandsplace, second-hand goods, etc. Veepee's pioneering and entrepreneurial spirit continuously drives it to develop and create new activities like Re-cycle and Re-turn, which prove its determination to combine profitable growth with social and societal responsibility.
20 years after its creation, Veepee was the first French unicorn to cross the €1 billion threshold in turnover in 2014 – without ever resorting to fundraising. Veepee occupies a prominent place in the French Tech landscape, and is again one of the Next 40, for the fourth year running.
The group now has a workforce of 5,500 in 10 countries and posted a turnover of €3.2 billion in 2021.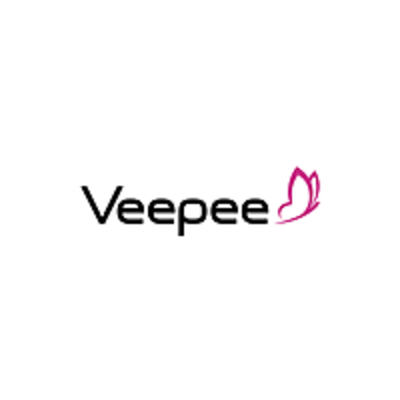 Let's go!
Découvrez la culture d'entreprise chez Veepee
Job description
The vente-privee group has consolidated its various European brands, together made up of 6000 employees, under one unified conglomerate: Veepee.
With Privalia, vente-exclusive, Designer & Friends, Eboutic and vente-privee, Veepee achieved a 3.7 billion Euro turnover as of 2018. Present in 14 countries now, Veepee is taking a leading role in the European digital commerce landscape.
📄 JOB DESCRIPTION
Today we're looking for a Lead Developer who will join our Navigation team. They are providing the most desirable shop window, everyday on our website and applications.
As a lead developer directly integrated into one of our product teams, your principal role will be to define technical guidelines for the team depending on the business needs. You will work very closely with the product owner, developers, QAs in coordination with SREs and Solution Architects.
🎯 TASKS
Make sure the applications are up and running, production first.
Define architecture and the most appropriate technologies regarding the needs of the product;
Accompany the team Product Owner and stakeholders into delivering the roadmap features on your product scope;
Coach the IT product team members by sharing guidelines and making sure the team is following them;
Guarantee high quality of code with respect to the processes, as well as devOps and QA practices.
👉 MUST HAVE skills
5+ years of experience in software development;
Solid skills in troubleshooting & problem solvingHands-on experience with C# and .Net Core;
Proficiency with SQL and NoSQL (Cassandra & Postgresql) databases;
You assure the quality of your code with unit and integration tests;
You have experience in building APIs or other web services;
You are an agile follower and open source contributor;
You have experience coordinating a team of developers;
You are result and product-oriented;You are fluent in English.
👉 NICE TO HAVE skills
Experience with React;
Experience with Swarm/nomad;
Experience with microservices and DDD;
Good experience with unit tests and integration tests.
Experience with the agile SCRUM framework or previous experience as a Scrum Master;
Experience with transversal management.
✅ BENEFITS
Variable bonus;
The dynamic and creative environment within international teams;
The variety of self-education courses on our e-learning platform;
Participation in meetups and conferences locally and internationally;
Flexible Office with up to 3 days at home;
Flexible working hours;
Health insurance;
Veepee discounts.
⚙️RECRUITMENT PROCESS
1️⃣ 30-minute HR Screen with a vpTech Recruiter
2️⃣ Technical exchange with a Tech Lead
3️⃣ Technical exchange with an Architecte
4️⃣ Team Interview
We are convinced that it is up to you to define the way you work, to develop yourself and to progress. At Veepee we guarantee that you can just be yourself!For the service of diversity and inclusion, Veepee is committed to reviewing all applications received on an equal basis.  
🔗COMPANY For more information about our ecosystem :  https://careers.veepee.com/en/home-page-en/
❓ WHO WE ARE
Veepeeᵀᵉᶜʰ is a part of Veepee and one of the biggest tech communities in Europe with more than 800 IT collaborators.
From Warsaw to Barcelona, through Lyon, Nantes, Tel Aviv, Brussels, Nice, Amsterdam, and Paris, all our projects are developed in a functional environment with a wide skills variety where you'll be sure to find your place, no matter the technology you want to work with.
If you love to try things why don't you jump on this new adventure?
Need more info > https://careers.veepee.com/en/
Vente-privee.com processes the collected data to handle the recruitment process, and to evaluate your ability to carry out the job offered and your professional skills. You can learn more about our use of your data and your rights by reading our recruiting privacy policy.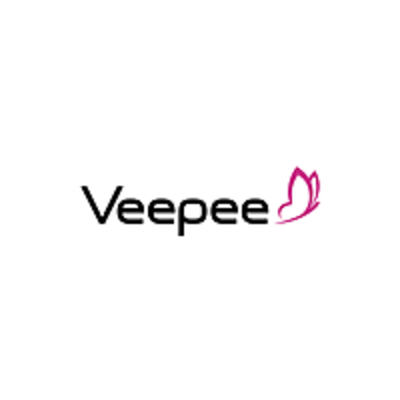 Veepee
Máte záujem o túto ponuku?
Questions and answers about the job