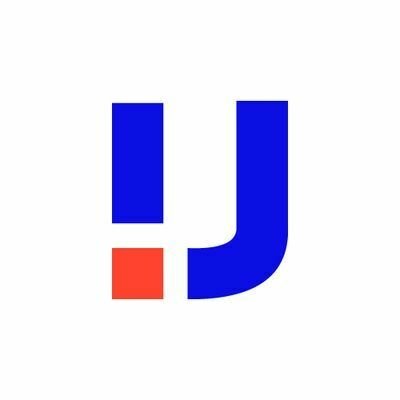 Upfluence
Sales Development Representative SaaS Startup - 销售开发代表
Zmluva na dobu neurčitú

 

Vzdelanie:

Neuvedené

skúsenosti:

Neuvedené
Spoločnosť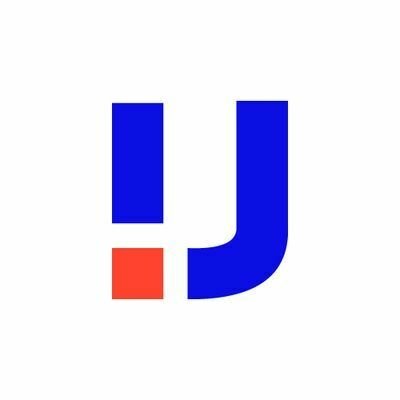 Upfluence
Softvér, SaaS / Cloudové služby, AdTech / MarTech

Od 50 do 250 zamestnancov
Pracovná ponuka
Sales Development Representative SaaS Startup - 销售开发代表
Zmluva na dobu neurčitú

 

Vzdelanie:

Neuvedené

skúsenosti:

Neuvedené
Táto pozícia bola obsadená!
Who are they?
Upfluence is a leading social commerce software company. Its mission is to help brands & e-commerce merchants sell through influencers. Since the launch of the software in 2017, the company has shown impressive growth, ranking top of the Inc. 5000 ranking, and is looking to expand even more. The team is international, young, diverse, and ever-growing. We're distributed across offices in NYC, Los Angeles and Lyon (France), and have a growing team of remote colleagues.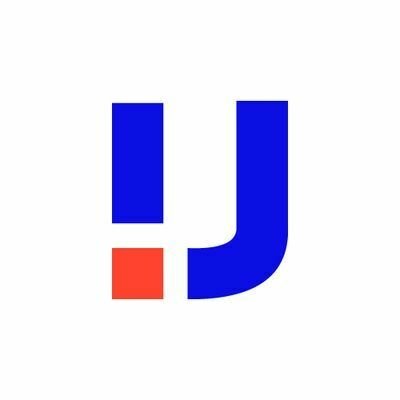 Visit the profile
Rencontrez Vivien, Co CEO & Co Founder

Rencontrez Mengyuan, Customer Success Manager Upfluence

Rencontrez Philippe, Full Stack Developer
Job description
销售开发代表 
关于Upfluence
Upfluence通过强大的影响者和内容营销技术帮助品牌讲述他们的故事。Upfluence的软件使品牌和机构能够大规模地识别和联系数百万社交影响者和博主,以执行全面的影响者营销活动,并提供详细的报告指标。自2016年10月推出我们的SaaS软件以来,公司已经产生了每月两位数的增长速度,因此我们正在为我们的团队和办公室寻求进一步的扩张。我们快速增长的全球团队目前分布在纽约市、洛杉矶、瑞士、里昂和巴黎的办公室。
Upfluence正在寻找一位精力充沛、充满活力的销售发展代表提供售前支持。这个职位将负责为内拉式/推播式行销售和相关咨询提供服务,重点是与所有潜在的客户接触并进行资格审查。这个职位是潜在客户的第一个接触点之一,有机会为接下来的销售周期定下基调。这是你开展软件销售职业生涯的好地方,因为你将被一个成长中的初创公司的技术专家所包围。
我们对美国任何地方的申请人开放,因为我们能够完全支持远程工作。我们的总部位于纽约,并设有提供混合模式的办公地点。
职责
●  处理大量的外呼电话,所有的潜在客户信息都由我们提供。
●  响应、参与和鉴定呼入的客户信息和询问
●  与现有用户接触以扩大知名度,教育,推荐,确定新的机会,并获得客户情报
●  与其他团队紧密合作,通过直接与客户接触和洞察工具获得客户情报、关系图和使用案例机会
●  为销售和服务团队安排预约和演示活动
●  通过电话和电子邮件进行引人入胜的对话
●  成为影响者营销技术领域的主题专家
●  利用我们的Salesforce CRM系统
●  作为客户的代言人,收集反馈意见以推动包括产品在内的所有领域的持续改进
●  与其他团队(产品、营销、客户成功)进行跨职能的合作
我们正在寻找的是
●  不需要SaaS或销售经验,我们将提供广泛的培训
●  具备与分布式销售团队合作的能力
●  能够理解客户的痛点、要求,并将潜在业务与销售和服务团队所能提供的价值联系起来
●  强大而专业的沟通技巧-书面、口头、演讲
●  管理众多请求和时间要求的能力
●  促进实现目标和关键可交付成果的强烈紧迫感。主动行动,无需被告知该做什么。为公司带来新的想法
●  驱动力、勇气、团队导向:有强烈的竞争和获胜欲望
●  文学/理学学位或相关经验 - 开展软件/应用销售职业生涯的完美起点
●  优秀的书面/口头沟通能力
●  喜欢挑战,倾听客户的意见,并提出解决方案,始终体现出价值
●  具有企业家精神,注重个人成长和成就
●  对个人和公司业绩表现出主人翁意识和自豪感
●  自我激励,勤奋工作。你的目标是超越自己的目标,喜爱在快节奏的环境中工作
●  你是一个团队成员,积极的态度是必须的-喜欢与市场、客户成功、产品和其他人合作
●  弹性:你相信错误和失败是学习的机会,你重视反馈,因为你一直在寻求成长。
我们提供
●  广泛的培训以帮助你成功
●  明确的职业道路和发展潜力
●  灵活的工作环境(混合办公室/在家工作或远程工作)
●  全面的薪资待遇(基本工资+佣金)
●  我们每天提供全新的潜在客户信息
●  股票期权
●  员工福利
●  医疗、牙科、视力和伤残保险
●  多元化的国际团队
●  带薪假期和公司假期
●  一个具发展空间的创业环境
●  可在纽约、洛杉矶或偏远地区任职
我们提供灵活的混合工作模式,为员工提供办公室环境,亦可选在家工作,甚至完全远程工作。我們相信工作與生活的平衡並提供訪問權限,以充分利用我們的工作日。
Upfluence是一个机会平等的雇主。我们推崇多样性,并致力于为所有员工创造一个包容性的环境。
--------------------------------
English Version
About Upfluence
Upfluence helps brands tell their story with powerful influencer & content marketing technology. Upfluence's software allows brands and agencies to identify and contact millions of social influencers and bloggers at scale to execute comprehensive influencer marketing campaigns, as well as provide detailed reporting metrics. Since the launch of our SaaS software in October 2016, the company has yielded a monthly double-digit growth rate, and we are therefore seeking further expansion for our team and offices. Our rapidly growing global team is currently distributed between our offices in NYC, Los Angeles, Switzerland, Lyon, and Paris.
Upfluence is looking for a high-energy and dynamic Sales Development Representative to provide pre-sales support. This role will be responsible for servicing inbound/outbound sales and related inquiries with a focus on engaging and qualifying all prospective customers. This role is one of the first touch-points for prospects and has the opportunity to set the tone for the sales cycle following. Great place to start your career in software sales surrounded by tech professionals in a growing startup.
We are open to applicants anywhere in the U.S as we are able to fully support remote work. However, we are headquartered in New York and have an office location offering a hybrid model as well.
Responsibilities 
Handle high volume of outbound calls, all leads are provided by us.

Respond, engage and qualify inbound leads and inquiries

Engage current users to expand awareness, educate, ask for referrals, identify new opportunities and develop account intelligence

Work closely with other teams to develop account intelligence, relationship maps, and use case opportunities through direct account engagement and insight tools

Schedule appointments and demos for the Sales and Service teams

Hold intelligent and engaging conversations over the phone and email

Become a subject matter expert in the influencer marketing tech space

Utilize our Salesforce CRM system

Serve as the voice of the customer and collect feedback to drive continuous improvement across all areas including product

Work cross-functionally with other teams (Product, Marketing, Customer Success)
What we are looking for
No SaaS or Sales experience is necessary, we will provide extensive training

Demonstrated ability to collaborate with a distributed sales team

The capability of understanding customer pain points, requirements and correlating potential business to value that can be provided by the sales and service team

Strong and professional communication skills -- written, verbal, presentation

Aptitude to manage numerous requests and time demands

Promotes a strong sense of urgency for reaching goals and key deliverables. Acts without being told what to do. Brings new ideas to the company

Drive, Grit, Team Oriented: strong desire to compete and win

BA/BS degree or relevant experience - Perfect position to start a career in software/saas sales

Excellent written/oral communication skills

Loves a challenge, listens to clients, and proposes solutions, always demonstrating value

Entrepreneurial mindset with a focus on personal growth and achievement

Demonstrates a sense of ownership and pride in both personal and company performance

Self-motivated and hard-working. You aim to exceed your goals and you thrive working in fast-paced environments

You are a team player and a positive attitude is a must - you enjoy collaborating with marketing, customer success, product, and others

You are resilient: you believe that mistakes and failures are learning opportunities and you value feedback as you are always looking to grow
 What we have to offer
Extensive training in an environment that provides support to help you succeed

Clear career path and growth potential

Flexible work environment (Hybrid Office/work from home or remote)

Comprehensive compensation package (base + commission)

We deliver fresh leads daily

Stock options 

Employee perks

Medical, Dental, Vision & Disability Insurance 

A diverse and international team

Generous PTO & Company holidays

An entrepreneurial environment with room for growth

Position available in New York, Los Angeles, or remote
We offer a flexible hybrid work model, providing our employees with an office setting, the option to work from home, and even fully remote structures. We believe in work-life balance and provide access so we can make the best of our workdays.
Upfluence is an equal opportunity employer. We celebrate diversity and are committed to creating an inclusive environment for all employees.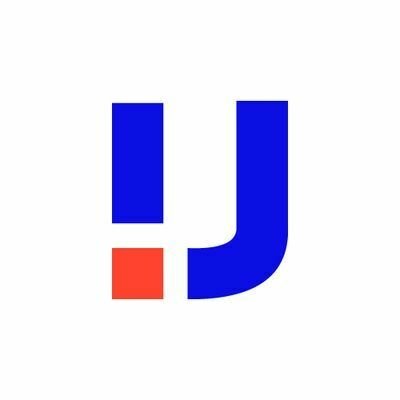 Upfluence
Máte záujem o túto ponuku?
Questions and answers about the offer
Zdieľať na LinkedIn

Zdieľať na Facebooku

Zdieľať na Twitteri